The pictures below are pictures of the watercolor sketchbook that I made from my unknown stash of watercolor paper, unknown that I can't remember the brand or type all I known is that it's 100% rag, white, 140lb, and cold press. IT tore beautifully and made the most wonderful deckled edges ever. I covered it in blue cowhide, with an elastic, a pocket and I can't wait to use it.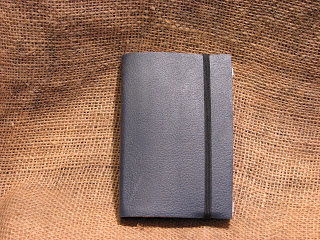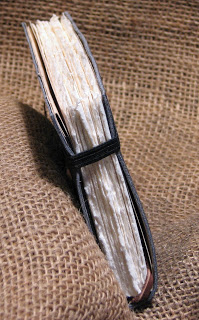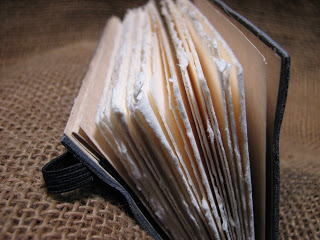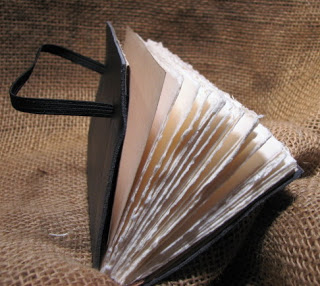 I did tell myself no more sketchbooks until I fill some of the many that I already have, but I just can't resist, I'm in love with this little book.
I used my new press r this book and I've got to say- perfect covers!