The Unison composition notebook has been a steady companion over the years. It featured excellent smooth paper that responded well to fountain pens of all sorts and had enough tooth for pencils. It almost always won out the composition book roundups as the go to budget choice.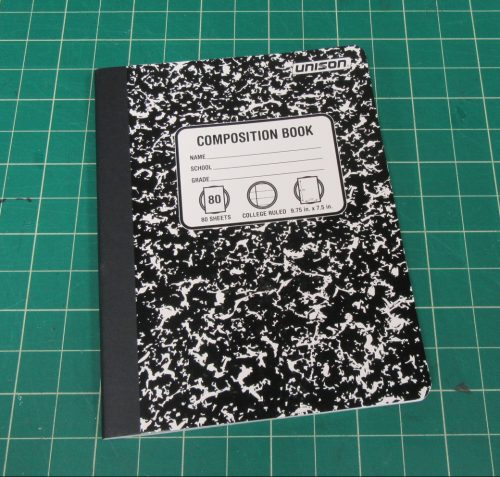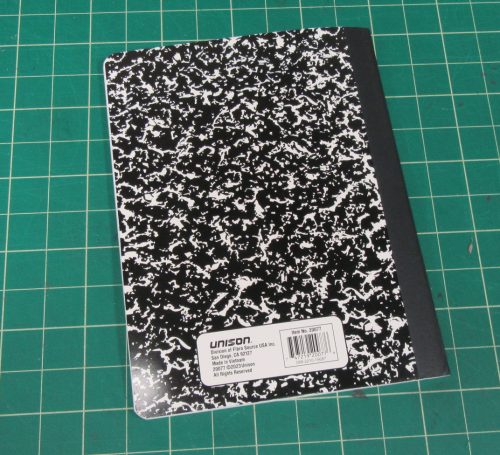 Sadly, those days are over.
Most of the features are the same as they have been- decently sturdy card cover, well taped spine, strong stitching, and 80 pages of college ruled paper.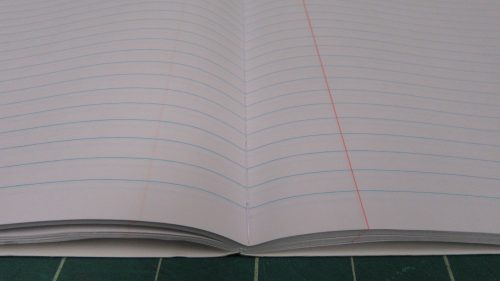 The paper this year is different. It's softer feeling, a bit toothier, and not as smooth. It's also pretty absorbent.
I used this notebook for notes at a 2-day training. I took notes with two different gel pens- a Sharpie S Pen with a medium point as well as a PaperMate InkJoy gel click with a medium point. Both in black ink. I have previous written about how the InkJoy writes like a firehose spewing ink onto the page. The S Pen is also a wet writing gel pen. This is why I like them- their wet delivery makes them smooth on every paper. It wasn't until I pulled out both a medium and a micro Uni Ball Signo 207 that I realized that the paper had more tooth and wasn't as smooth, my fat wet nibs had hidden the roughness of the paper.
I was surprised when I turned the page and saw copious amounts of soak and show through.
The venerable Unison for fountain pen is no more. If it can't handle these two wet gel inks, how can it handle fountain pen. I didn't even bother with testing.
Though I jest, there were reports when I did my last composition book round up that many stores had Unison books that did not line up with my stellar reviews. Sadly I think we can erect the tombstone. 2023 is the year our venerable Unison stopped being awesome.