Holy Post Mania!!!
This journal is 4.5×6 inches and is swathed in thick 4oz cowhide in a mottled marbled pattern. There are 200 unlined pages hand torn from full sheets of Strathmore 500 series charcoal and pastel paper a 100% cotton fiber, acid-free paper that has a laid pattern. The color of this paper is sand.
The stitching is a simple elegant linking long stitch. In naturally colored Irish linen.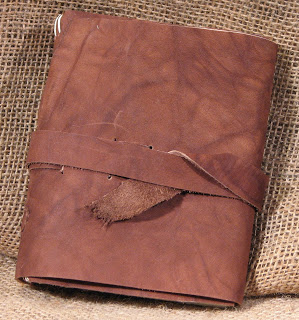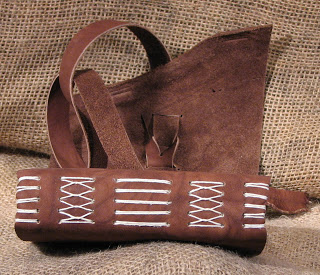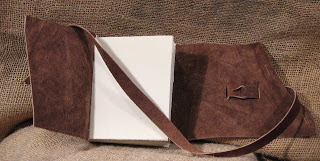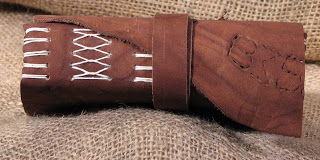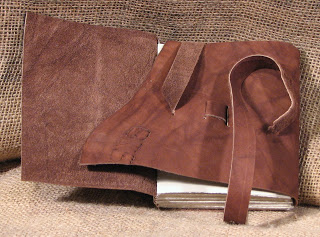 I bought stacks of paper a while ago and never really had the chance to use them, I had them in the boxes they arrived in and couldn't real see them to think about using them in books. Now that I have a area for sheet storage I can see each of the stacks of full sheets and decide if I want to make a journal with Fabriano watercolor paper, Arches Text wove (just bought 30 sheets) or the assortment of colors of Stonehenge or Strathmore 500 series. I plan on going through my stacks of paper and making a few books.
I'm not sure where this little gem with go- ebay or etsy