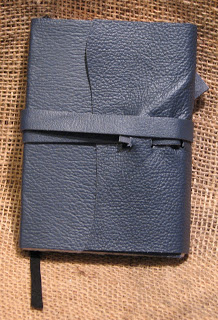 The one thing that I did that was different than other hedgies was that on the blue leather hedgie I left a envelope style flap and strap like my other journals. It will allow for maximum expansion and yet contain everything one might shove into it. It's on etsy here.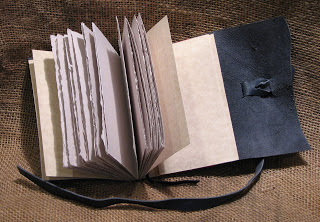 This hedgie has the same paper as all the others and is listed on etsy here.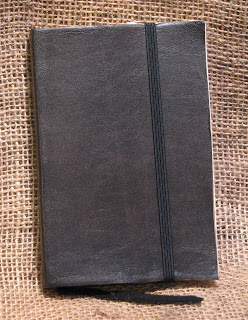 I loaded the following hedgie up to eBay today. It's a little different than my usual because it's made with Stonehenge paper, 140lb 100% cotton, and acid free. In terms of drawing it's one of my favorites. I got hooked on it in drawing 1 in college. It was a required paper for that class and I hated that I had to buy expensive paper for work that I knew I wouldn't save. I no longer have any of the work from that class but the one thing I'm left with is an appreciation of nice paper.