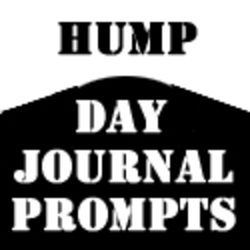 Recently a thread has been going about the blogosphere about
minimum tools for journaling art or otherwise. I'm going to jump on the
bandwagon and give my 2 cents as well as add some materials prompts. Each Wednesday (Hump DaY) will feature a new prompt about a material. The prompts will be open ended and deal only with the material, subject and content are up to you wonderful reader but the material is dictated.
The format will be a brief explanation with the prompt at the end.
Ultimately you really only need two things- a journal and a
writing utensil; that's bare bones and I've seen some very smart stuff on Flickr
using just those 2 items. Be it pencils or pen you can do some fantastic work.
Prompt #1- work with one material- pencil or pen. Subject is
up to you- it could be writing it could be drawing, have fun.
Leave a comment with a link to your blog with pictures of what you've done!