Yahooo. The giant 90 jotter order is done and shipped. I took a few pictures of what 90 jotters look like in a ziploc baggie all together. But it's a giant ziploc baggie, something like a 2 or 3 gallon baggie, don't think it's a small baggie.
Al together it weighs in at about 3 or 4 pounds. I admit, because it's priority mail I didn't weight it.
However I'm pretty happy to say the order is DONE!
I had a lot of sewing machine issues with this one. I made enough blanks for about 150 books. Only 90 of the 150 made the cut. That means I've got about 60 books with various errors. In some cases, the machine skipped a stitch, or the tension is too loose, or the stitches were too close. It made me very angry… But I've got 60 jotters I need to get rid of. I'm offering 6 low cost mass packs (10 jotters each) on my etsy shop. This is the lowest cost you'll ever see on my jotters.
Here are a few pictures for your viewing pleasure.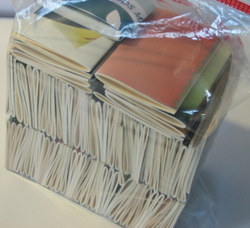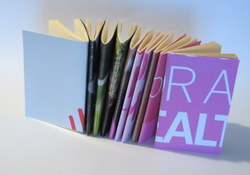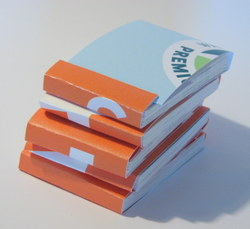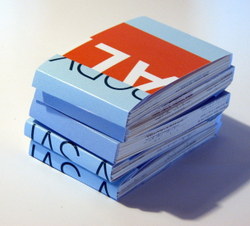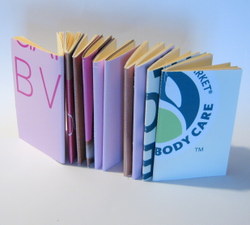 If you're interested in them, head on over to my etsy shop.