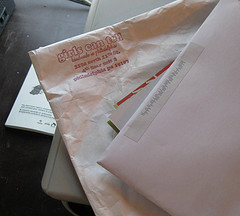 Mail Call Project of AWESOME
Originally uploaded by lessherger
I can't believe I didn't blog about this already. I'm working with Girlscantell to make a series of jotters with her prints on the covers. I'm going to pair them up with the retro 1984 computer paper. I think it will be rad.