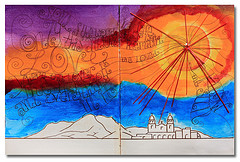 Horizon & Everything Within
Originally uploaded by Original Bliss
I love this page. Its very bright which is unusual for me to be attracted to but take a look at the center of the sun and the threads radiating out… Good stuff. Follow the flickr link to see a close up of the image.