When I tweeted at Amanda Palmer to ask if she'd tweet me a pic of her hands I didn't know what to expect, I certainly didn't expect to get  a very very cool picture of her hands and a Mary of Guadalupe. Too cool. So I waited a bit to draw her hands, I wanted to be sure I was getting the hands mostly right before I made an attempt. I think I did pretty well with this one, even putting in the image of Mary behind her hands.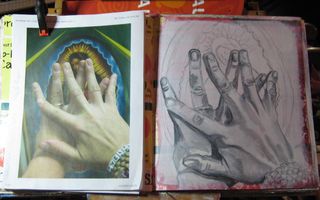 the sketch with the photo.
close up of the sketch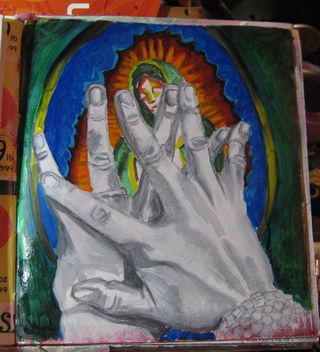 with most of the background painted in. It's missing Mary's face color, some white and some black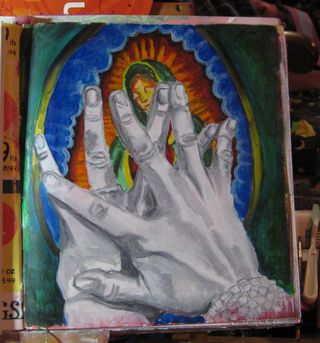 Finished! Let me know what you think.