I've been on the hunt for the perfect cigar box for a pochade box for quite some time now. The thrift store I shop at often has cigar boxes for just a few dollars and I always buy one if they have one. I built my first pochade box back in 2009 with an empty wine gift box, it's far too big and heavy but it is sturdy and good for short travel but not long walks.
Last night I found a nice small cigar box, wooden and very sturdy. When you look for a cigar box look for one that has a hinged top that is not just one flat piece of wood, that way you can replicate my very easy pochade.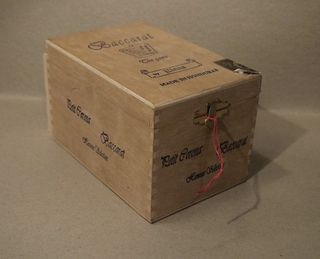 Once you find a box you'll need the following tools and materials:
5/8th hardwood square rod/dowel
Saw
ruler
Pencil
Glue
Sand paper
Exacto knife
The lid will form your easel. Start by opening it to where you'd like the easel to rest. Use this as a guide for where your 5/8th wooden rod will sit. The wood stock will form the rest for the base of your easel. The lid will rest against the wood and be supported. For one of my boxes the wood pieces came 1/16th of an inch from the top of the bottom part of the box. For another box the wood sits flush with the bottom of the box.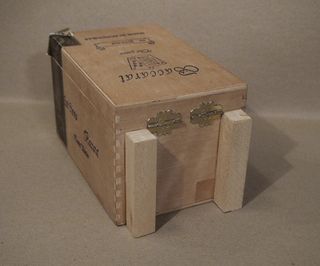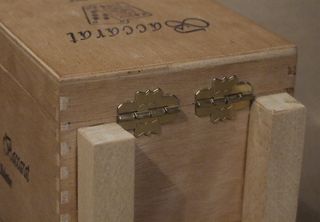 Measure this and cut your wood to size. Depending on your box you may need to work around the hinges. In my case I cut 2 pieces of wood to create vertical braces. I sanded the edges smooth and used wood glue to adhere them to the box. Any glue that squeezed out I wiped off with a damp rag. I put them box under weight and allowed the glue to dry over night.
I cut a piece of plastic to fit inside the lid to act as a palette. I then cut a notch in the inside lip of the box to securely grip the palette. I did this with an exacto knife.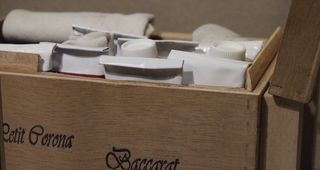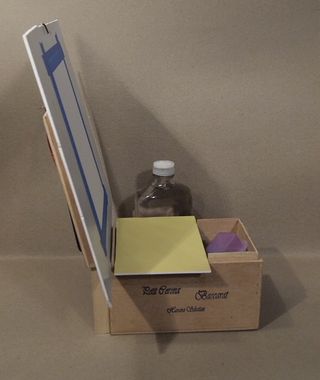 This box holds a large water bottle, 8 small tubes of Liquitex basics paint, a rinse tub, a small tube of acrylic glazing liquid, some rags, and soap. I added a mini bungee cord to help hold any canvases or boards in place. This pochade would easily hold 6 full sized tubes of paint. The water bottle could be discarded and more paint or mediums added.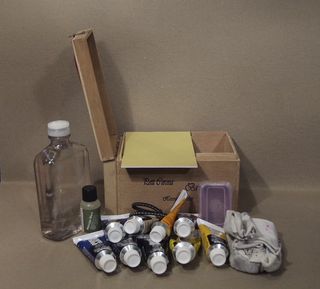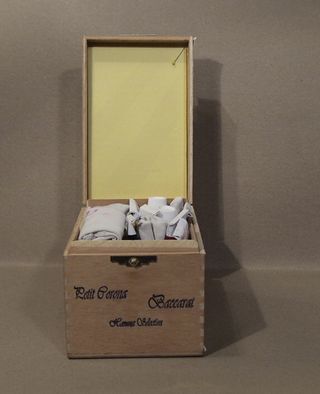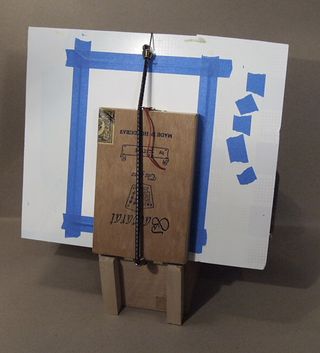 I may end up getting rid of the water bottle as it adds a lot of weight to the box and I always carry a reusable water bottle with me. This would allow me to add a mist bottle and a larger bottle of glazing medium. I carry 2 or 3 brushes in a brush wrap, 1 small round, a flat and a filbert.
In case you missed it, all I did for this was figure out where I wanted the lid to rest, cut 2 pieces of wood and glue it to the backside.