It's not a big secret I've been working on a new project with my friend Jane. The new project is called Put it on Paper and you can keep up to date on it here. We need to figure out if MagCloud is going to be the right place for us to publish our new project. so we figured we'd take all 3 issue of Art Journaling: It's ALL Good and offer all 3 issues combined. I finally got the combined zine up on MagCloud today. So far so good.
I decided to offer the zine in both a printed format and an e-zine. If you buy the printed issue you get the e-zine for free. The cost of the 3 combined issues in e-zine format is at a lower price than it was to buy them each individually.
You can go to the site and flip through and see what the zine looks like. I really think that using MagCloud will fix all of the issues we had with sales of the first zine- all those technical download glitches? Gone! You want it printed- here it is.* They'll ship it to you for a couple of bucks, just like a real magazine.
I'm excited to be using MagCloud for PioP and the old Art Journaling: It's all good! Follow the link below to buy a copy and to follow ComfortableShoes on MagCloud to be notified of when we load new content!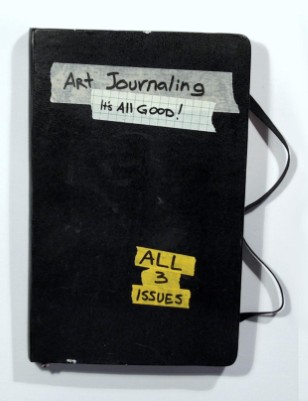 Art Journaling: It's ALL Good All 3 Issues
All 3 issues of Art Journaling: It's All Good in one fat 100 page download. All the art journaling goodness in one!



*A big issue people had was that when they tried to print the zine- it was color and image heavy and thus people were using ENTIRE ink carts to print the zine. While the cost is $29.99 for the print version it's printed on heavy magazine paper