I won the Stillman & Birn Alpha series sketchbook in an online contest presented by European Papers, an online seller of fine paper goods. I've had my eye on the Stillman & Birn series of sketchbooks for a few months, they boast thick paper and are bound in the US. I was never sure of what paper I wanted to try so it was nice to have the contest decide for me. I was sent a 6x8in Alpha Series coil bound sketchbook.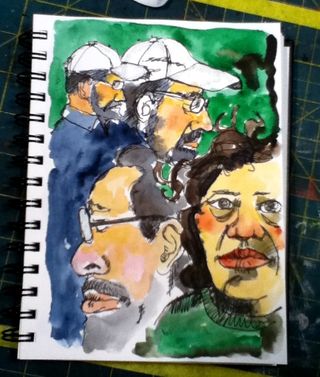 Coil bound black sketchbooks remind me of my college days. Back when I studied art the students seemed to carry 2 types of sketchbooks- black with a coil binding or black with a hardback book style binding. I tended to carry the coil bound style.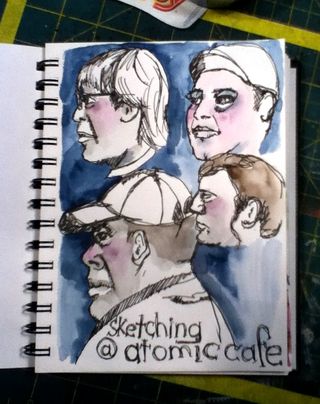 When the sketchbook arrived It was packaged securely in a priority mail box with plenty of packing paper cushioning the corners. The sketchbook itself was wrapped in a brown paper bag  with a small "European Papers" sticker holding it shut. Inside the bag the sketchbook was secured in a self sealing cellophane bag. I felt like I was opening a gift!
Head to the European Paper's blog to read the rest of my review!