Last night I sat down with my Americano at the regular Fiddle Jam session and everything I tried to draw was horrible. Faces were off, I couldn't get the perspective on the fiddle, the lights were low. It was frustrating. I kept drawing. I felt myself getting more and more aggravated. Usually the week's aggravation melts away as I sketch on Friday nights.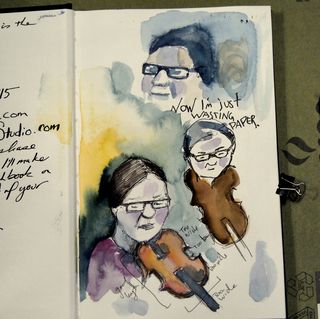 For whatever reason I just couldn't hit my stride.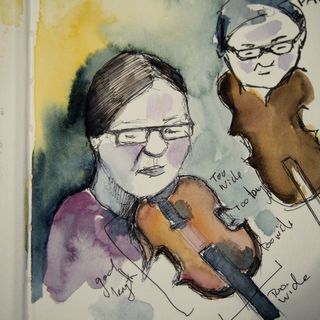 A customer moved and I had a great view of someone. Instead of focusing on perfection I just tried to capture him, fast. Suddenly I had it.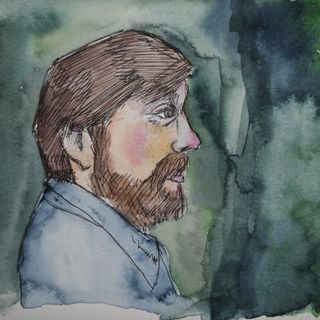 Process smacked me in the face last night. In my quest and frustration attempting to capture one particular face well, I forgot process and labored toward perfection. When I moved back toward process I found my stride.
Since I spent nearly the 2 full hours of Fiddle Jam frustrating myself, I came home and found a photo to sketch. I was pretty happy with the results of my final sketch of the night. This is a reminder to embrace process not product. (Find the original photo here.)