Over
the last few weeks I've been using a unique tool to smooth down my
collage bits. Usually I use a bone folder for this task but I've found
something new. A month or so ago I picked up a set of those "as seen on
TV" procaulk tools. The little blue rubber widgets that you use when you
want to smooth out a bead of silicone caulking around your tub or
shower. They are wonderful for that particular task. After it's dried
caulking peels off with ease.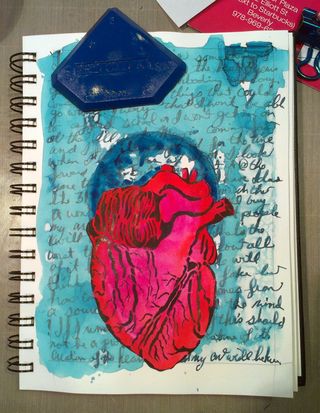 After
I used the procaulk tools for their intended task I threw them on my
art desk intending to put them in the garage. They now have a permanent
place on my art desk. When I use them to smooth out collage pieces glued
down with anything- wet glue, glue stick, etc… They don't mar the
surface or change the texture of the piece. My bone folder will often
leave a collage element shiny looking. Procaulk tools don't.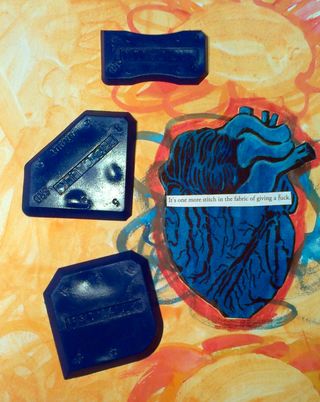 Glue, modpodge, gel medium and glue stick peel off the tools after the glue has dried. That makes clean up super easy.
They
are also awesome for scraping paint across a page or off a page. I've
never applied a thinner amount of paint than I have with these. I can
also scrape through paint to bare paper.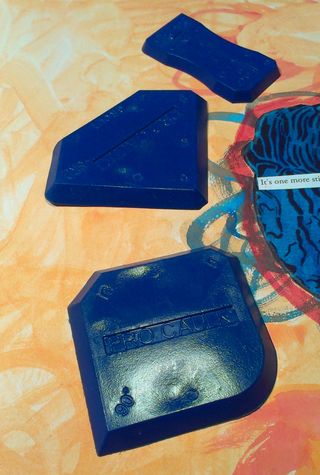 These weird blue as-seen-on-TV doodads are awesome. I picked mine up at home depot for about $7.