I've been wanting to get a package of pencil point protectors for awhile. I've had a pair of Sun Star "sect" point protectors for awhile, and they are okay, if ugly. I put the General's Sav-a-Point 12 pack of point protectors in my Amazon wishlist a month ago. The protectors come with a General's All-Art Red plastic sharpener, which is generally useless. I had issues getting a decent point on most of my pencils. Though it did okay with colored pencils.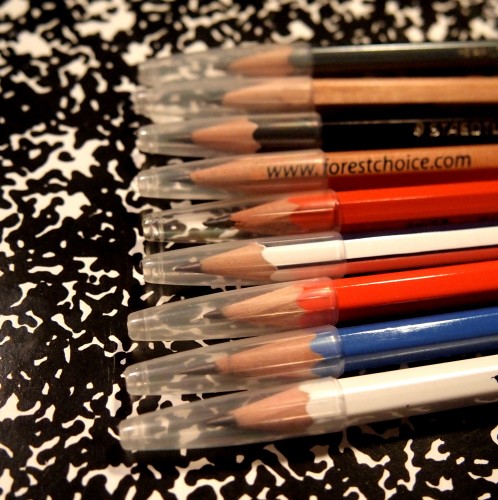 The caps fit snugly onto all of my pencils, even the thinner Staedtler pencils. Points didn't protrude from the cap and the caps have not fallen off in a few weeks of use. They really protect the points of the pencils from breaking or stabbing me as I carry them.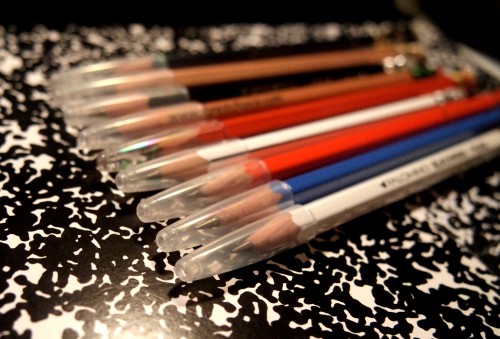 The caps aren't pretty. They are an inelegant solution to a common pencil problem. The job they do is fantastic, they are just not all that attractive. One of these days I'll find some of the sexy metal caps.