Ray of My Life All in One Place posted a video to the Field Nuts Facebook Group awhile back of a great little file storage box for any pocket sized notebook. I took his design and created a template in Make the Cut for my Crapcut machine. My version can be flat packed after cutting, scoring, folding and gluing. Which means it can be sent through the mail with ease*. I'm charging enough to cover the cost of paper, glue, blades, and carrier in my Crapcut and a little extra to account for time to glue and fold everything.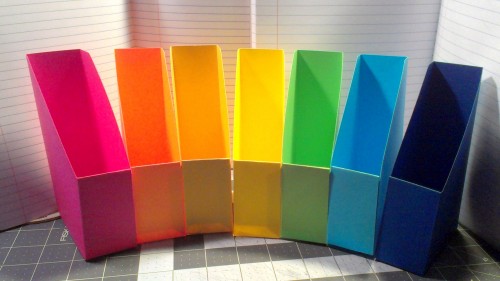 I'm pretty obsessed with storage solutions for the pocket notebooks I use as journals. I've made wooden boxes and now a ton of these little card stock beauties. Each of these little cardstock files boxes holds 9 of my used Field Notes or Word notebooks. It will hold 10 unused without belly bands or shrink wrap.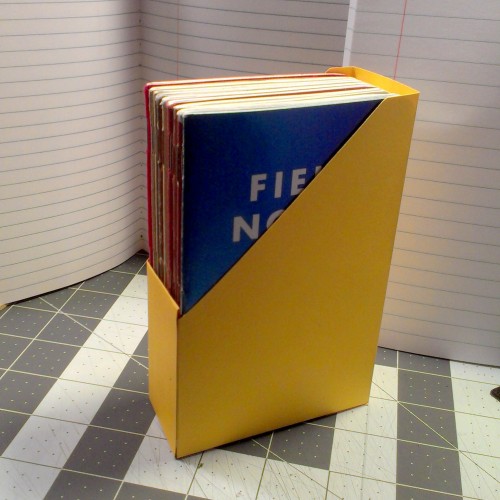 I also picked up a giant package of card stock colors. I can now offer a crazy rainbow of colors of these file boxes as well as my simple slim 2-pocket folders for traveler's notebook covers. You can get anything I've mentioned above in my etsy store.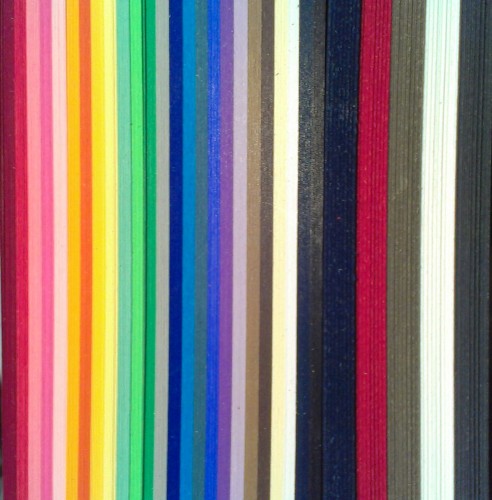 *They won't fit into a regular envelope so they have to go into what the USPS terms a "large envelope" and thus they can charge more. So shipping is a little more expensive than with my simple slim pocket folder.