It's been awhile since I wrote anything on here. I've been hard at work on papers and other class related things. I've not had time to write anything but papers. Though I've been sneaking a few words here and there on my novel for Nanowrimo Camp. I've written 7000 words on my novel since April 1st.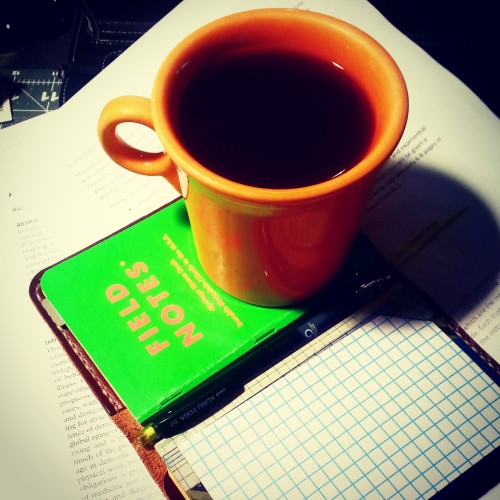 For those of you who have been reading for awhile, you know that I've been diagnosed with diabetes. I've been doing really well with my diet and exercise. I've lost about 25 pounds and I've been feeling a lot better, except for a few weeks ago where I just felt like crap. At first I thought I was getting a cold. But the feeling persisted for a week then 2. I did a little research and my blood sugar was good, really good. But my blood pressure was low. It turns out I was overdosed on my blood pressure medication, likely due to the weight loss and exercise. I've been tapered off the BP meds and I no longer feel drunk.
It really hard to try to think and to study when you feel kinda drunk all the time. Needless to say, it was weird and I'm glad I feel normal again. Or as normal as I can. 😛
I've got a bunch of new pencils to review once the semester is over. I've decided that each of the pencils that I review will get at least a week or so of continued use. I've got a rotation of pencils  in a pencil case that I sharpen and get ready for class and rotate through them. But the point is that each pencil reviewed will get some serious use before I review it. I'll have a "first impression" sheet in my notebook, but then the rest of the review will be based on real use. You won't see a full length pencil in my reviews, unless I shoot a pic of it first. More likely, you'll see a half used and abused pencil.
Anyway, I've been learning a lot of good stuff and I have a paper mache clay recipe to share with you in the upcoming weeks. As well as a few things you can use in your art journal.