I've been itching to test out one of these fancy notebooks for awhile. I've seen a lot of my classmates with them. They sport fun images on a raw tan cardboard cover, black cloth spine tape, and fun printing on the inside covers. The covers are nice and stiff, you are able to write in hand. Like most composition notebooks, they are stitched and have issues laying flat, but fold over on themselves with ease. The ruling inside is college size and a nice pale blue. They look really nice. They also boast being 100% recycled.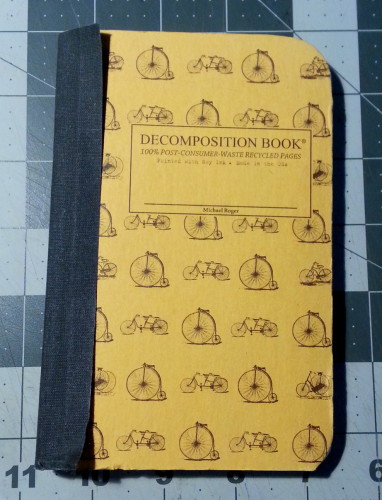 That's where my happiness with this notebook ends. It's pretty, but its shoddy construction versus it's price and Made in USA label has me looking for a Roaring Springs or Norcom composition notebooks. Certainly not as pretty, but better made and much easier on the wallet. First issue, the corners are really poorly rounded. This was the case on ALL the displayed notebooks. The top corner on  my notebook was almost right and the bottom was, well, half done. Second issue is that the cloth spine tape was delaminating from the book when I got it home. A date with a glue stick fixed this, but at $5 for a pocket notebook- it shouldn't have this occurring. Third, the spine is not centered. At all. The stitching is at the top of the fold, meaning that when I get into the second half of the notebook I'm going to have issues. Production-wise this is a  50 cent notebook masquerading as premium. Sows ear and silk….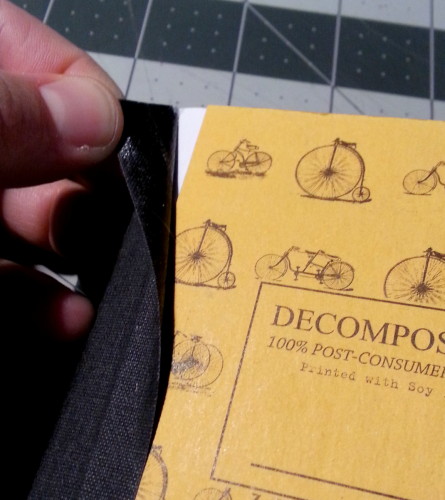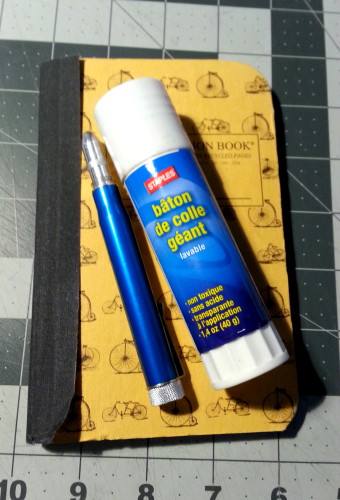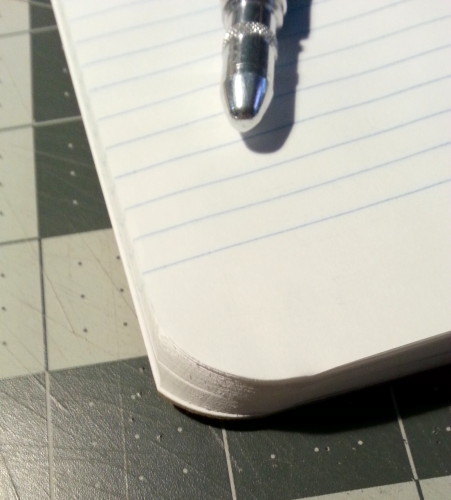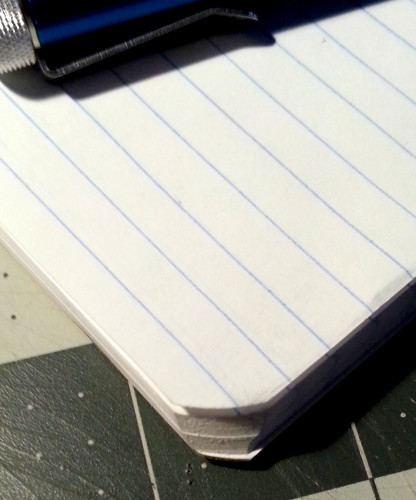 My final issue with this notebook is the paper. It is great with pencil, but I switch between pen and pencil. Some days, I just want to be able to use my fountain pen or liquid ink, and I simply can't with this notebook. The narrowest of Japanese nibs bleed through like I was writing with a double broad German nib. Well behaved Diamine ink leaked through to the facing page like I was using Noodler's Bay State Blue.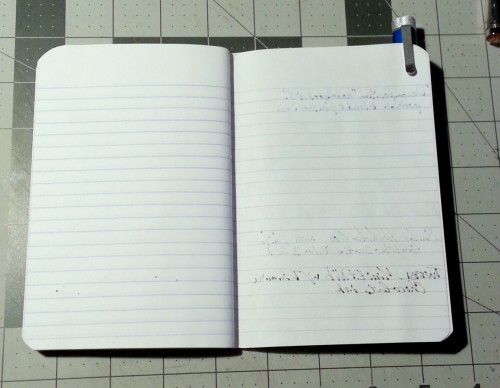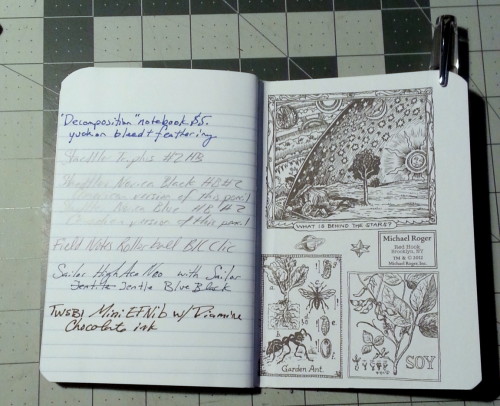 Like I wrote earlier, pencils did well on this paper. It is pretty toothy so pencils do seem to wear down quickly, but I found that all varieties of Wopex performed very very well, even my disliked Write Dudes/MegaBrands/USA Gold recycled denim monstrosity does really well in this notebook. Rollerballs also do well on this paper, from the Bic Crystal to Field Notes Clic.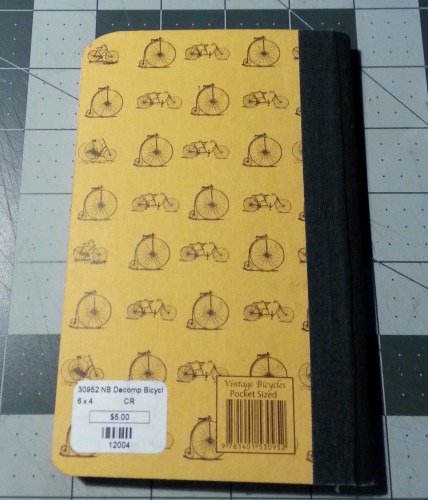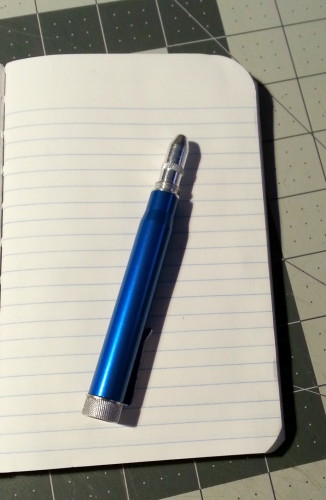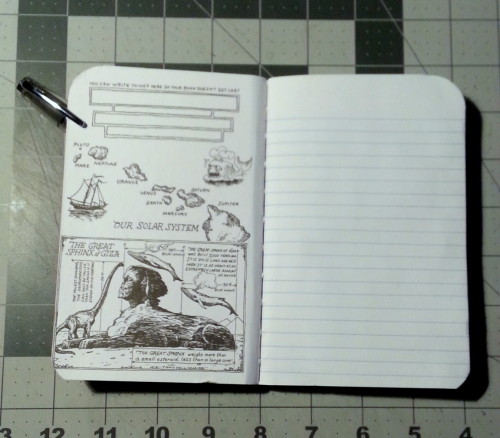 I'm so disappointed in this notebook that I'm not providing a link to Amazon, where you can find it if you want to buy a pretty notebook that will make you sad.
Basic details:
6×4 inches- pocket sized
Composition notebook, Stitched construction
Card covers, printed with pretty designs
Designed in Brooklyn
Fabric taped spine