Comrade Johnny recently informed me in the Erasable Facebook group, about Bob Slate's Quad ruled 5×7.75 spiral bound notebooks. I had to buy a few.
The Quad is $2.95 at Bob Slate Stationers in cambridge, MA. It is not available anywhere else.*  The covers are the Standard BSS hard kraft imprinted with a red brown ink. The decoration is simple, their logo, notebooks info, and a little grid on the lower right corner. These covers are hard with minimal flexibility. Folded over on itself you can write in hand. The spiral is bright silver and doubled. Though I've shoved this notebook into my bag and let it get beaten up. The spiral looks as good as the day I bought it while the cover has developed a nice patina of graphite, fingerprints, and coffee rings.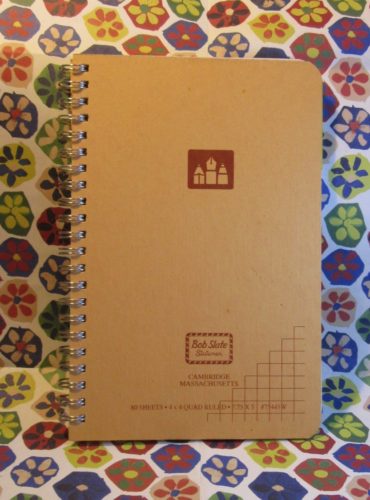 Inside the paper is white with blue ruling. There are 4 lines per inch. It is narrow but not as narrow as many graphs or grid that are out there. The printed grid is quite a dark blue, and though they are dark, they are VERY fine, very narrow, so though dark, they still disappear behind darker shades of ink.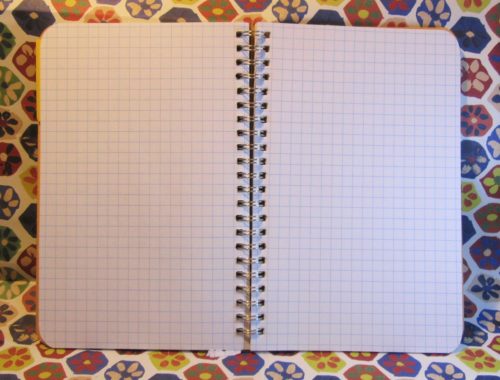 So let's talk about ink. With ballpoint, rollerball, and gel inks this paper is great. It's got a nice tooth and feels good. With porous points, fiber tips, fountain pens, and other liquid ink pens it's not as nice. Fountain pens bleed through and even my smoothest fine points feel rough. Larger nibs feel better, but they bleed like I'm writing on TP. Even fiber tips and fineliners soak through this paper. This was a huge surprise to me, because BSS paper is usually so good with fountain pens and liquid inks. That said, if you are a pencil fan, these are amazing. The toothiness of the paper is great with every single pencil I've used within its covers.Stick to pencils or ballpoint and this is a great notebook.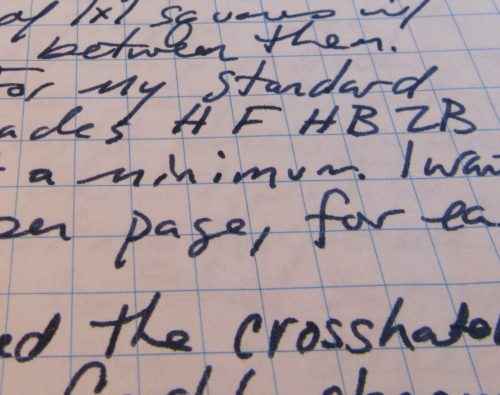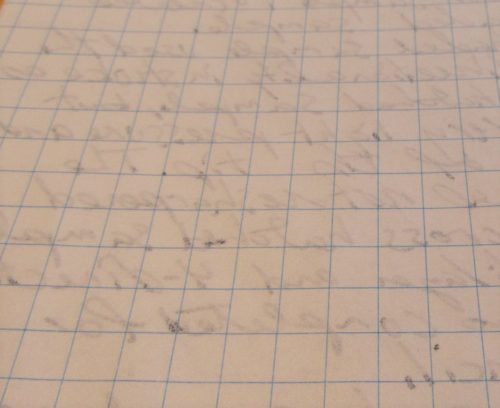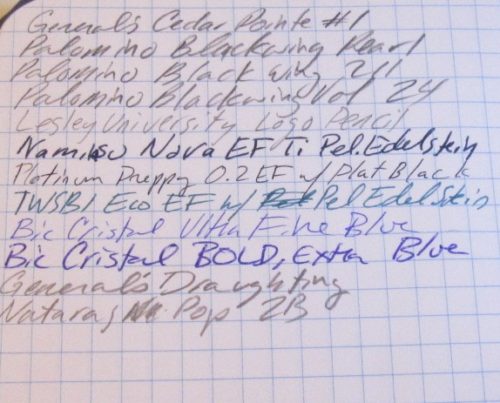 *If you are interested in purchasing one, you can call them and they will ship to you at cost.