I've been looking for a refillable pen body that can hold my favorite pen refills- PaperMate InkJoy, Uniball Signo, and Zebra Sarasa. I did some heavy research into this by asking questions in the RSVP Stationery Podcast group about favorite refillable pens. Part of my interest is that I blow through pens at my workplace and it is just not environmentally friendly. I saved the empty pens for a month and I had a dozen. A dozen empty pens is too many. I've used quite a few refillable pens in the past but none of them fit any of the gel refills I wanted to use.While I really love my Baron Fig Experiment I really don't want to lose it at work by leaving it on a desk, and I've learned the hard way that keeping it in my pocket leads to stains.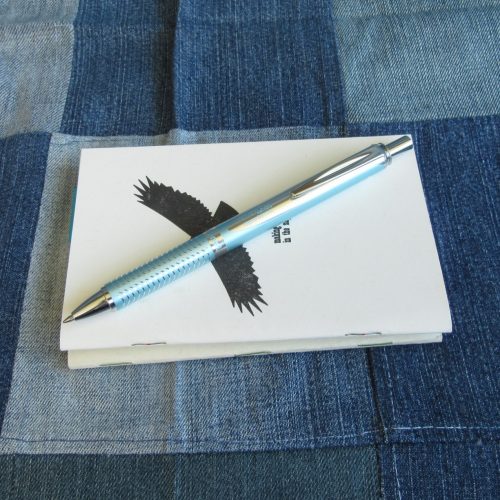 In my pursuit of such a refillable pen, I purchased the Pentel Energel Alloy. Of the gel pens out there the Pentel Energel is not my favorite. Past versions of the pen have always felt plasticky and flimsy. I've managed to snap the pen at the point where the grip screws into the body. Breaking won't occur with the Alloy. The metal body of the Alloy feels much sturdier than the plastic bodied Energel. Though it is made of metal and has a substantial feel it is not too heavy. I've spent a few weeks writing with it, blowing through a few refills at work and working on my novels.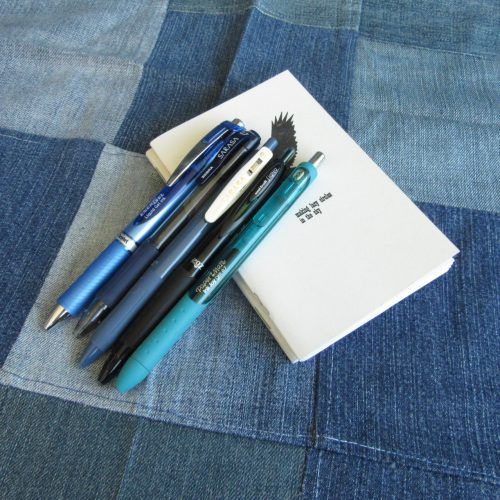 The refills I've used have been the Energel, InkJoy, Sarasa, and Uni Signo. They have all fit well. There is no rattling or noise. Each refill clicks through and provides enough of a point to write. The grip section is tactile and grippy, and though it is all metal it doesn't get slippery. The clip is substantial and grips tightly to whatever it clips to, which generally is my lapel or my current notebook. Thus far I have not stretched out the clip.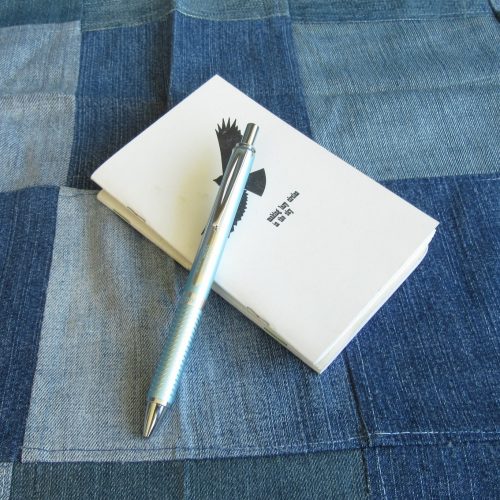 The one thing I do not like is that the nock is somewhat soft and spongy with a very long distance from press to the point being deployed. The click is satisfyingly loud.

Overall I'm pretty happy with the Alloy thus far. It feels sturdy and though it is not a super heavy pen, it feels substantial, especially after using a Sarasa or other of the plastic bodied gel ink pens. I like it but it is the first step on the journey for an affordable refillable pen body.
Most links are affiliate links and I get a small amount of pennies should you chose to make a purchase following my links. It's not a lot but it does help me to fund the hosting for the blog and buy new things to test and review. I bought the goods in this review with my own cash money and no one influenced my review.