The NockCo Sinclair has 3 pen slots and a spot for a notebook plus room between the two sides for additional storage. This case, like almost all Nock cases, has an outer shell of 1000D nylon with DWR coating and an interior of smooth nylon pack cloth. The interior pack cloth allows smooth extraction of pens and notebooks, yet they stay put once inside.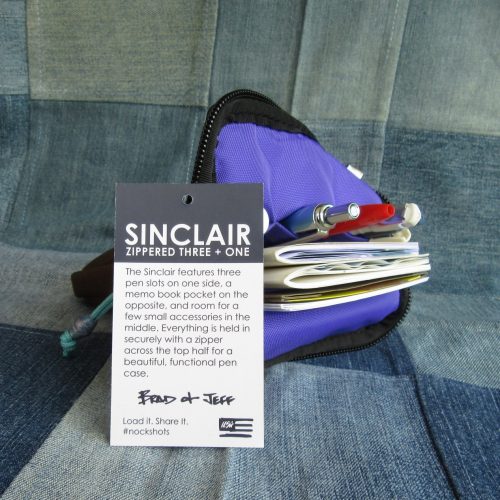 Though there are only 3 pen slots, unless you use large pens you can fit more than one pen into each slot. I'm able to comfortably stuff 3 pocket notebooks into the notebook slot and more into the central section. If I want to use it as an on the go art supply case I can hold a travel palette, water brushes and a few pens and pencils. My point is that such a compact pocket sized case it can hold a tremendous amount of stuff yet still fits into a back pocket.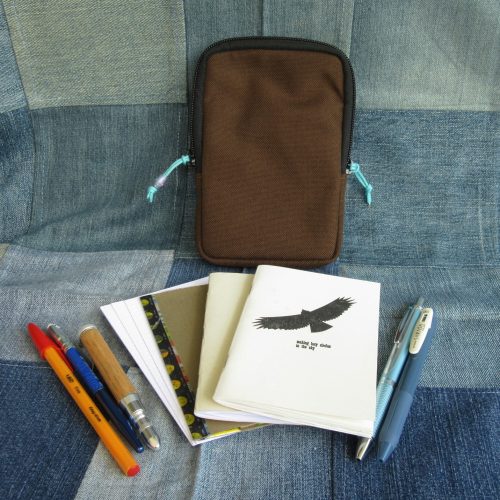 I picked out the coffee and amethyst colorway. It is a great looking color combo that is a nice riff on the more typically found chocolate with baby blue. The purple is light enough that you can find all your stuff inside with ease. The zipper is beefy and moves with ease. I found the pulls to be a little large and to interfere where I slid the case into a pocket. I replaced them with pulls made of narrow paracord and beads. These being flexible don't force the case open when shoved into a pocket. The nylon stays put in the pockets of my jeans or khakis even when walking around.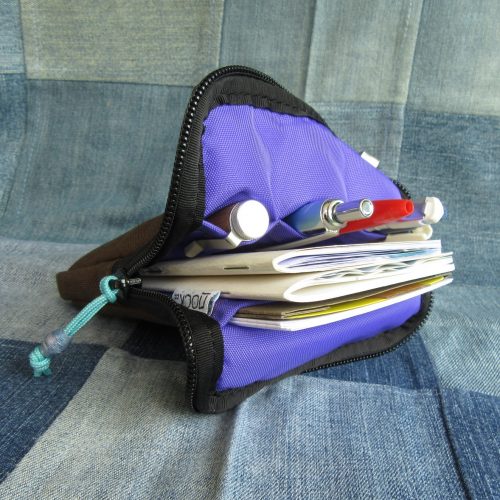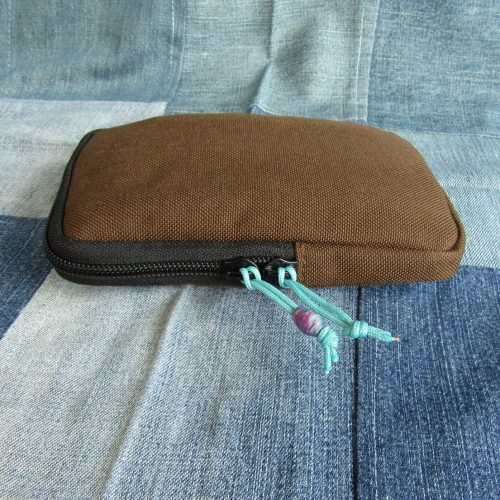 I was skeptical that the Sinclair would replace my Fodderstack XL as a part of my practical carry, but it has. It let's me keep my pencil, a red pen, my Alloy, and a couple of others combined with my notebook and assorted sundry items. If one needs to carry a little extra stuff than the Fodderstack XL allows, the Sinclair is the obvious next step.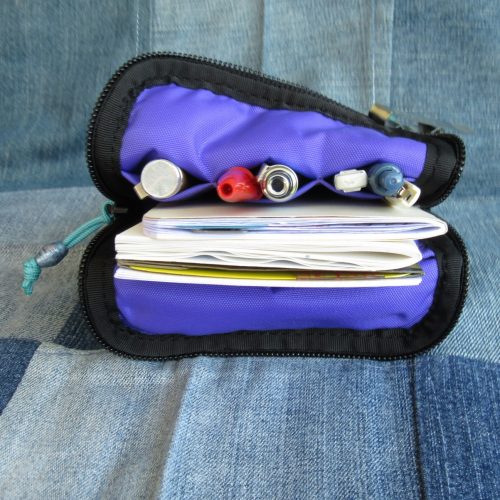 Okay, let's talk about the price of this thing- it's $40 plus shipping and handling. Not cheap. But it's insanely well made. Every stitch is where it  should be and thus far in my use it is super tough. Taking my Fodderstack XL as an example, the Sinclair is going to survive my use- in  my pockets and in my bag. While I might buy and discard 3 or 4 Yoobi pencil cases over the next few years, I'll be using the same Sinclair that whole time. The Sinclair is an investment and one you'll be using for years.
No affiliate links today, I was sent this case for review by Brad aka the Pen Addict at NockCo. I think I gave a fair and unbiased review.