When BF sent out the "do you want this for review" email I almost said no. The exterior of the books looked really childish. Then I thought my nephew would really dig the trains on the exterior. So I asked them to kindly send me a reviewer set.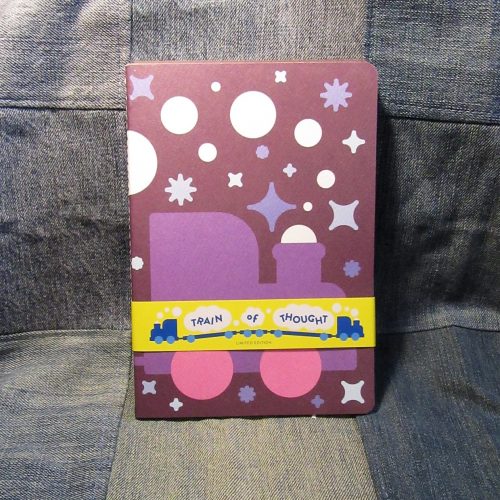 Let me start this out by saying that in the interior of this notebook set sports BF's lovely fountain pen and pencil friendly cream paper with a light gray dot grid ruling. I really love BF's paper because it works so well with all my favorite writing tools. The stitching is done really well with white thread and is well centered and tight on my books.  The cover stock is lightly textured and feels nice in hand. The printing on these is matte finished.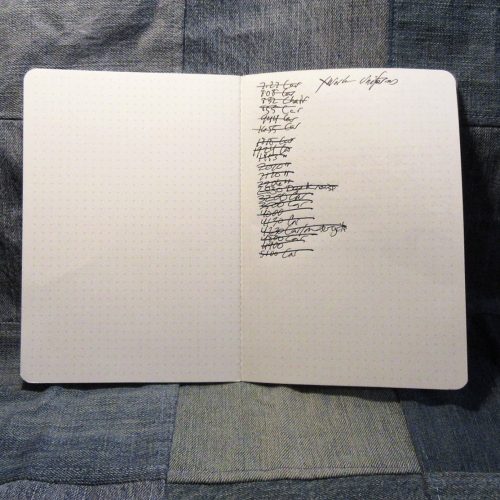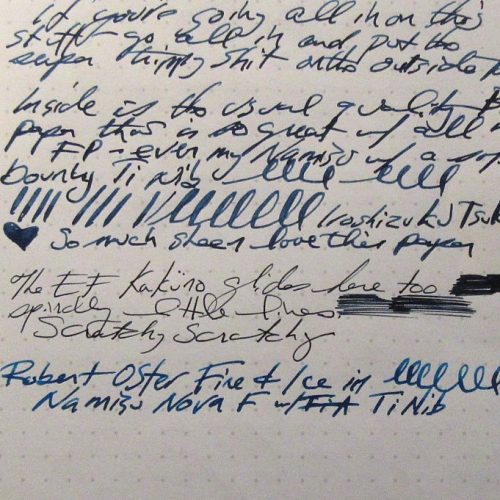 The exterior of these book features trains and clouds. They are childlike and playful with a dreamlike quality. The interior of the covers are the weird side of dreamlike and remind me of 80s era riffs on psychedelic imagery. The train and cloud theme runs throughout but with planets, aliens, and emojis. If these were done in neons we could call these, "That Day Lisa Frank Dropped Acid." While they have that trippy quality I'm glad they didn't go with neon shades and instead chose sedate groupings of analogous colors. This turns a bizarre illustration to the realm of fun without being too jarring to the senses.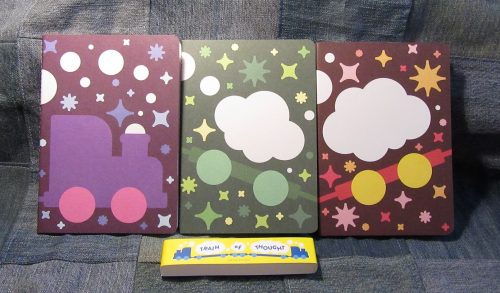 In a practical sense, these aren't going to be something you bring with you to the boardroom or for professional meetings. One look at the poop emoji next to two aliens holding hands is going to raise the eyebrow of even the most lenient boss. These are strictly "for fun" notebooks. In that sense I love them. I always need more little notebooks for around the desk here at home and frankly if I were in school I'd love to use these, despite the odd looks some of my sedate professors might toss my way.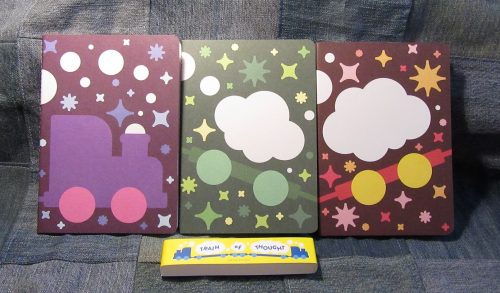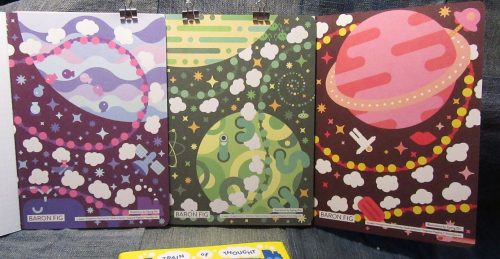 The Flagship Vanguards run $14 for a set of 3. You can get them over here at Baron Fig.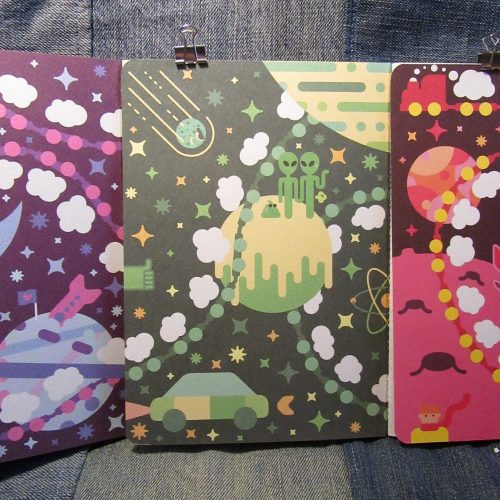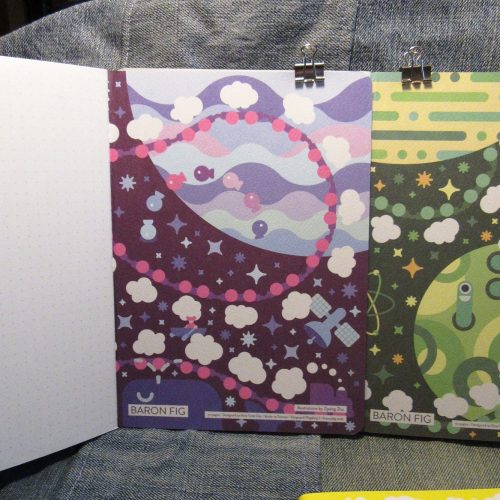 Here is where i"m going to go tangential on you. There is something really fresh and fun with all the things BF has been doing lately. Train of Thought is just one example where BF is shaking up the bring monotony of the stationery world. There are a hundred places where you can get a black grey, or white pocket notebook; hell even BF offers their notebooks in standard colors of black and grey. No I can't take these into a stodgy board meeting but is that the target audience of these notebooks, or even the New School set? I don't think so. I think Baron Fig is going after their core audience of younger professionals who might not be so concerned with what is considered "professional" in the traditional sense. I suspect a lot of people are going to loathe this set while many more are going to enjoy Lisa Frank on acid. I am in the camp who loves the idea of these despite working in an environment where my boss might tell me I can't use them.
Baron Fig provided me with the goods free of charge for the purposes of the review. I think I gave it a fair shake and a bit of good use. They didn't influence my opinions and the content of this review is my own