The standard Musgrave Bugle is a glossy clear lacquered round pencil. It's made of linden with a hard HB core, that I find scratchy. The imprint is gold and adequately applied. I won't hide it, I dislike the standard Bugle. I find it to be a cheap scratchy mess.
I was pleasantly surprised to find that the CWPE exclusive version of the Bugle is significantly better. The core isn't scratchy, rather it is a decently smooth HB core. It is a true HB that is not dark or light, it is right in the middle of the graphite darkness range. I like it on rough scratchy paper.
The core is inside round mismatched wood. One side is natural pale linden, the other is dyed black. Sharpening one of these is a great deal of fun- you get a neat black and white spiral. The 2 different colors are really just fun to look at as I write. It's mentioned that it looks like the NYC Black and White cookie, and I'd agree. The clear lacquered finish on these is great. Now if they'd only made them raw…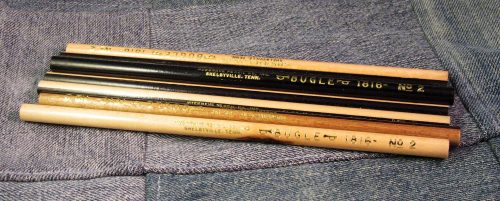 The imprint is still kinda… adequate. Some of mine are missing letters or parts of words. Still gold foil though, so that's nice. I wonder if the stamping issues are because the pencil is round? I have one with a fat knot in the middle of one side, I'm interested in seeing how well that one sharpens.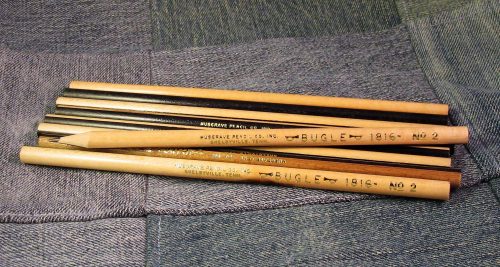 Speaking of sharpening, I prefer to get pointy with the Alvin/M+R Brass Bullet. The pencil is hard enough that the BB holds a point for a page or so. With a long point from the Classroom friendly pages and pages flow from the tip before needing to sharpen up.
The exclusive version of the pencil is 45 cents each. Not a bad deal for upgraded graphite and a fun exterior.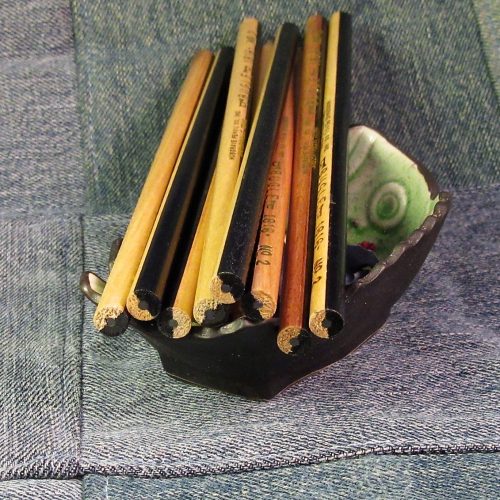 Some of the links are affiliate links and I get a small amount of pennies should you chose to make a purchase following my links. It's not a lot but it does help me to fund the hosting for the blog and buy new things to test and review. I bought the goods in this review with my own cash money and no one influenced my review.