The PIccadilly Essential Notebook (PEN) is a basic black journal. Some of you might want to call it a "moleskine knock off" but it's probably been around at least as long as moleskine's little marketing gem that makes everyone think that the moleskine is original (guffaw.)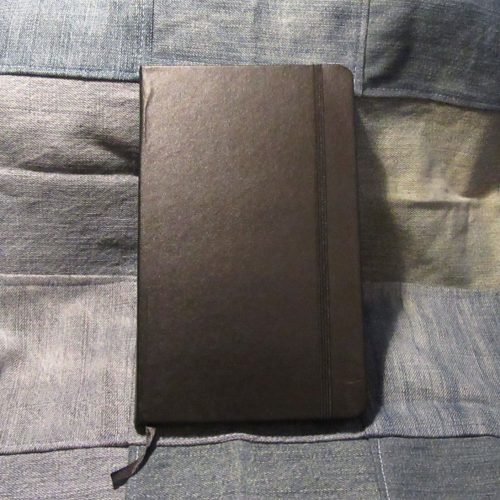 Let's talk about the basics- 240 ivory pages, smythe sewn, medium gray ruling, black satin bookmark, pocket in the back, elastic closure, and a hard "leatherette" aka vinyl cover. Like any smythe sewn binding the PEN opens fully flat for comfortable writing and will fold over onto itself for writing out of hand. Nifty. The belly band boasts that the PEN has acid free paper*.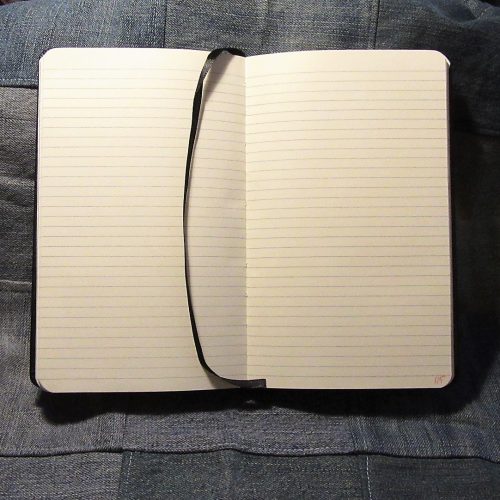 The paper itself is a nice warm ivory shade that I quite enjoy. It is easy on the eyes and a variety of colored inks look fantastic on its surface. Fountain pens feel great but have a tendency to feather and bleed. It's too bad the paper isn't better with fountain pens because my pens all feel fabulous on the surface of the paper. Pencil looks and feels amazing. The paper has a nice amount of tooth, so writing is effortless for a dark line. The pages don't smear and smudge much either. Even my darkest pencils didn't smudge. Ballpoint works well on the paper too.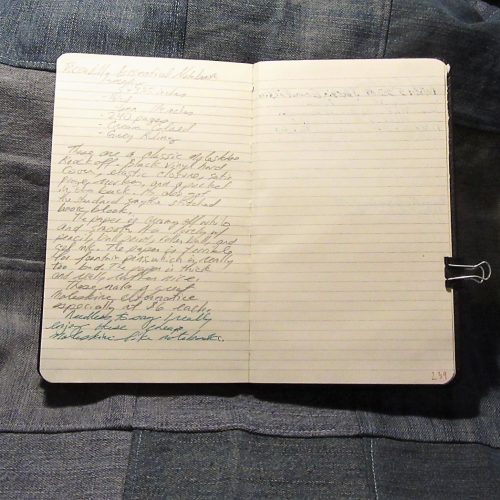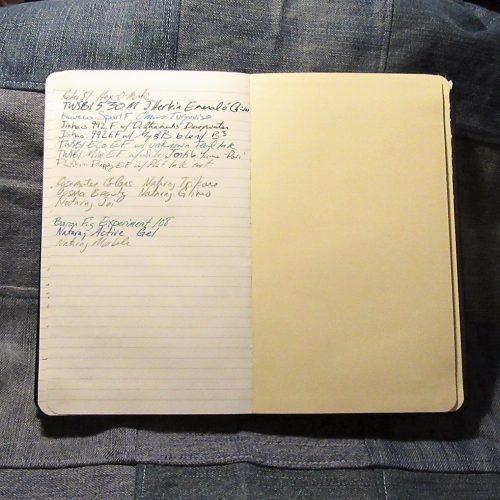 Interestingly gel ink responds much the same way as fountain pens. While the gel doesn't feather it does bleed and show through.The same with rollerball.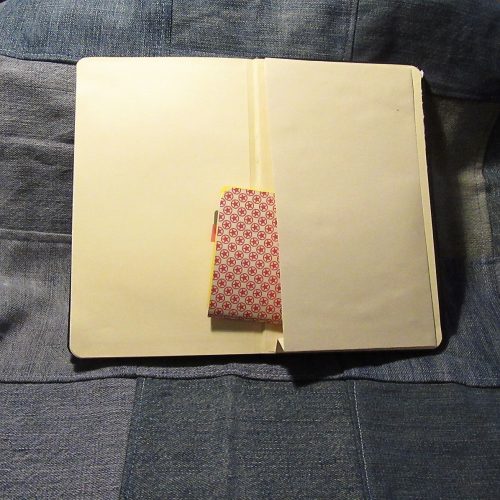 Honestly, if you'd used a modern Moleskine these are almost identical enough that you can wonder if they are made in the same factory. The paper looks and feels the same- hell it even feather in the same bizarre way you see in moleskines. The only difference are the logo and color of the bookmark.
Piccadilly notebooks are only available at Barnes & Noble locations throughout the US. The Amazon sellers are… weird and sometimes the notebooks aren't available or they range in price from $5 up to $50.  The MSRP is $15 but if you happen to be in B&N and look around the clearance section you can usually find them for $6 a book. I like them because at $6 they are cheap.

*if you've been here for awhile you know how I feel about the proclamation of "acid free" *cough*garbage*cough*
Most links to Amazon are affiliate links and I get a small amount of pennies should you chose to make a purchase following my links. It's not a lot but it does help me to fund the hosting for the blog and buy new things to test and review. I bought the goods in this review with my own cash money and no one influenced my review.