The BF Stone is a small machined cylinder of aluminum with a rounded over top. In the center is a round hole that perfectly fits the Squire pen. It is completely solid. The base is indented and the only place the Baron Fig name is laser etched. Otherwise, the Stone is completely unmarked.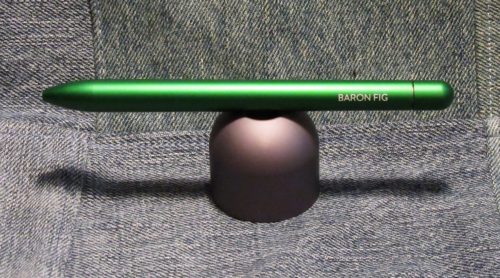 It is available in one color- Baron Fig light gray. This shade matches most of their pens really well. I think it clashes ever so slightly with the bright green of the Experiment. My Spectre looks fabulous in it though.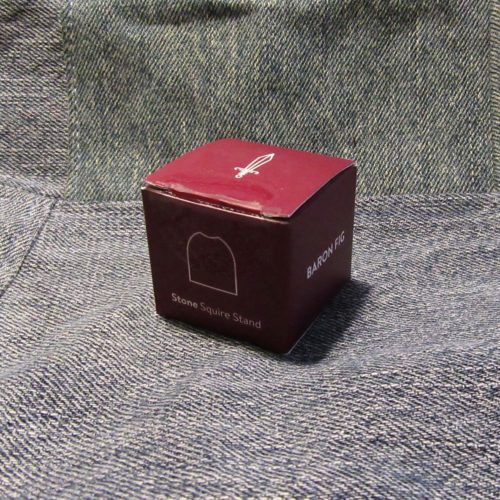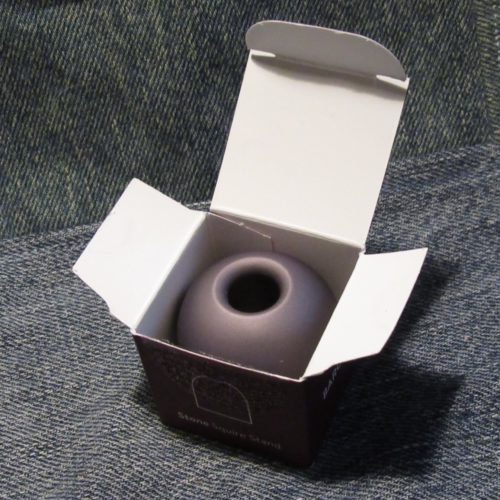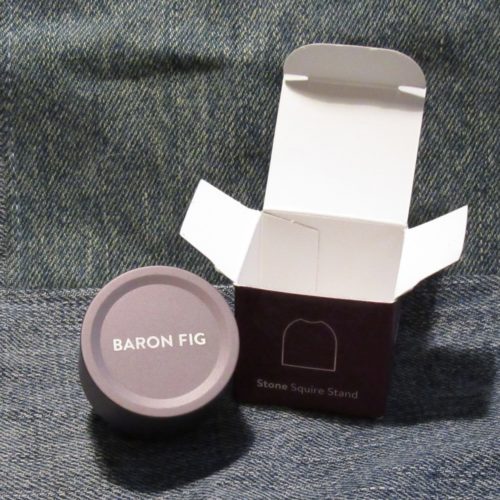 The Stone is a fabulously minimalistic way to stash your Squire while also keeping it at the ready. It fits into the stone even with the point extended. I'm not sure if that is how you are intended to use it, but I find myself stashing the pen with the point out and only retracting the point at the end of the day. I did test it out to see if I could fit other pens and the only pen that fit was the Paperhate Inkjoy gel. So this is a pen stand for one pen only.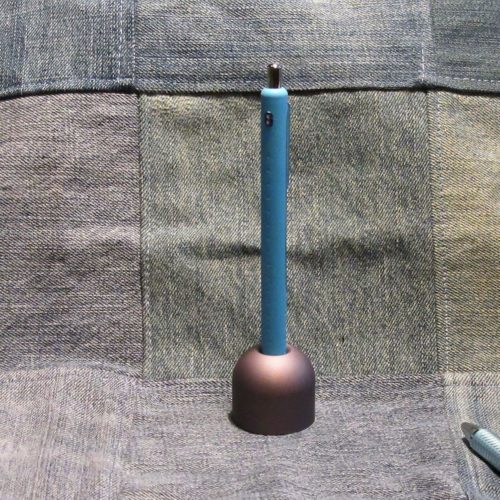 My current writing set up is a little plastic desk that folds up and I find that the Stone slides around on it a bit. I may add a small circle of cork to the base but I also notice it doesn't do this on my other desk so I might skip the cork. It does look fabulous sitting on my desk with a small cup of pencils nearby.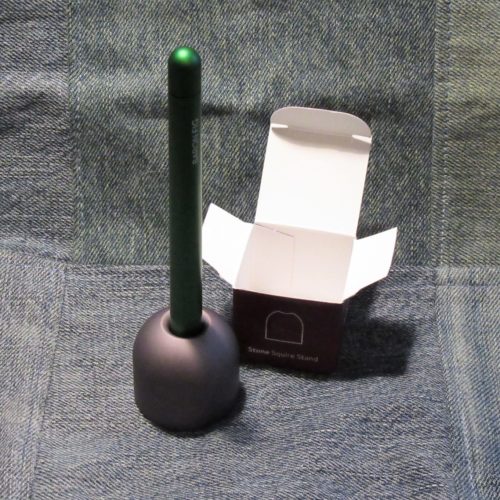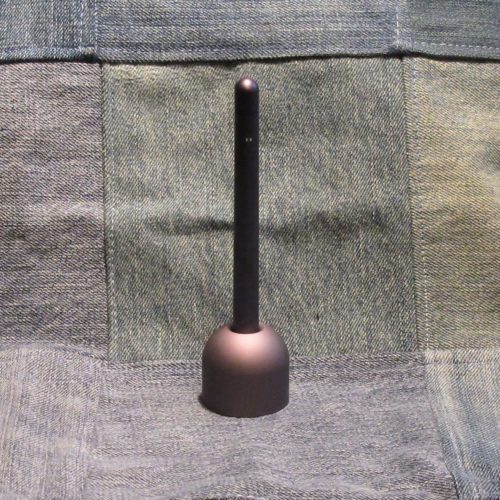 The Stone retails for $24.99 and is a good companion to any Squire.
Baron Fig provided me with the goods free of charge for the purposes of the review. I think I gave it a fair shake and a bit of good use. They didn't influence my opinions and the content of this review is my own.