The first review I saw for the Doms X1 pencil was on Leadfast after which, Michael was kind enough to send me one in a trade package. I've been hooked from the moment I saw the Leadfast review- royal blue and silver paint with slick silver foil imprint? Yes, please.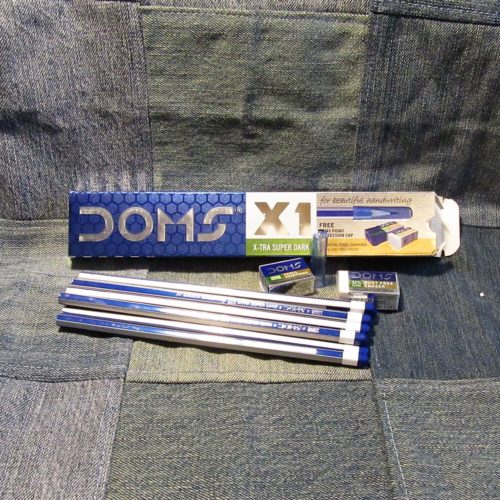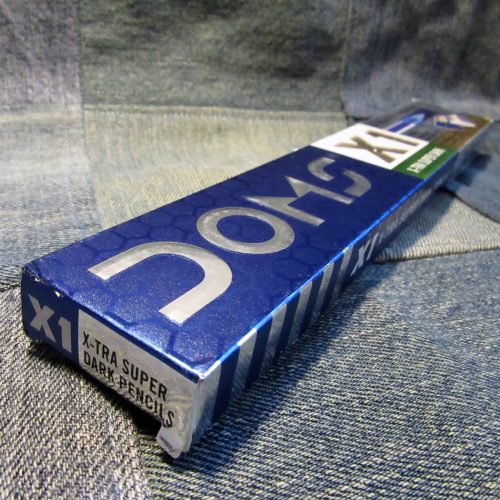 The X1 reminds me of a higher end Staedtler Rally- the paint is thick and glossy and on my package of 10, evenly applied. The blue is bright and on every other hex with silver paint between. The imprint is silver foil and white and applied on the blue sides. It's clearly a pencil made for school kids as there is a spot to write your name. Fancy. The UPC is in the center but closer to the business end and printed in white.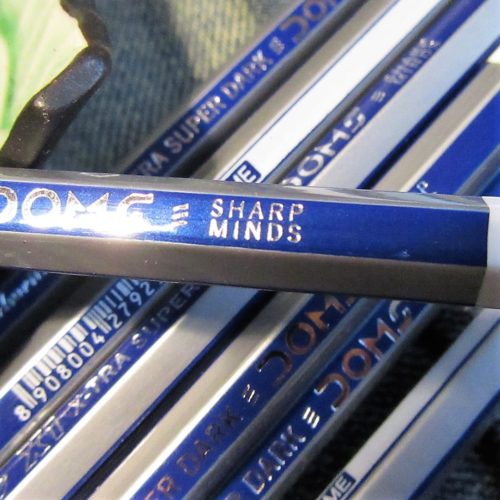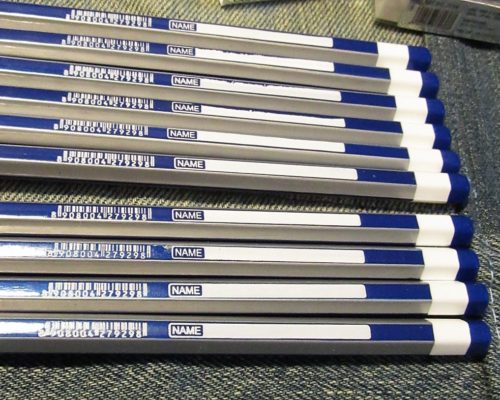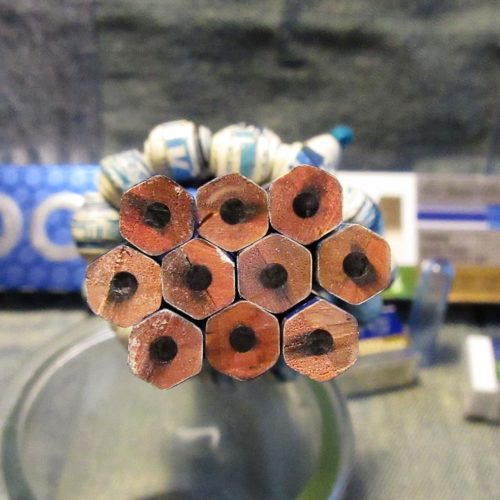 My package arrived with 10 pencils, a matching translucent blue sharpener, and point protector. The wood appears to be popular or bass. It is definitely not cedar. It's straight grained and sharpens with ease. Inside the thick lacquer and wood is a thick core. Most of my 10-pack was well centered, though a few were off but not by enough to cause issues with sharpening. The core itself is described as black and it is, it lays down a dark line. It's smooth and lacks even occasional bits of grit. The core is softer than most HB pencils and I'd describe it as close to a B than HB or 2B. It sits right in a happy spot for point retention and darkness. It is also quite suitable for sketching. The lead is capable of quite a range of tone and value- from a nice light grey to a deep dark. Because it is smooth the graphite lays down effortlessly. I have quite enjoyed it for sketching a few portraits here and there.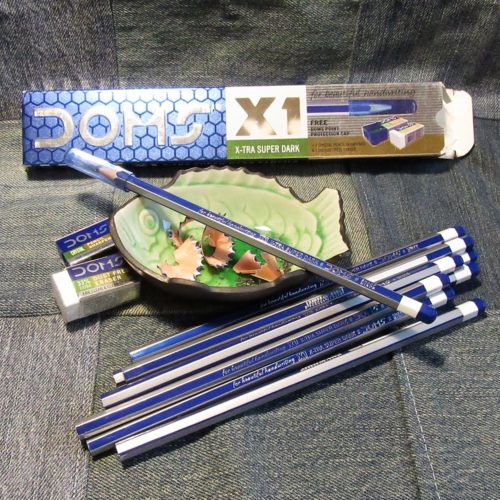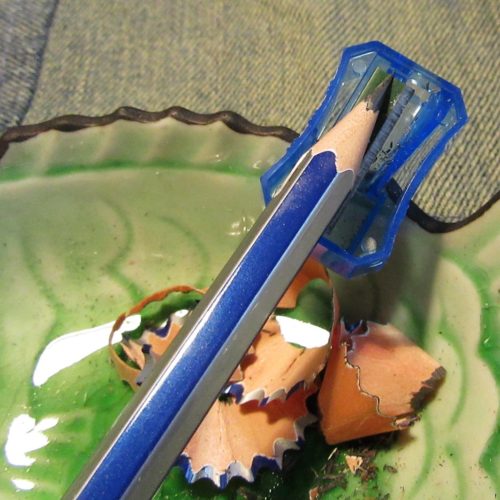 Overall the X1 is a jaunty little pencil that can be used for many uses. Its blue and silver stripes are cheerful. The thickly applied lacquer makes the pencils appear more expensive than they are and the end dip is precisely done. The thick core sharpens well in a Pollux, Masterpiece or Classroom Friendly. You can sketch or write with its smooth dark graphite. These are well worth the wait when you order them from India.
Most links are affiliate links and I get a few pennies should you chose to make a purchase following my links. It's not a lot but it does help me to fund the hosting for the blog and buy new things to test and review. I bought the goods in this review with my own cash money and no one influenced my review.