It's been a while since I've reviewed the core of the Archer pencils. In the last few iterations of the pencil, I've felt decidedly meh on the core. Viarco, the company that crafts the Archer for BF seems to have a great deal of QC issues resulting in shattered cores, grit, and other issues with the pencils. The last batch the Number 2 was quite nice and I loved the eye-popping color scheme.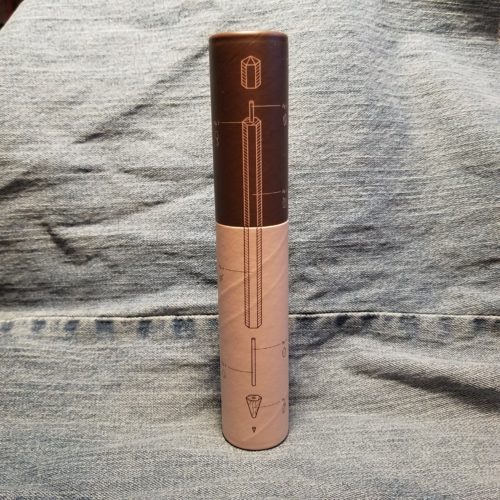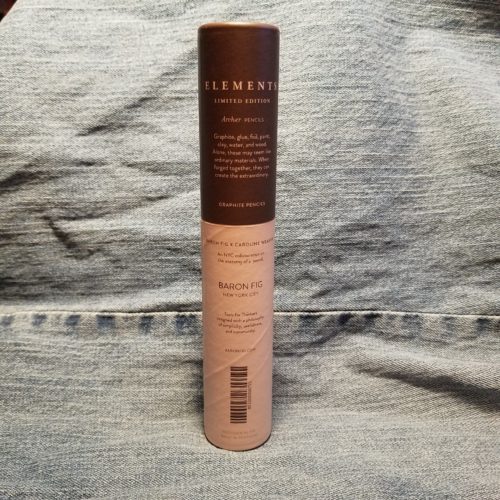 Elements is a different beast. This design could not be more different than the previous. The colors are muted pale shell pink and a sedate warm gray. The satin finish is lovely, though I think a full matte would have worked better with this sedate color palette. The wavered line between the gray and pink is lovely but doesn't seem to match the general perfectionist aesthetic of BF. It feels like an inattention to detail rather than an intentional allowance in the process of dipping these pencils.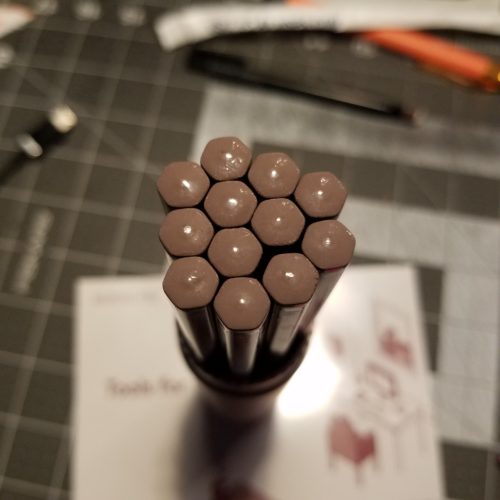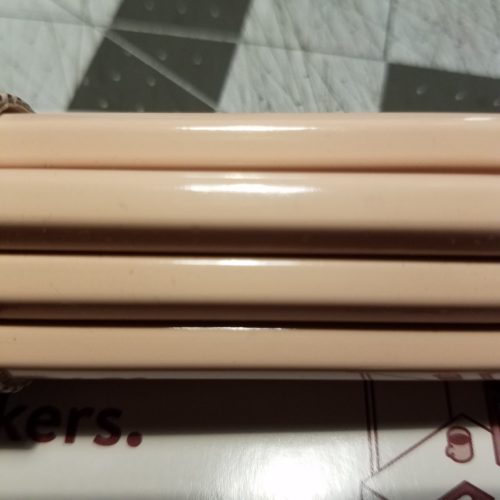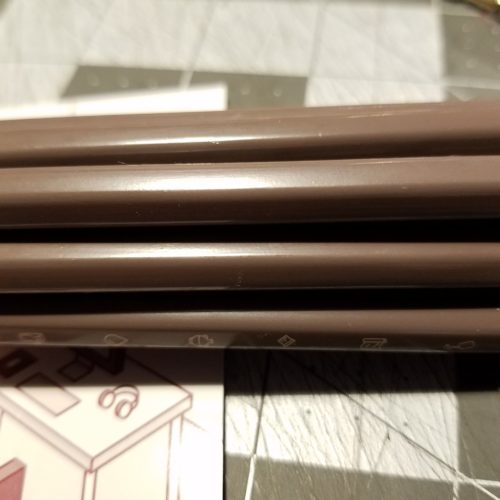 The tiny icons representing the various elements of a pencil hearken back to alchemy along with the design on the box that dissects a pencil into its various parts. I love the image on the package and the various lines and icons labeling the parts. The only icon that doesn't make any sense for this pencil, is the icon for foil. There isn't any foil on this pencil, so why have an icon for it?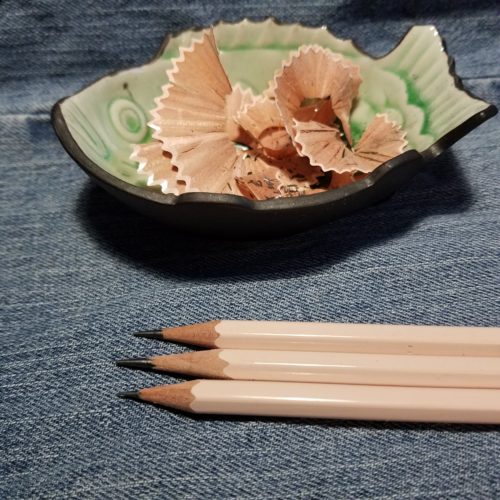 The wood is cedar and smells stunning upon sharpening. It sharpens well with every sharpener I've used- Pollux, Bullet, Masterpiece and the ever chewy, Classroom Friendly. It held a point moderately well on most paper, including the Strategist card pictured in my images. I've used them in my pocket notebooks, cheap paper at work, and in a Confidant. Thus far the grippy grittiness I associate with Viarco pencils is more even and I have yet to feel like I'm cutting into the paper as I write.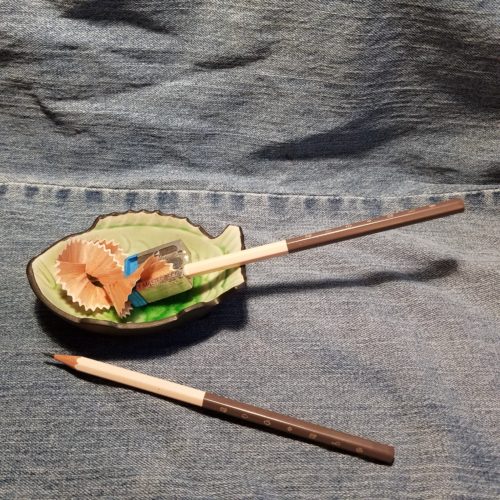 Overall, this design looks lovely but has a few oddities. Like that icon for non-existent foil and the choice to use a wavy hand dipped a line in the middle of a tight design.  If you want a sedate pencil with grippy graphite this is a good choice. It doesn't quite glide over a page but grabs the paper. It seems as if Viarco has gotten, at least with my package, some of their QC issues under control. These pencils will not be for everyone, particularly if you like silky smooth graphite or eye-popping color, look elsewhere.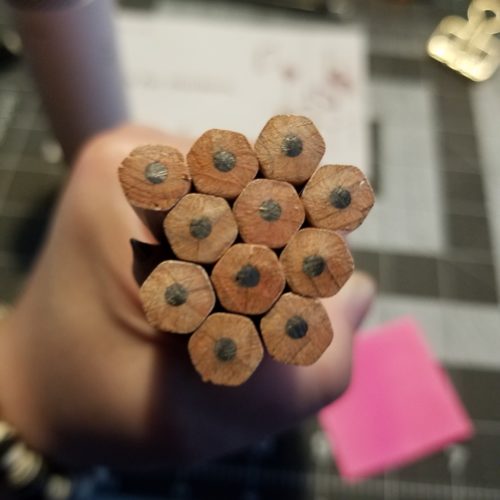 Baron Fig provided me with the goods free of charge for the purposes of the review. I think I gave it a fair shake and a bit of good use. They didn't influence my opinions and the content of this review is my own.