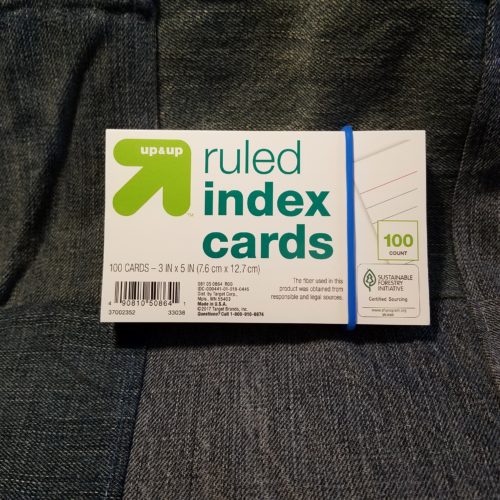 At a glance:
100 cards
Thin flimsy stock
Rough texture
Pale, thin ruling
49 cents during back to school
These index cards are difficult to call cards as they are made of the thinnest cardstock I've ever handled, you can almost see through them. They are floppy but crisp. They are a strange feeling. The texture is rough, similar under my fingers to construction paper, but not as pulpy. They are difficult to describe.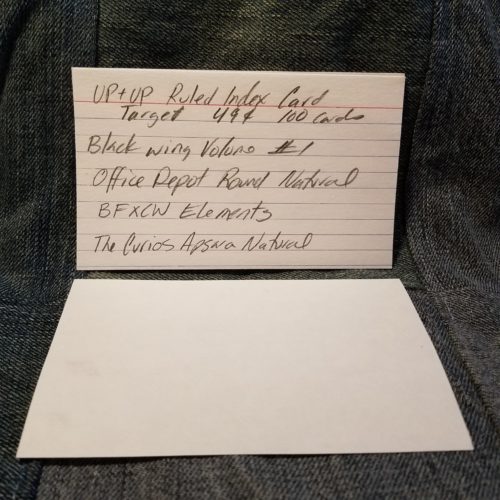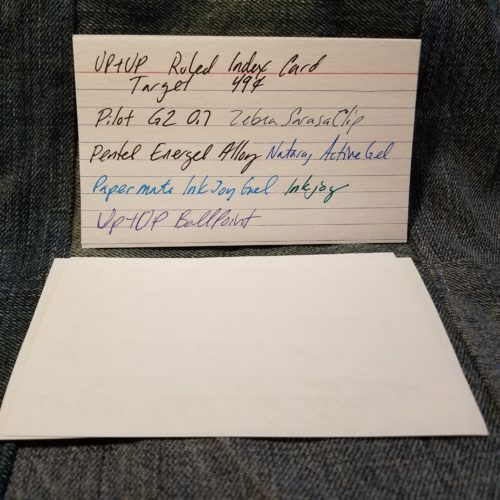 Despite the thin rough feel, these cards respond well to everything I"ve used on them. Fountain pens feel great and ink POPS off the bright white card. Inks with sheen show an awesome amount of sheen and glitter ists right on the surface having a brilliant gleam. Gel inks glide over the surface and pencil feels great too.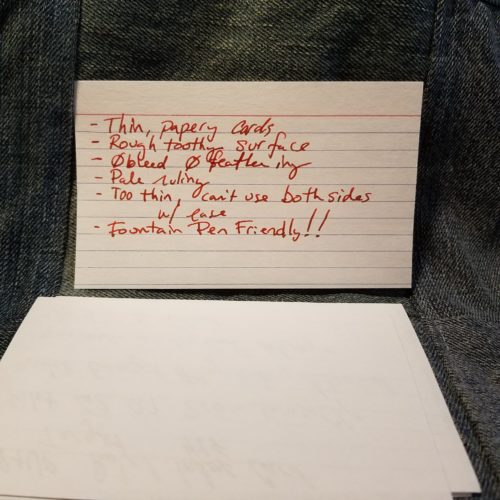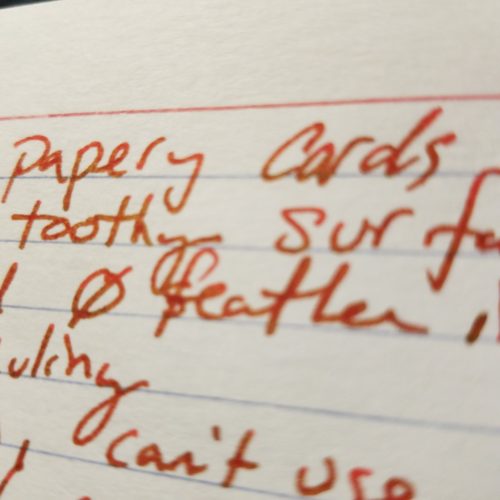 The cards are a bit toothy for pencil but didn't seem to chew up my softer pencils in use. If you need a card for your Baron Fig Archers they felt like butter on these cards.

Overall if you are looking for a card that doesn't soak up your ink like blotter paper, this is a good choice. I had no bleed through but they were thin enough that using both sides might be questionable. At 49 cents and fountain pen friendliness, these are a good deal.