I'll get this part of the reviw out of the way- the Wander journal is a Confidant with a few tweaks that make it even more lovely. The base the Wander is built off of has lovely paper, a great binding, and sturdy covers. The book's Smythe stitching lays flat on a table for easy writing. In short if you are going to make a specialty use journal, the Confidant is a perfect base to begin with.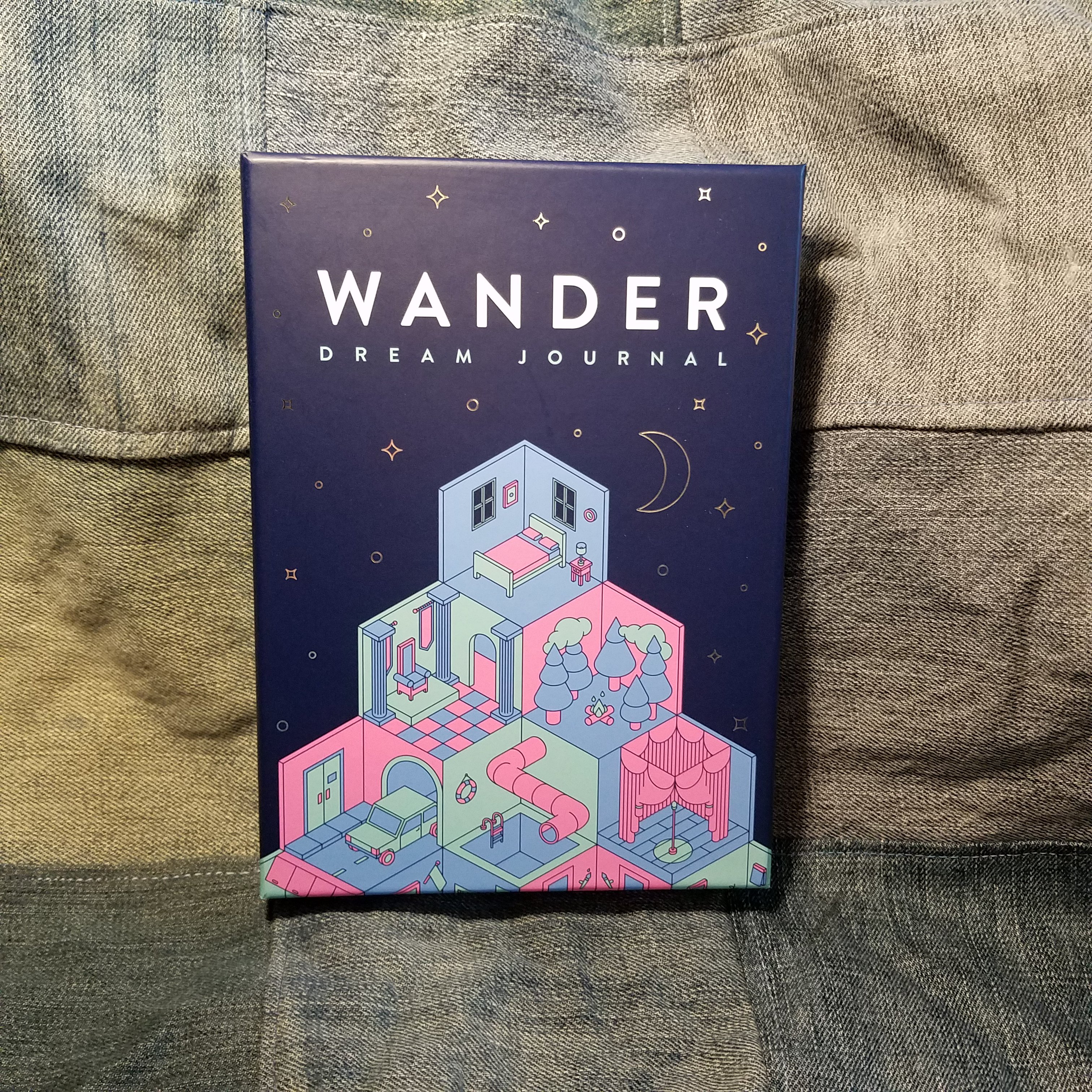 Baron Fig seems to have added a decent amount of length to their page marker ribbons which, makes them useable! I can grasp the ribbon and open the book with it. Lovely.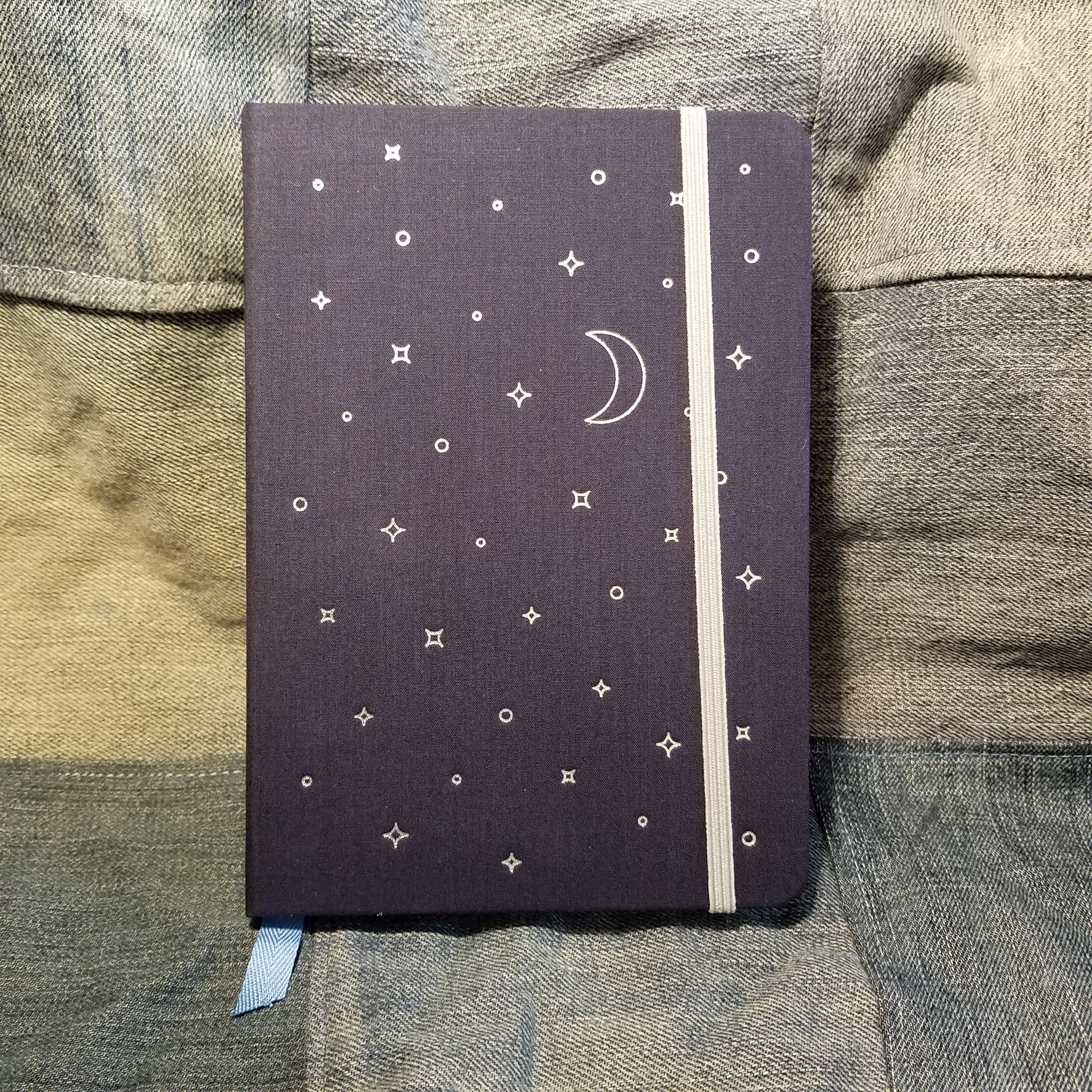 The exterior of this book is gorgeous. Deep midnight blue is accented with debossed silver foil stars and a moon. The fabric itself has a glint and glimmer of silver woven into the fabric. The combination of debossing and hint of glitter is lovely. The debossed stars and moon are wonderfully tactile under my fingers. NOt only is the texture of the fabric a tactile feel in hand but the feel of the stars is great too. I've said this before (re: Raspberryhoney) but the debossed Confidants are pettable. The color combination of the midnight blue cover, the deeply shaded end sheets and additional midnight blue pages plus the dusty blue ribbon is beautiful.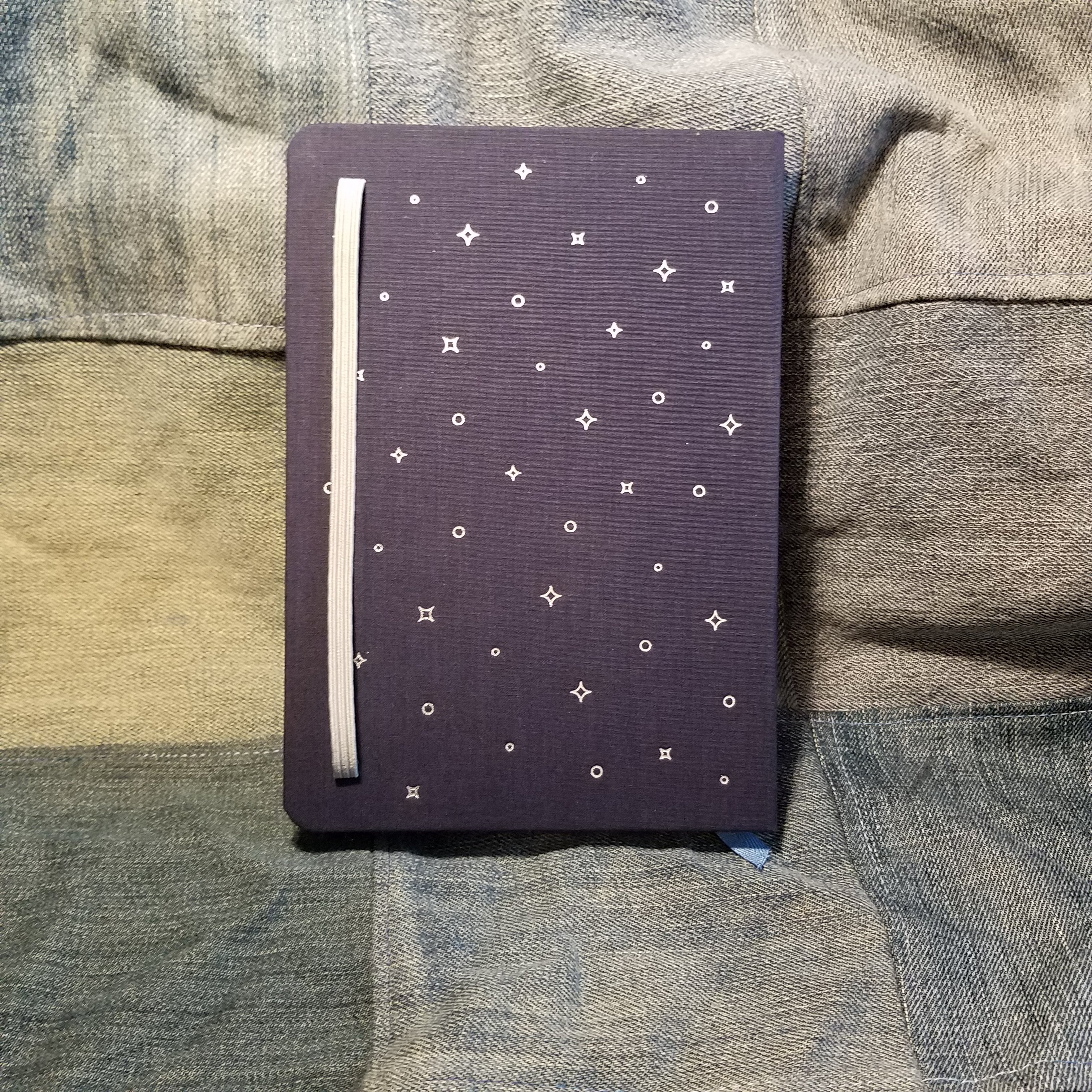 I forgot to mention this Confidant has one new feature that I love- a silvery gray elastic to hold the whole thing shut. Hells yeah! My elastic feels snug and silky soft in hand. It feels pretty sturdy in hand. I hope Baron Fig considers adding this as a regular feature for their Confidants.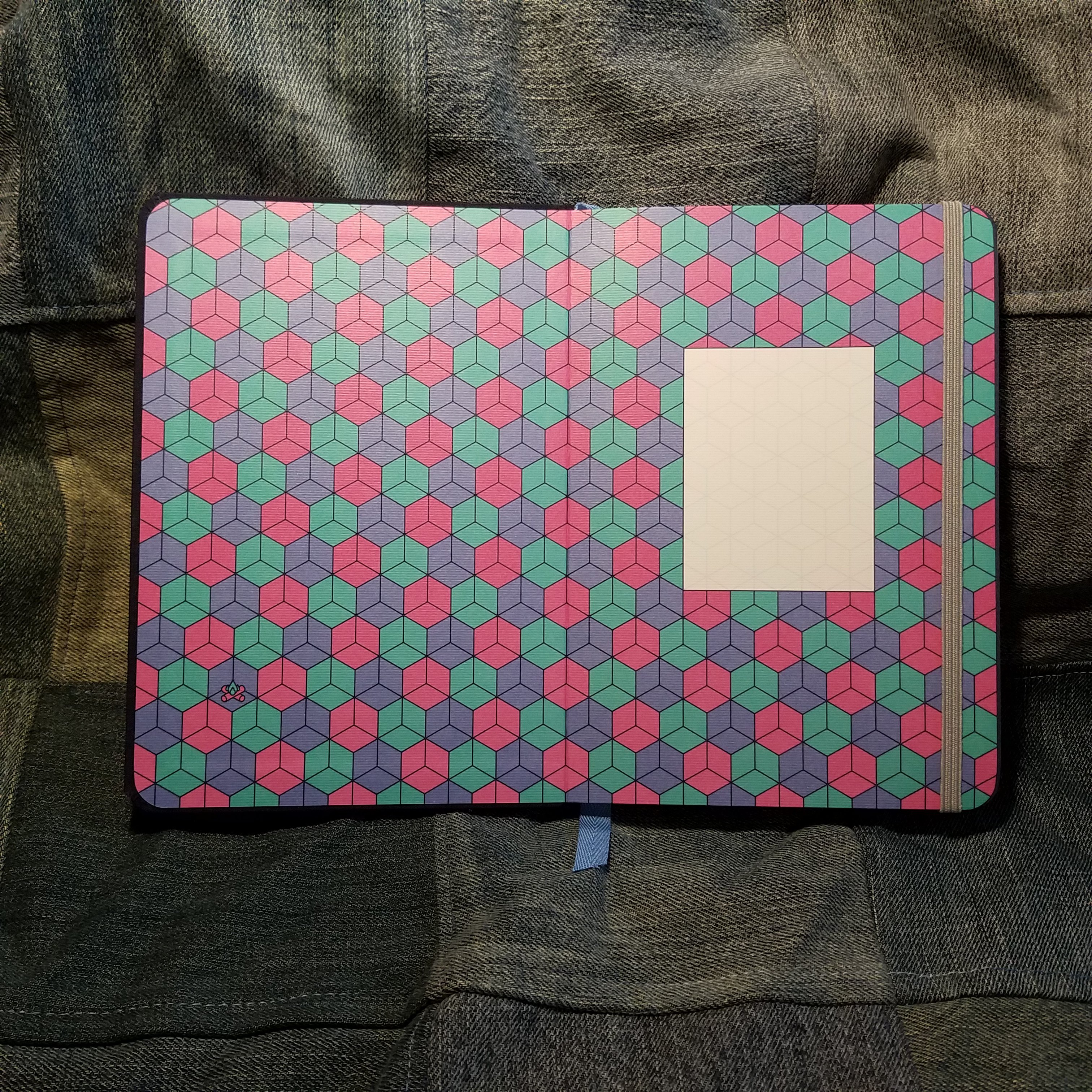 What really sets the Wander apart from other Confidants is the specialty interior. At the edge of each page are tools to quickly record emotions, quality, viewpoint, etc about the dream. The journal is set up so that you record each dream on 2 pages, or what we in the journaling world call, "spreads." Each spread consists of a "recall" or lined page where you record the dream, the right hand page is divided into two sections- visualize or a blank section where you can draw or doodle and finally a dotted line section called interpret.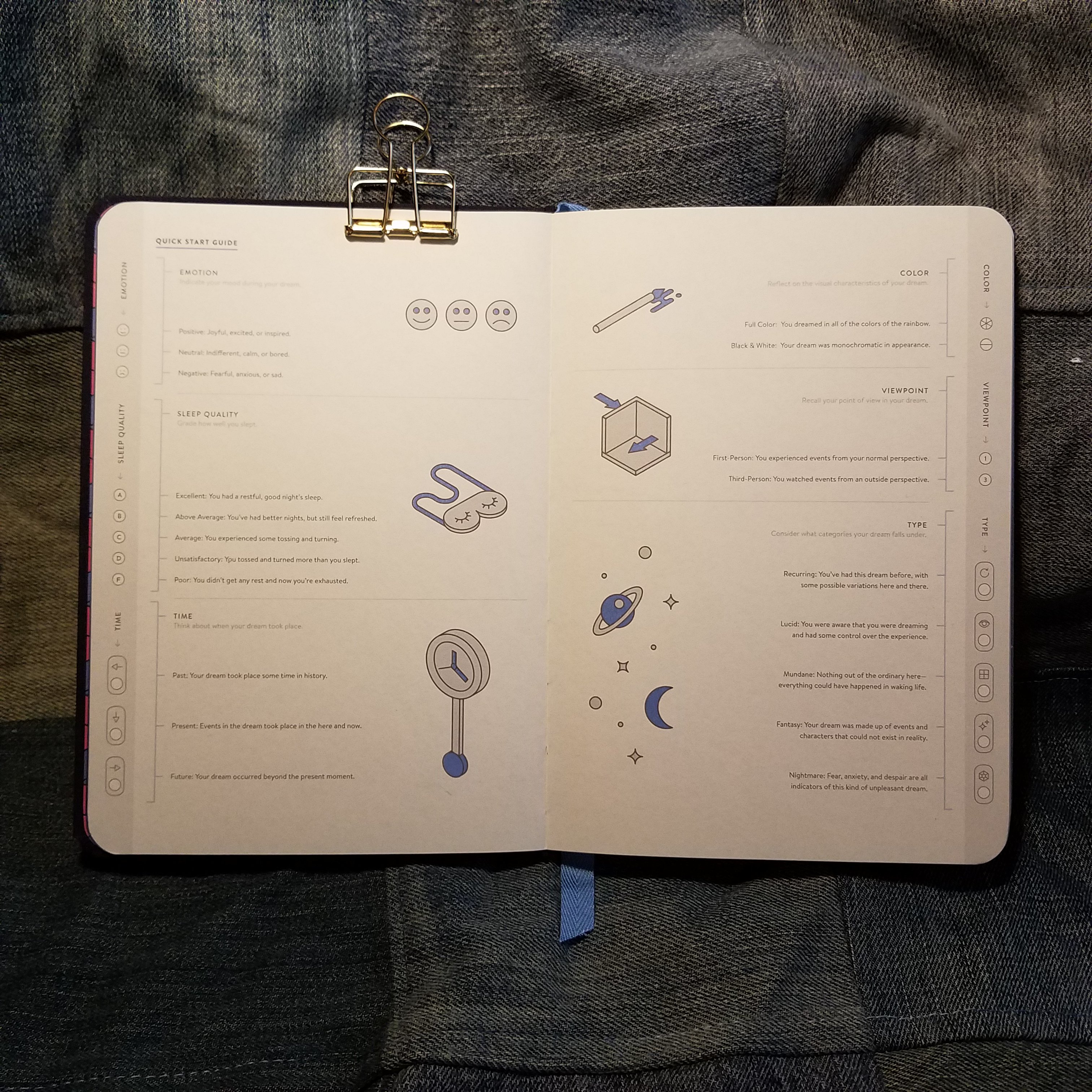 If you are someone who dreams this is likely to be a great journal for recording your dreams. Even if you don't dream this could be a useful journal for just examining the events of your day, or one particular event. this would be a great journal to use for examining cognitive distortions.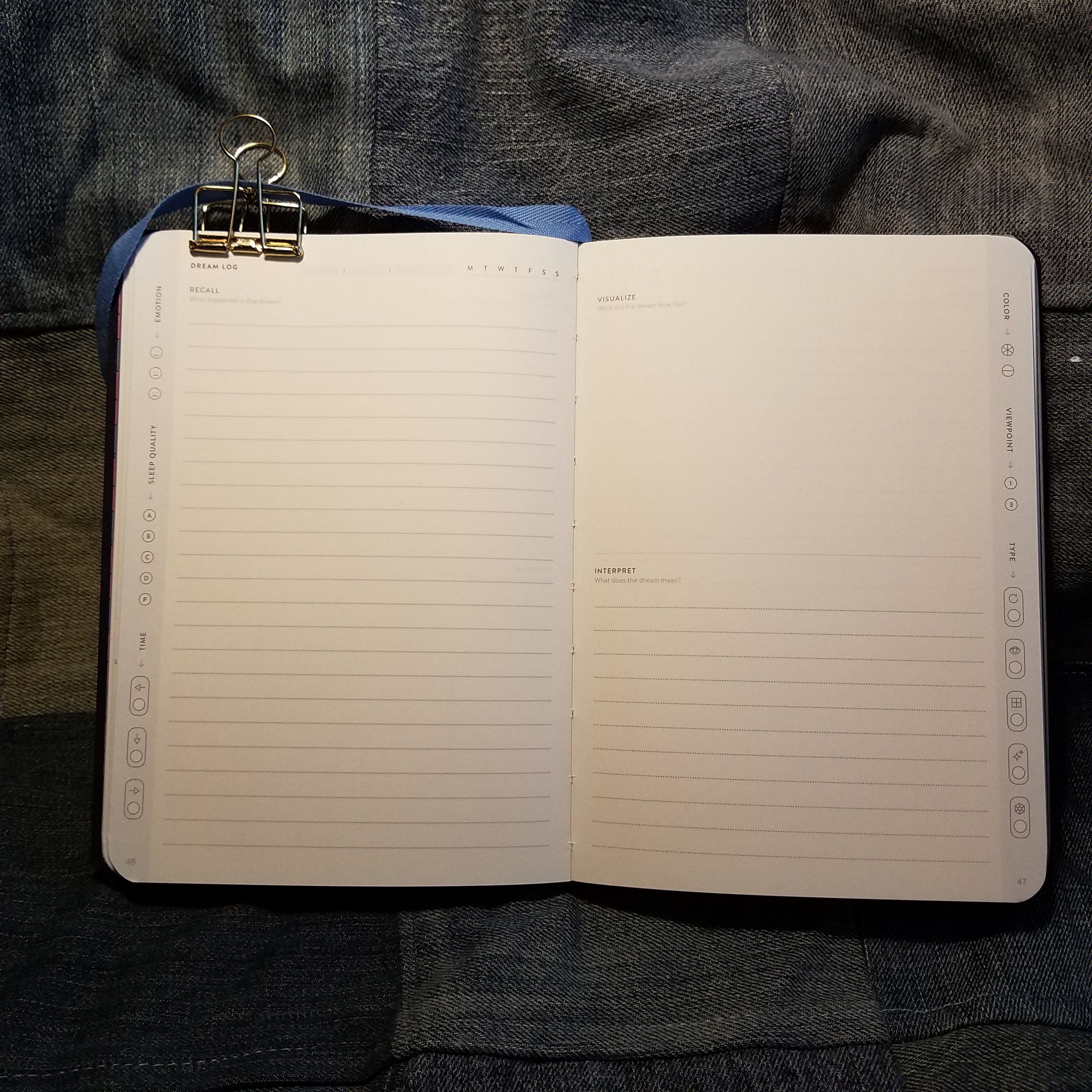 Overall, this is a gorgeous journal with a very specific end use. I see it as going down in BF history as a bit of genius despite it probably not being a best seller. Though, if you have a friend who analyzes their dreams this would be a perfect gift. This is another thing BF does well- each of their journals arrives in a perfect gift box, which makes them easy to gift wrap.