There is no legal reason to not use any color of ink, but it's a well worn bit of professional etiquette that blue and black inks are considered professional. A former boss at my DayJob insisted on us using black ink for everything. She attempted to tell us that it was for legal reasons, then it was because it's professional. Finally, she insisted on black ink because blue does not photocopy well. Some blue inks do not photocopy well and if I'm going to use blue ink then I need to know which inks copy well.

I'm going to start this little experiment with the following caveat- I know some of the blue inks I've been using at work do not copy well on the small Canon copier we use for fast small batches of copies. We've nicknamed this copier "Big Bertha." Why? I'm less likely to kick uit if it has a name. Well that's not WHY but it's a good reason. I've included these blues in this experiment for many reasons. Thus far I've written with 16 different inks and with one refill style twice, when it is new and once when it starts to skip. Most of these inks are gel, ballpoint, or rollerball. I have one fountain pen inked with blue, and that is included. I do not use a lot of blue inks in my fountain pens, but find myself adding more as I need to have a rotation of "professional" inks.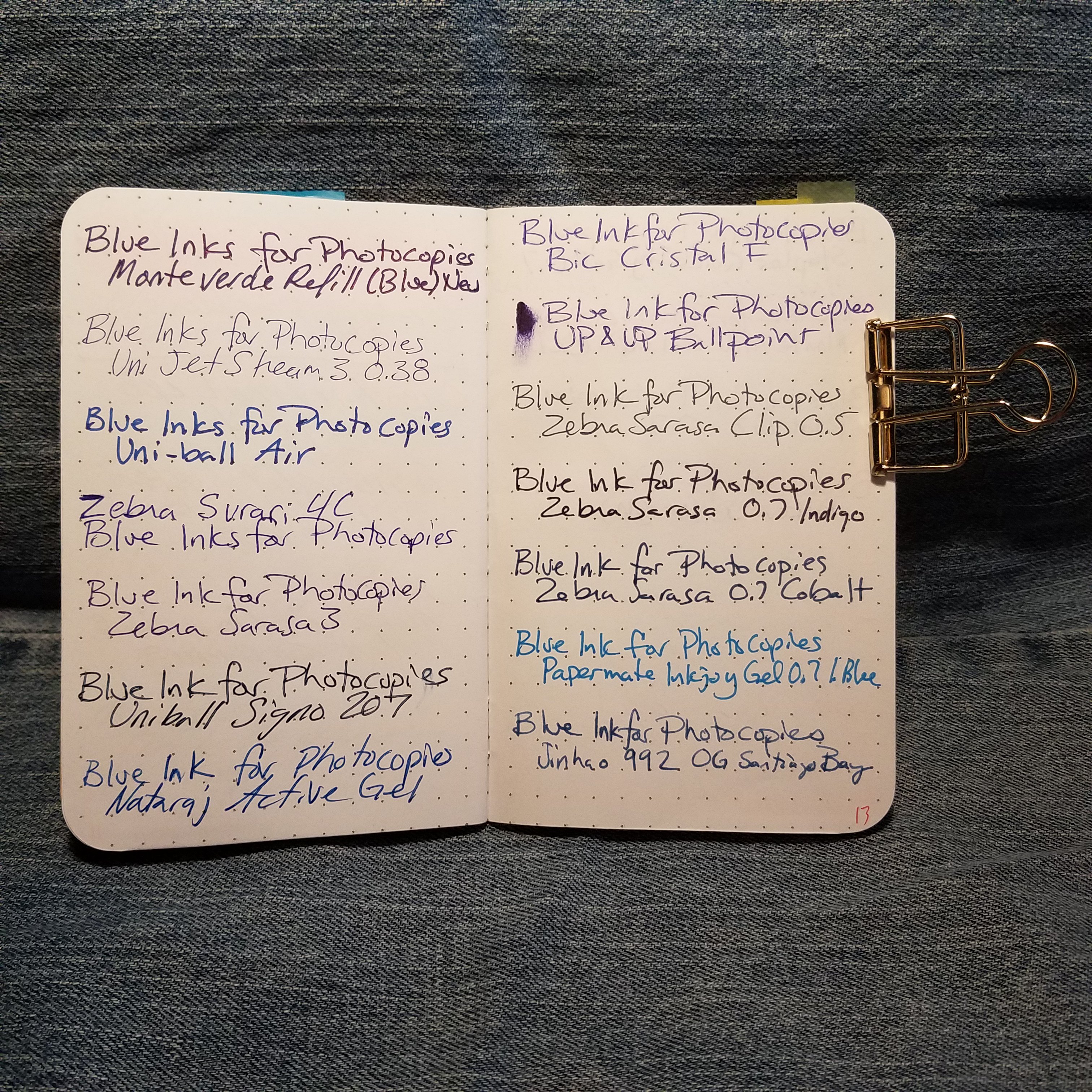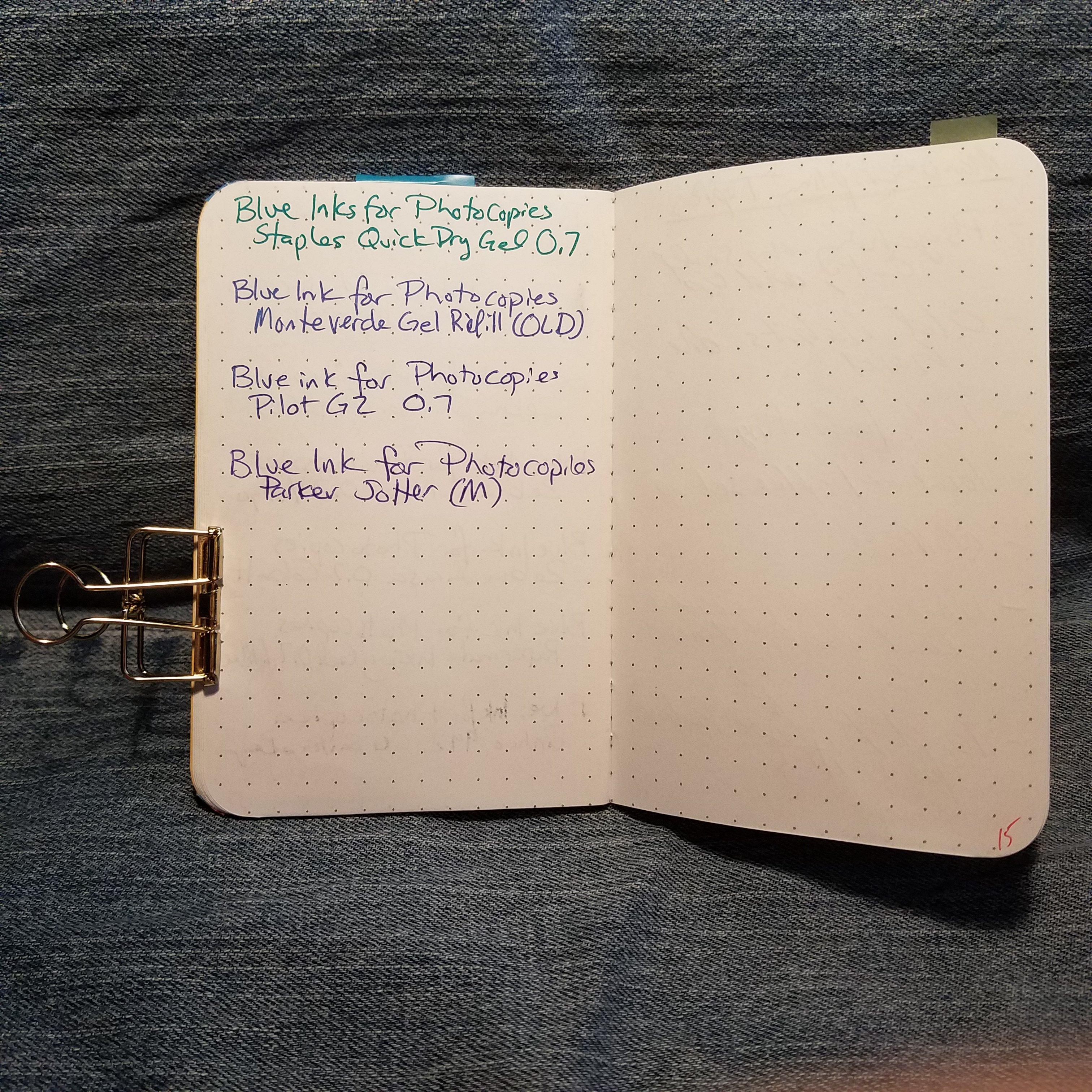 Experiment- test these pages in my pocket notebook on Bertha as well as the high volume machine on the other side of the building. Bertha tends to make worse prints while the high volume machine does much better. I'd also like to test it on the fax, but then I'd have to write everything out again on a flat sheet of paper. Oh well, next time. Each pen and ink will have the following phrase, "Blue inks for photocopies" followed by the name of the pen, color and size if known.

Results:

The copier used makes a huge difference in the quality of how blue inks photocopy. Big Bertha (Small canon copier) doesn't do a good job at picking up the blue inks, many of the lighter shades barely show up. With the larger Xerox WorkStation most of the blue inks copied perfectly well. Only the lightest of the blue shades were pale in the copies made on the large Xerox machine.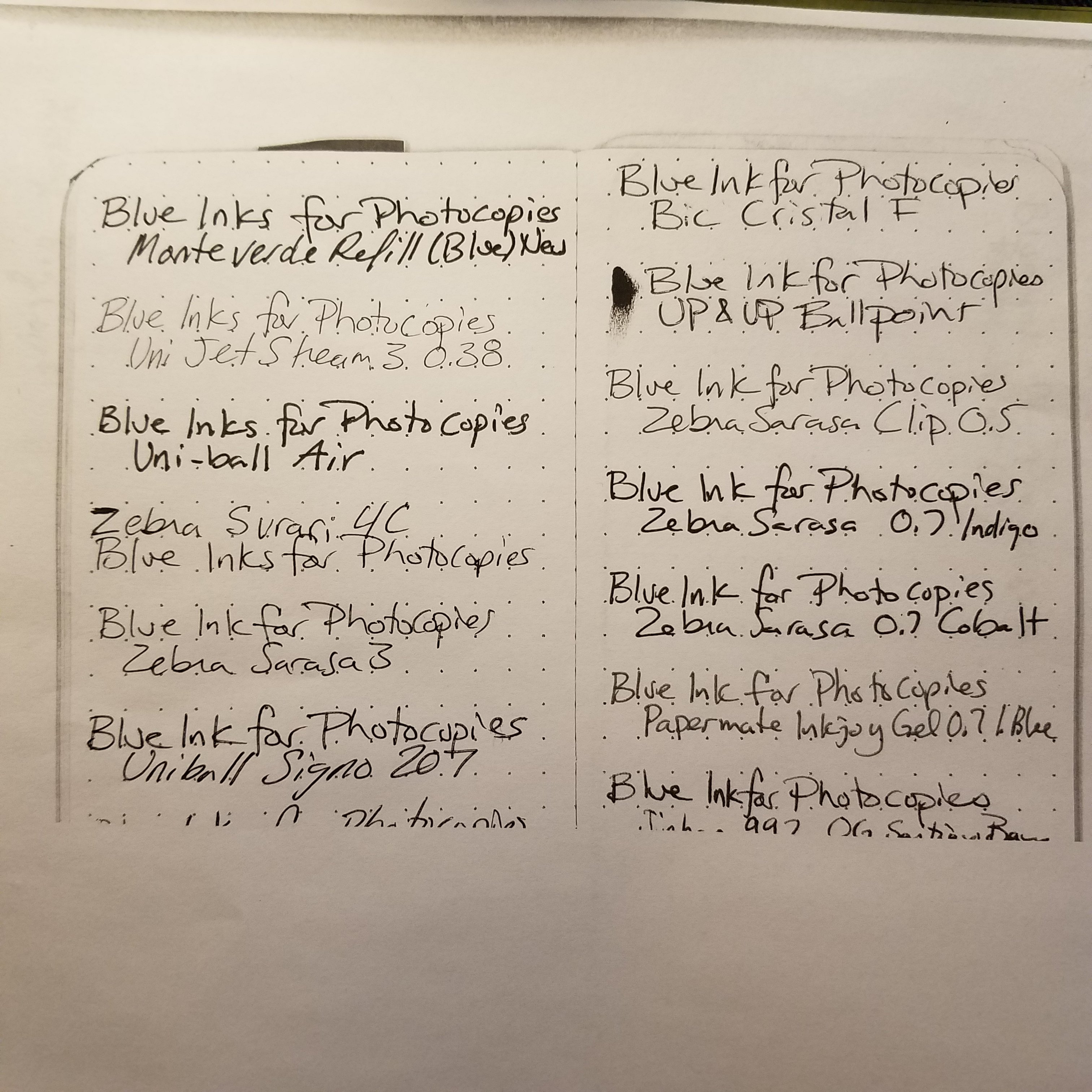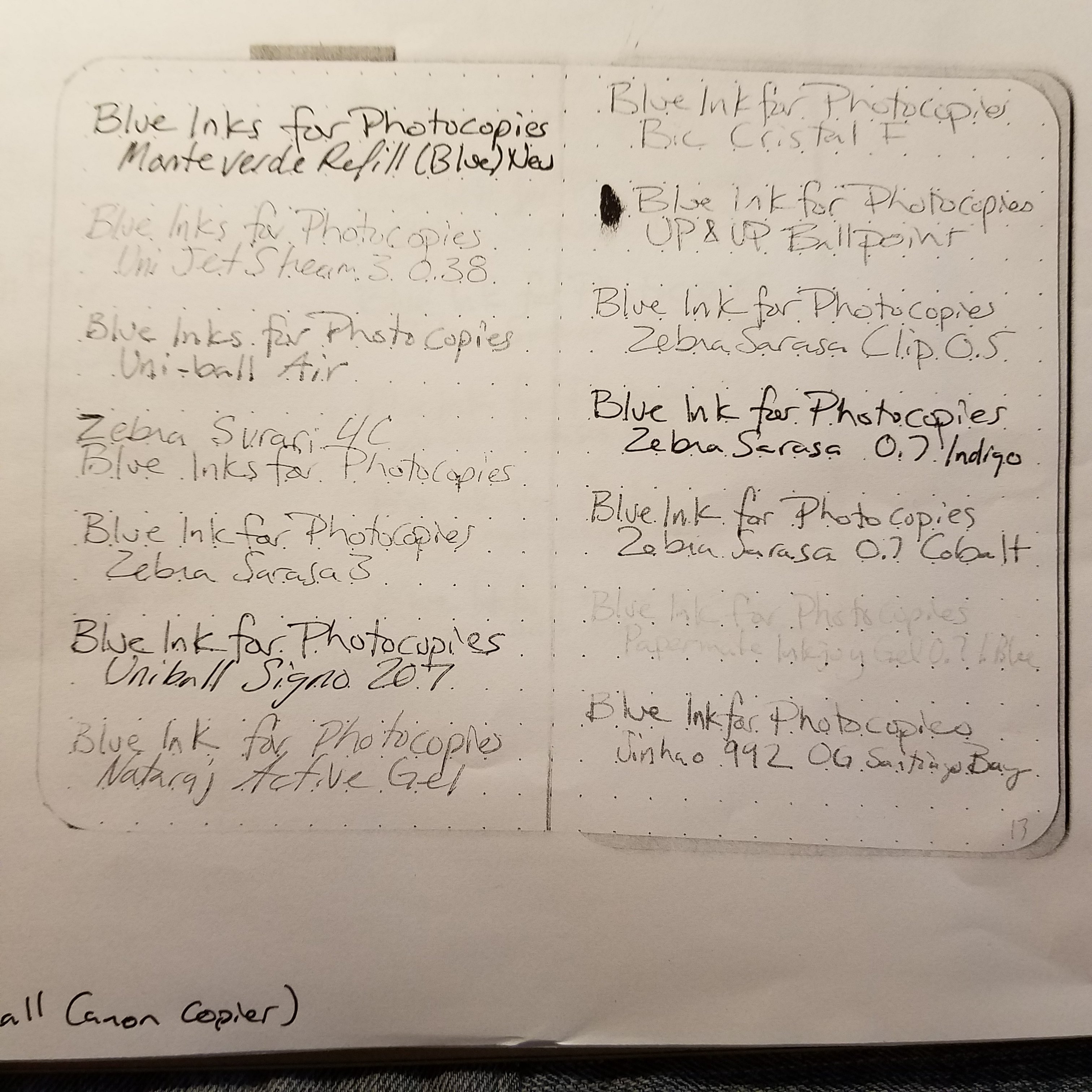 The pens I would use for guaranteed copy success no matter the copier would be:
A fresh Monteverde blue refill with a medium tip
Zebra Sarasa medium in indigo
Uniball Signo 207 BLX in blue black
Papermate Inkjoy in Slate Blue or Blue
Medium tips seem to copy better than fine or extra fine even with the better copier. The line form the EF and F tips were fair with the better copier but not exceptional. Sadly for photocopy clarity, a medium point is needed.