I'm a big fan of the Sakura Foam eraser. I've been a fan of it for a long time. When I make an order from JetPens, I add a few onto my order. I use them in trades, swaps, and often give them away.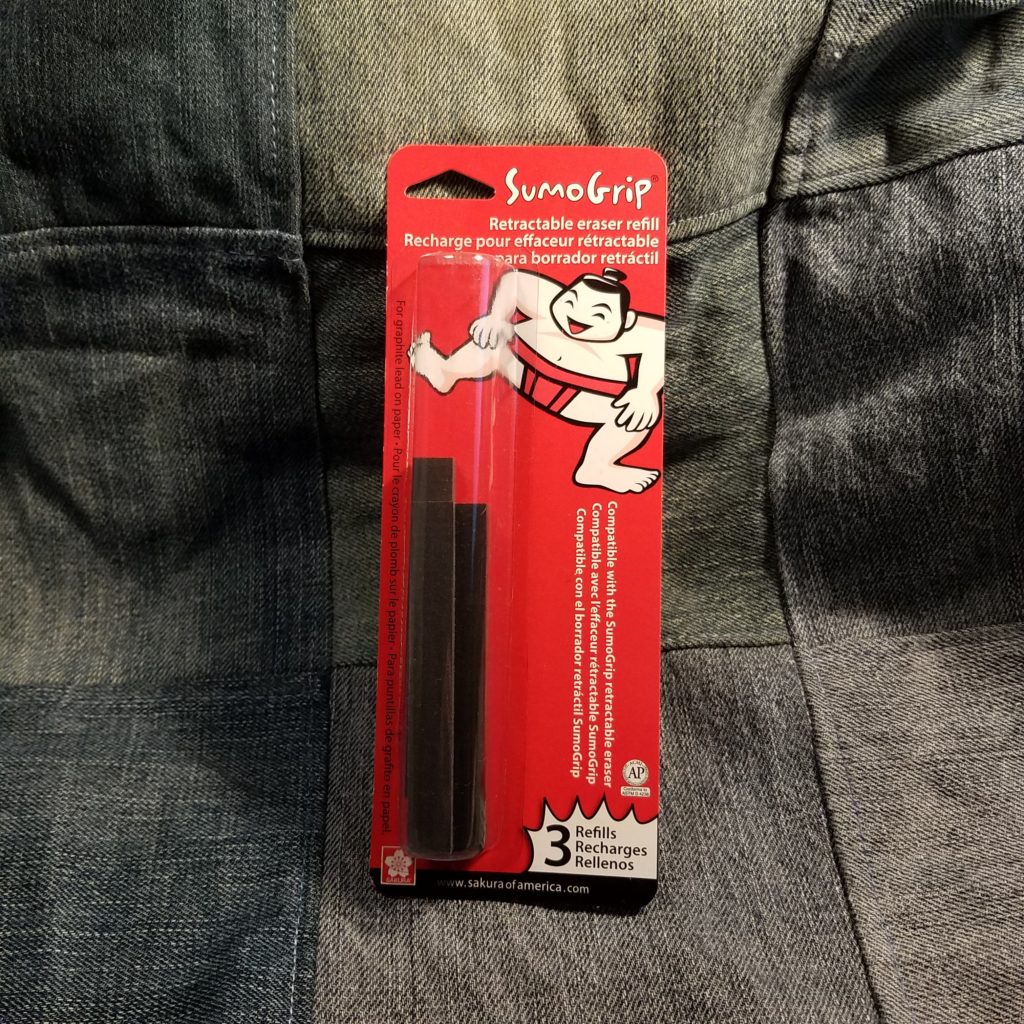 When I was at my local Artist and Craftsman I picked up a Sumo Grip retractable. They are quite affordable chunky click style erasers. The Sumo Grip is offered in a variety of sizes, all of them large. This is by design. I was able to chat with Peter from Sakura of America who filled me in on some of the design choices around the Sumo Grip. Sakura has a line of mechanical pencils designed for kids that have a sturdy chunky style the company chose to call them Sumo Grip after the sport of Sumo Wrestling. The image of the sumo wrestler was purposefully chosen to match the style of the pencils, and now erasers.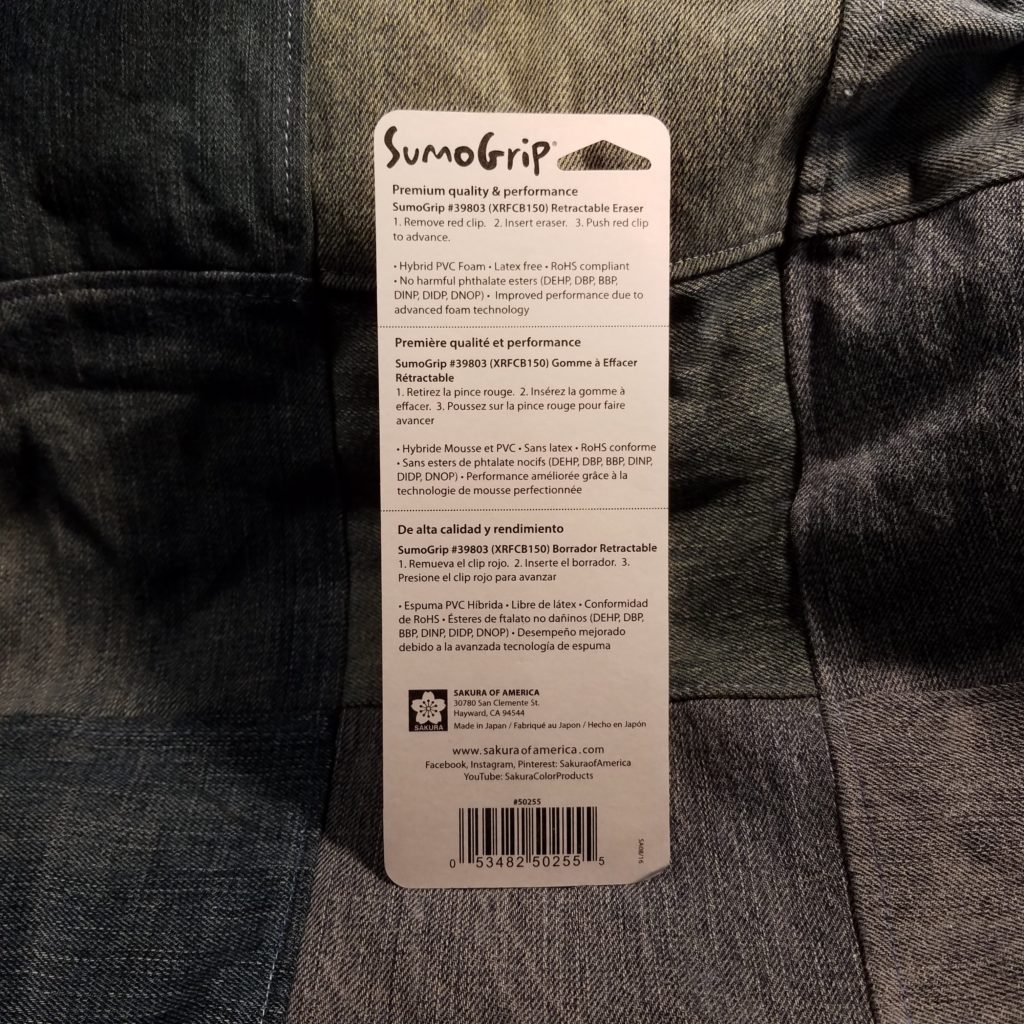 Coming back to the eraser itself, Sakura created the sticky non-smudging technology by combining the tech behind the Mr. Clean Magic Eraser and a standard white plastic (PVC) eraser. The result is a soft sticky eraser that wraps around graphite (and other materials) and trapping the graphite in the sticky eraser without harming the fibers of your page. Which is one of the reasons I LOVE the Sakura foam, it takes less effort to clean graphite off the page and the erasers don't burnish the fibers of the page down like so many other erasers styles. (Lookin' at you Mars Plastic.)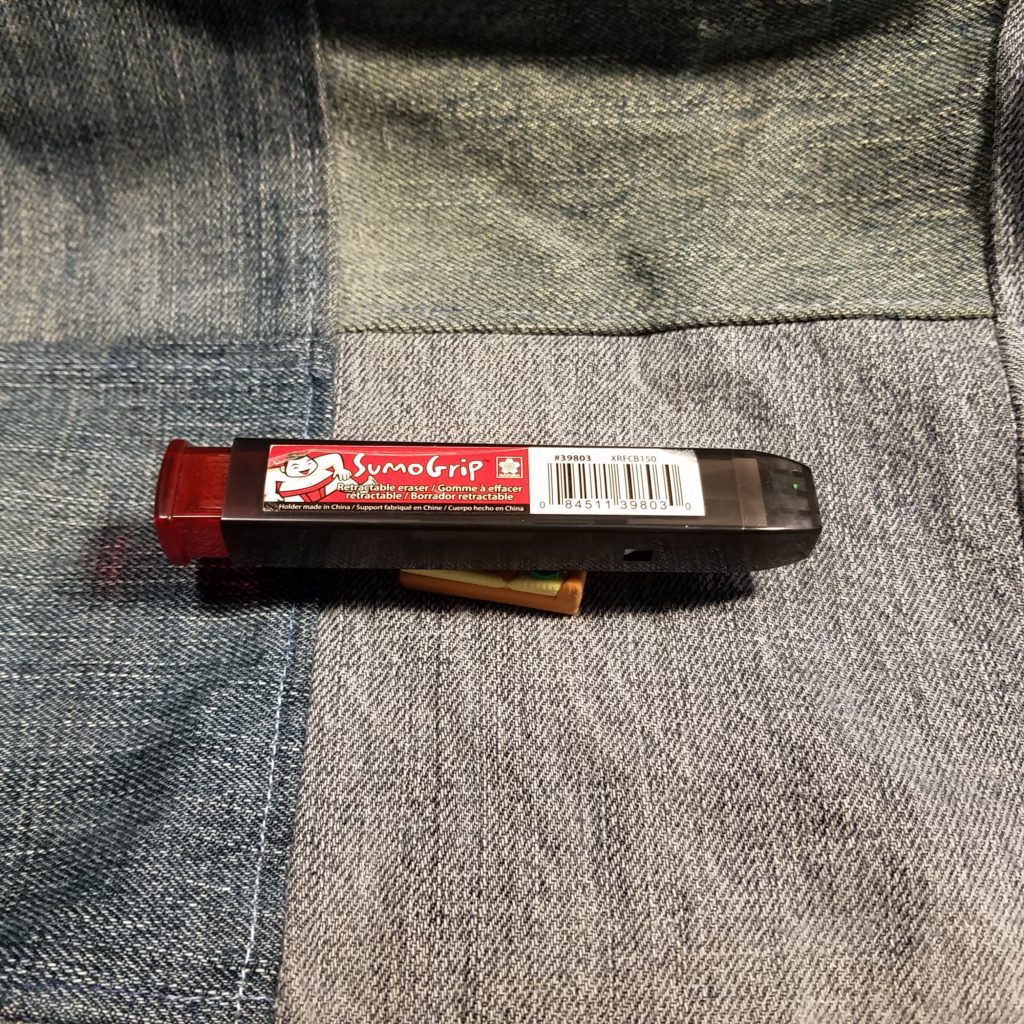 Sakura then upped the ante by removing philates from the PVC and making the eraser nontoxic. As someone who often uses her erasers as fidgets, I can appreciate this. Also, it makes me feel a lot more comfortable about giving a fat Sumo Grip to my nephew.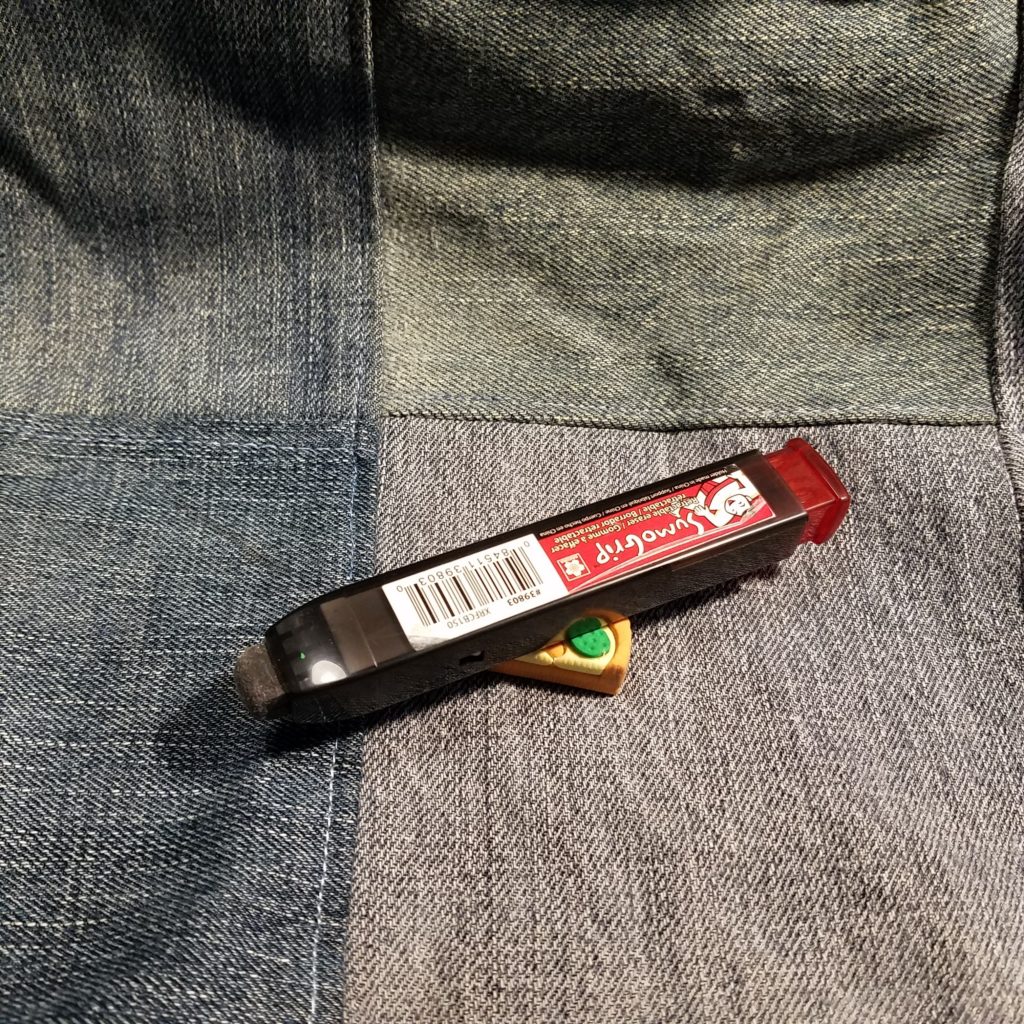 Bringing all this back to the Sumo Grip Retractable. I love this as much as I like the Sakura Foam, or Arch- it's the same eraser but colored black. My inner angsty emo kid loves black stationery items. The chunky black click mechanism means that when I carry this around in my pocket it doesn't get worn away via movement. The nock ejects 3mm of the eraser at a time. The chunky body is comfortable and feels great in use.

I'm as much a fan of this eraser as I am the original Sakura Foam. Every person who uses pencils or makes art should get some version of the Sakura Foam- I just happen to really love the fat chunky black Sumo Grip a whole lot.

I've read a review or two where folks express, concern, over the logo. Just as an FYI Sakura is a Japanese company that is based out of Osaka, Japan. Design choices are made by the company and with pride over their heritage which includes Sumo Wrestling.