This notebook pops up in every search I've made for dot grid notebooks and journals. At $9.95 it fits my criteria for cheap. Like many of the Amazon selling brands you can find that certain colors are less expensive than others, the chrome yellow was $9.95 though other colors are slightly more expensive. This brand has a deal where you can buy a 3-pack of these notebooks for $22.99. Which is a pretty darn good deal.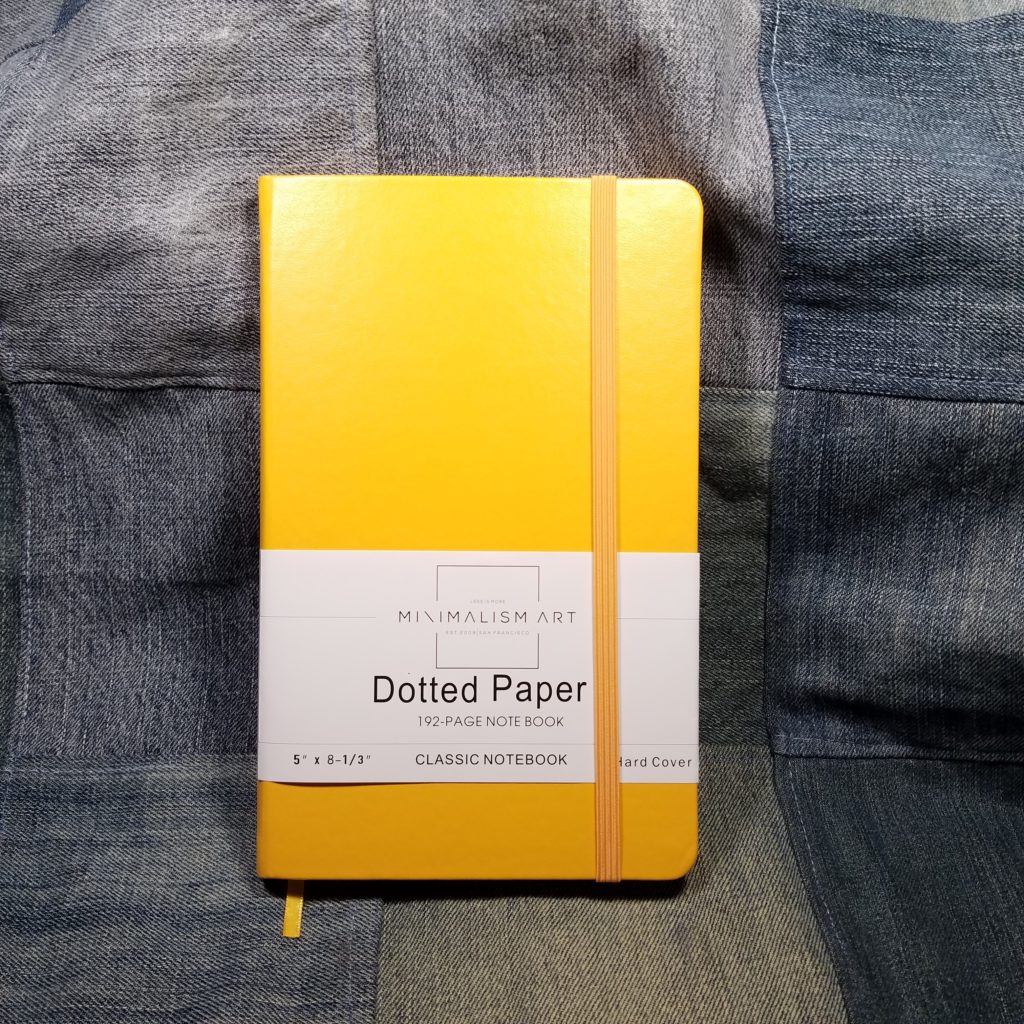 This notebook features all the bells and whistles you might associate with a classic journal- elastic, ribbon page marker, and a pocket in the back. These are all well done with the elastic being just the right size so that you can close the regular manner, use it as a bookmark, or use the Bullet Journal elastic trick (link Carroll video.) The pocket is gusseted with white satin and paper. The ribbon is generously long and heat sealed. All of this is done perfectly in my book.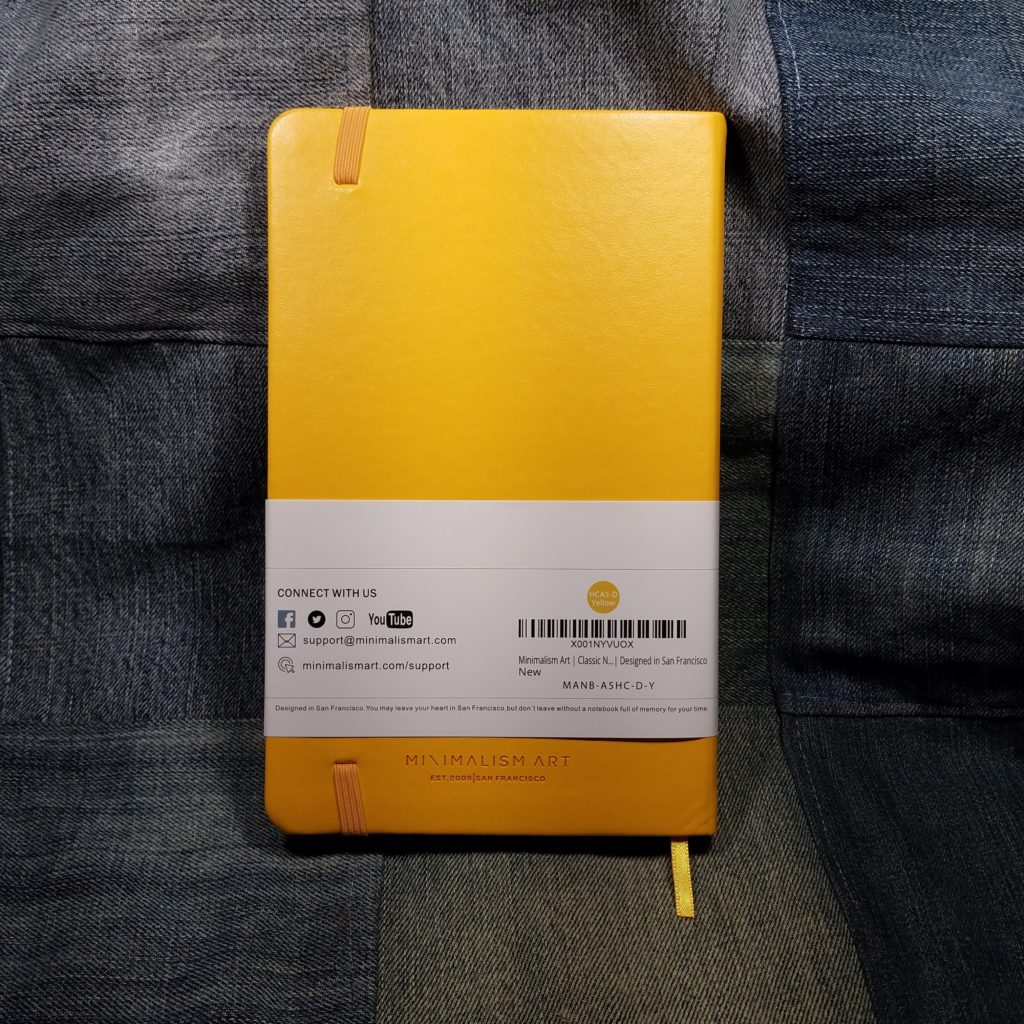 The size of this notebook is narrow A5 or Moleskine A5. That is to say 5×8.3 inches.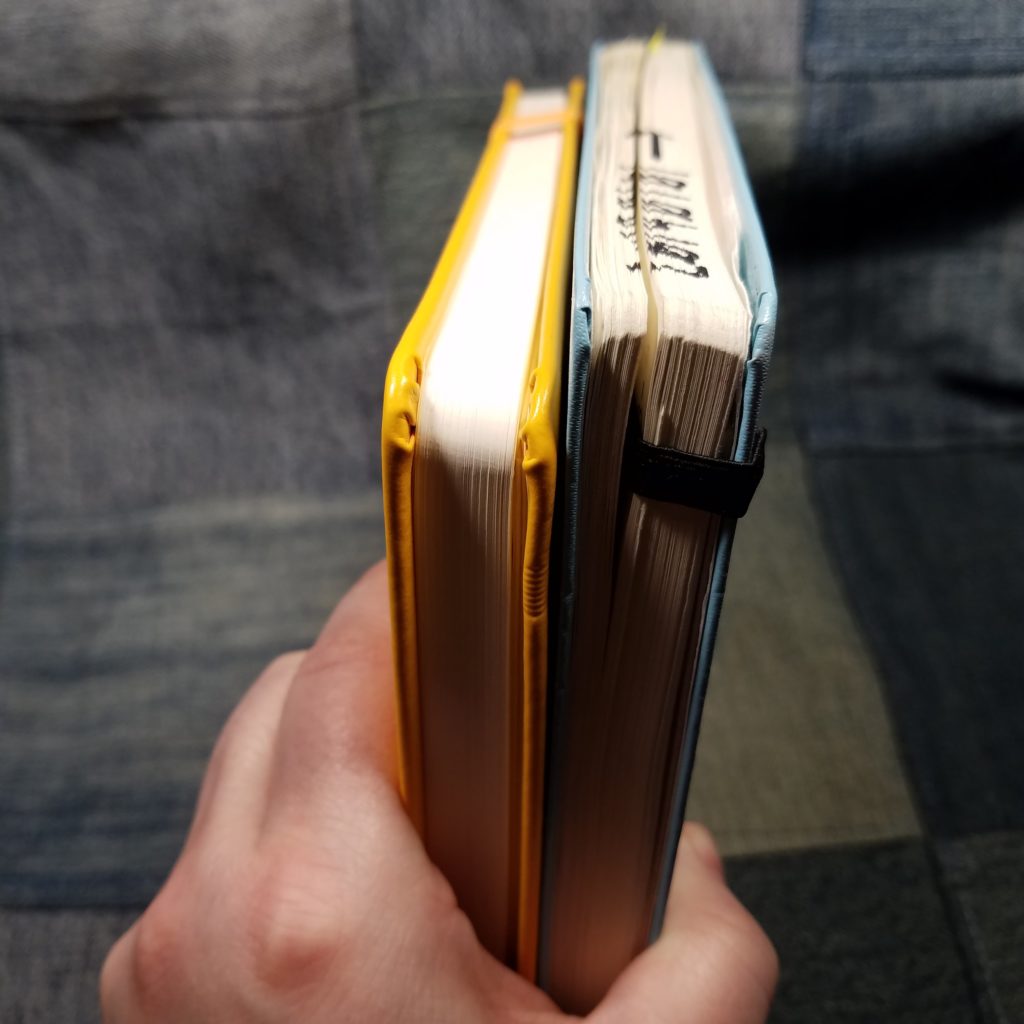 The covers are hard. They are covered in classic vinyl that has a slightly squishy grippy feel. They aren't as squishy as a Rhodia Webby but softer than a Moleskine. The feel is premium. The logo is minimalist and featured on the bottom of the back cover.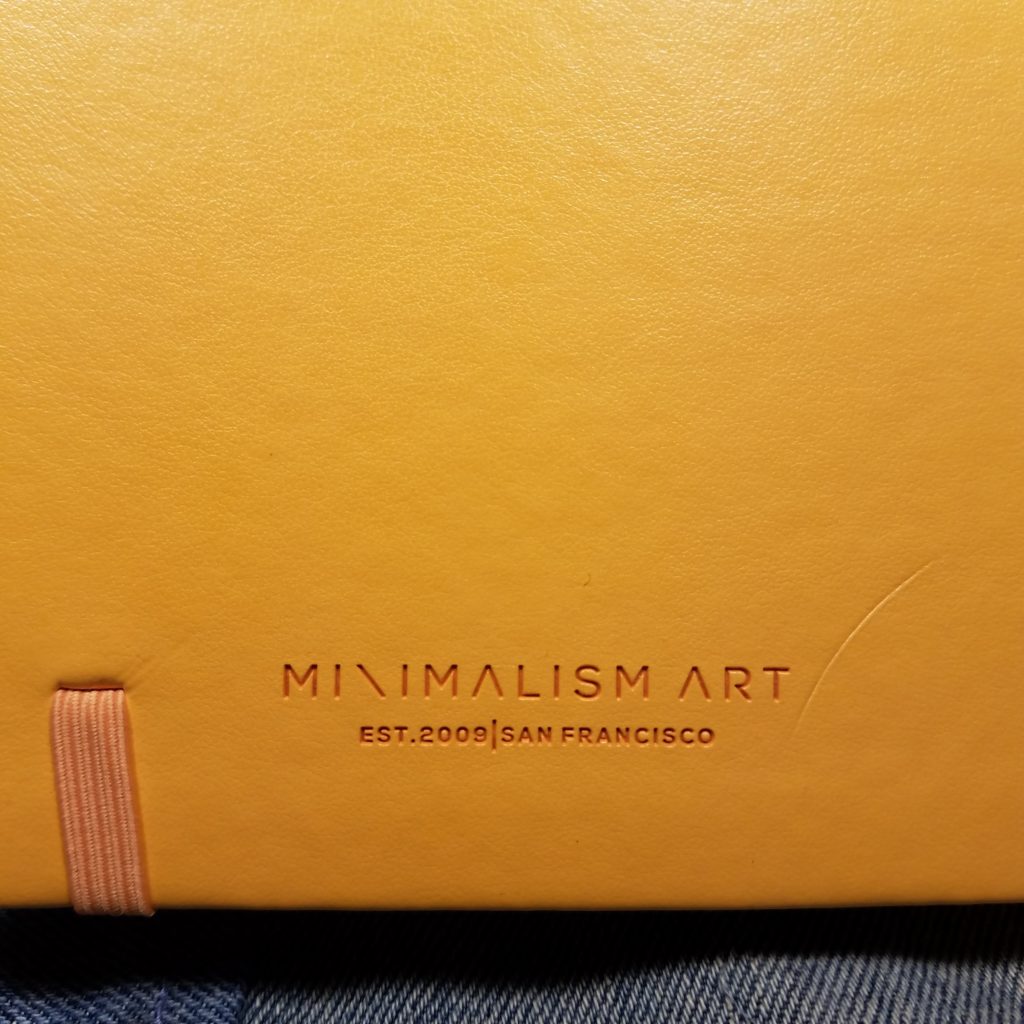 The binding is the classic Smythe stitching that is associated with most notebooks of this style. The combination of this flexible stitching and the cover style allows the notebook to open completely flat with little work. The notebook will also fold over on itself for writing in hand.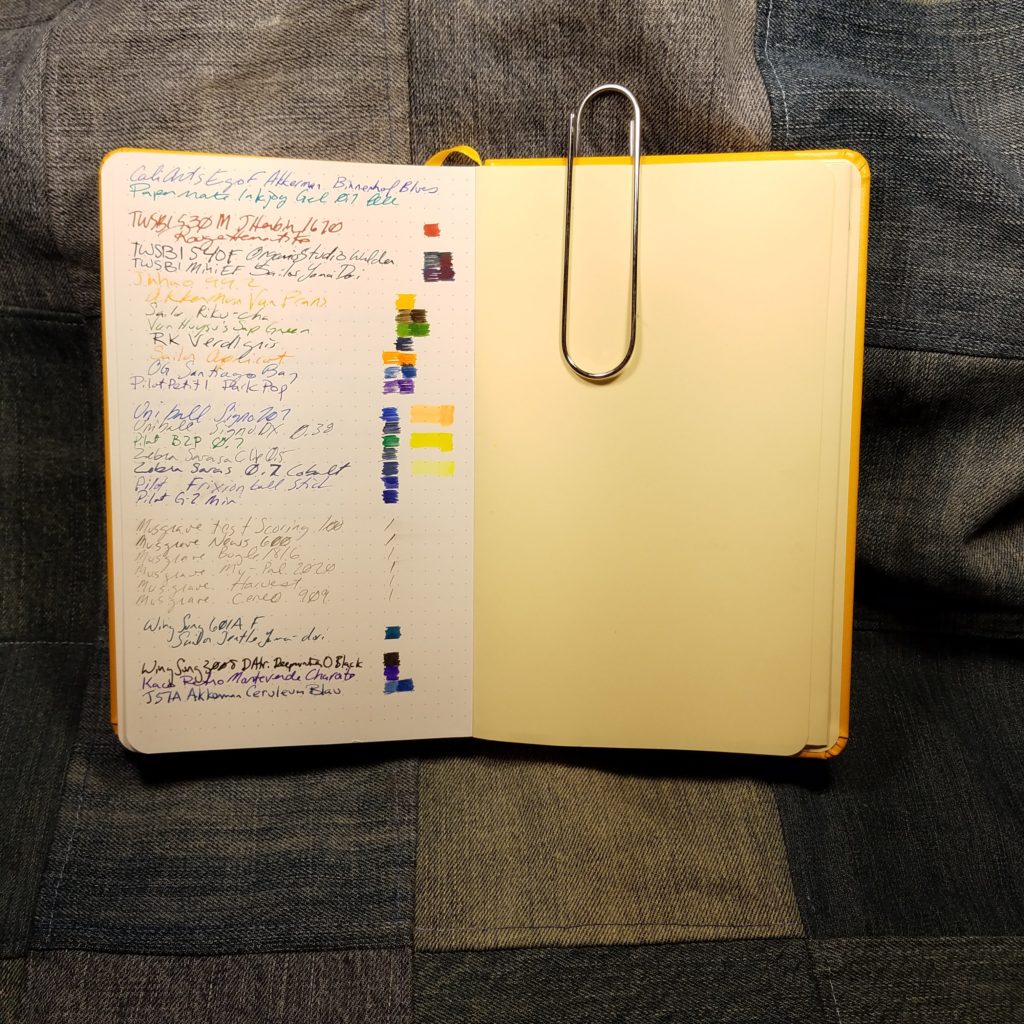 The cream colored paper is 100 gsm and slightly darker than a Leauchtturm1917 (L1917) but about the same shade as a Baron Fig Confidant. There are 192 pages, and they aren't numbered. The dots are small and dark gray. They are 5 mm apart, which is a standard ruling. The dots aren't dark enough to interfere with writing but don't quite disappear behind the writing. What I like about this darkness of ruling is that I can write in lower light levels than with the L1917, where I find the dots too pale.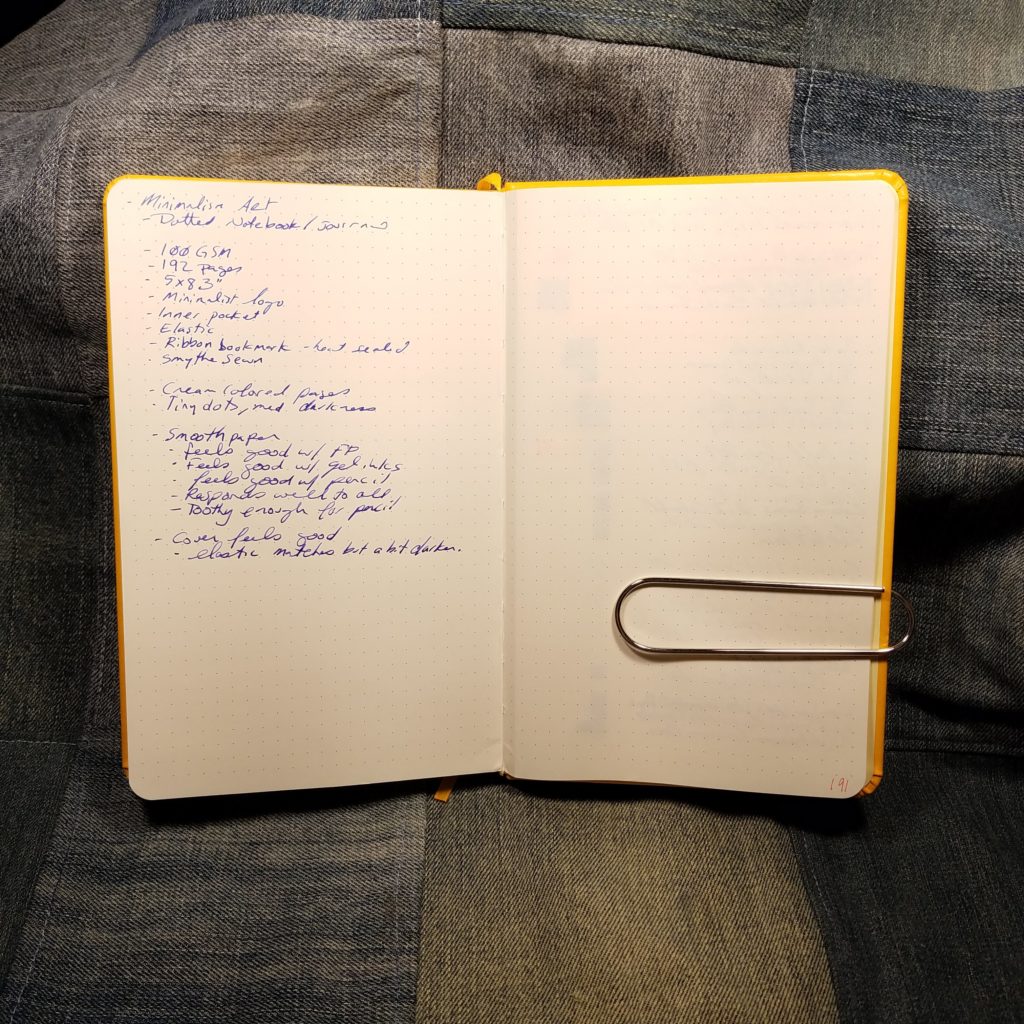 The paper performance is surprisingly great. It has just enough tooth that pencils perform really well without smudging. Gel, rollerball, and ballpoint all glide over this paper without an issue. The subtle cream color makes some colors really pop. The real stand out here is how well it responds to fountain pen inks. All the inks and nib combinations performed really well without bleed through, feathering, soak, or strikethrough. Inks with sheen show off on this paper. The only thing to soak through was a triple application of highlighter.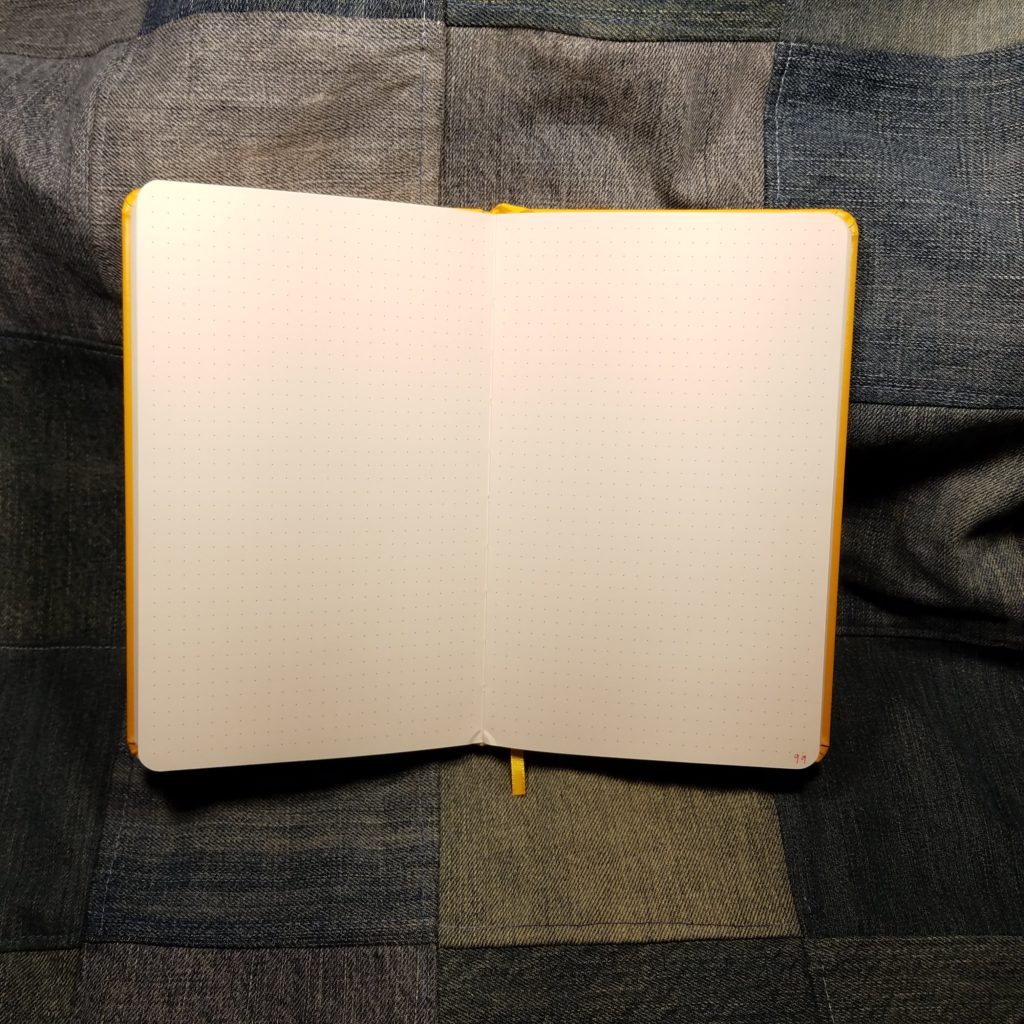 Overall, this is a great deal. The combination of great paper, fun colors, and sturdiness makes this a go-to notebook one I'll purchase again and again. The company has also released a "premium" line with slightly different branding and numbered pages. Thus far, this is the cheap notebook to beat.