Montblanc JFK is a limited edition ink released in conjunction with a limited edition pen. It can be found in a variety of places ranging in price from $16 to $30 with an average price seems to hover around $25 for 30ml.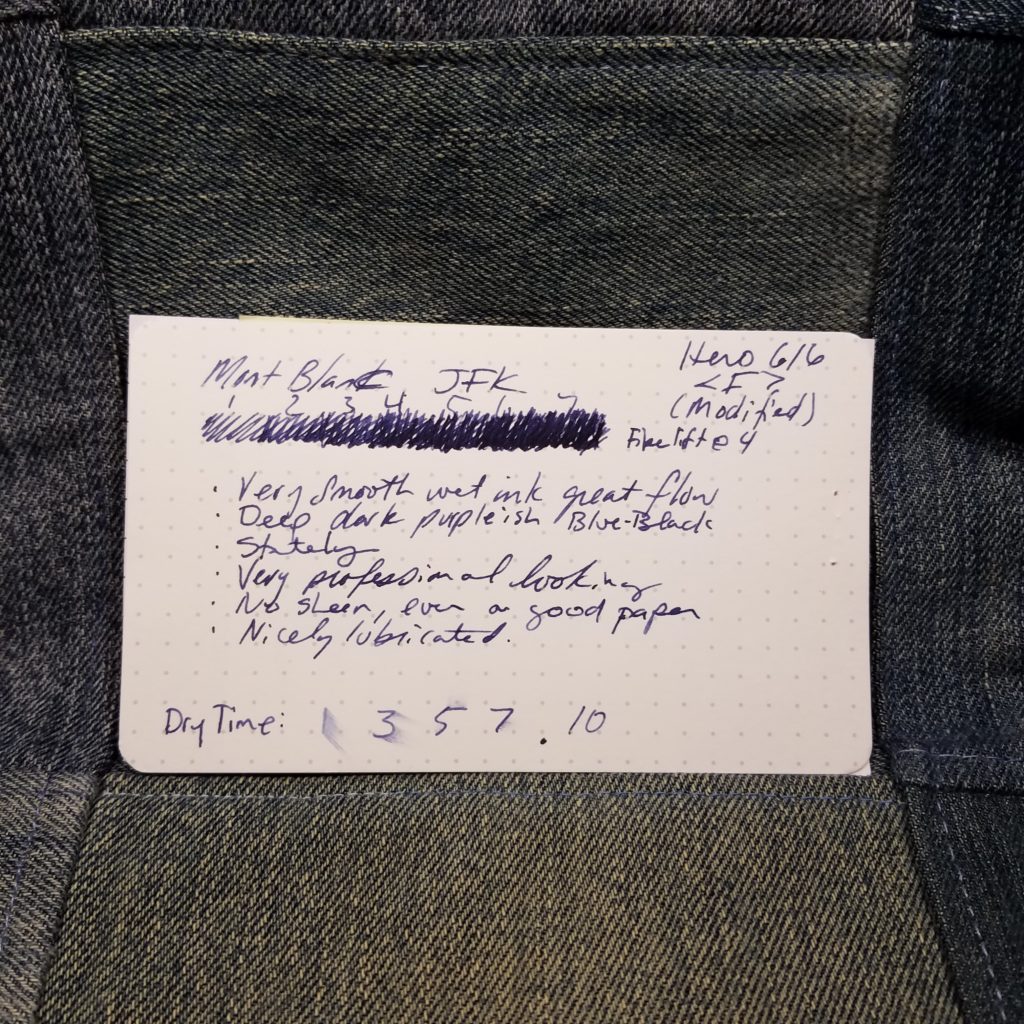 The ink is navy blue and doesn't lean green or too purple. Rather it is a warm dark blue. The color is dark and has no shading that I noted in any of my use or testing. It photocopies spectacularly well. In some instances, it may be hard to tell that this is blue instead of black on the page.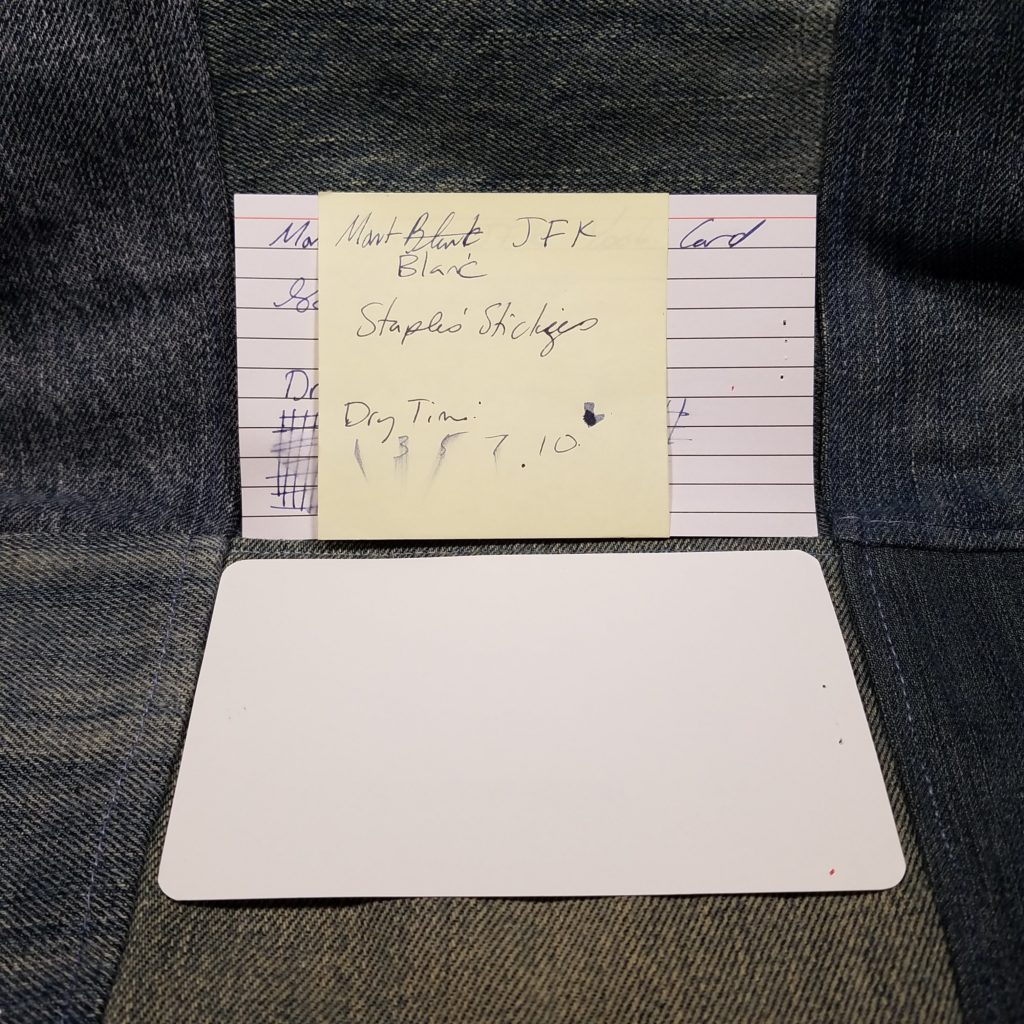 I found this ink to be fabulous on all the papers I've tested it on, from the nice L197 and Confidant pages to the garbage paper at work. I noticed that it didn't spread or feather on anything. There was little to no bleed through or show through on any paper. Dry time was as expected- longer on nice paper, roughly 7 seconds and shorter on lesser paper, around 5 seconds. This ink made even scratchy pens and garbage paper feel good, the lubrication and flow are fabulous.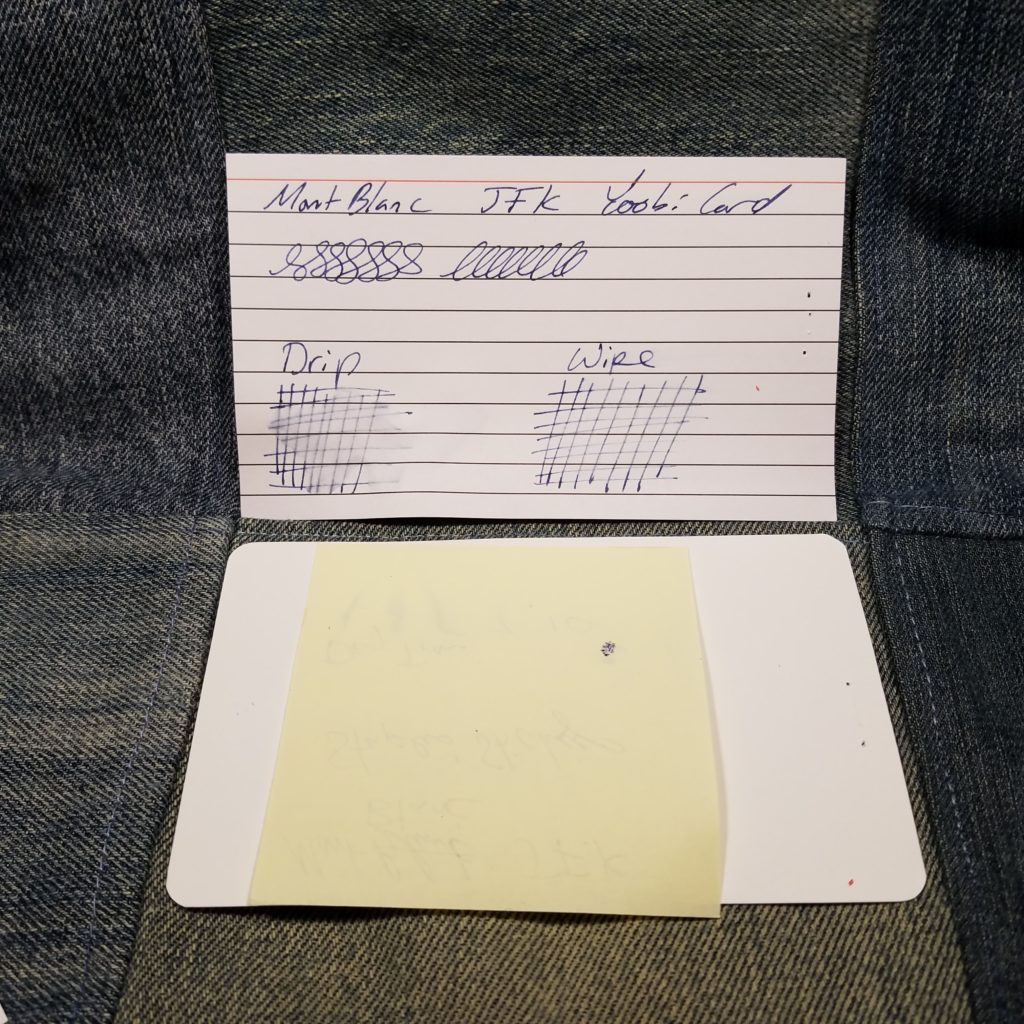 Overall this ink is perfectly professional and looks lovely on most paper. The warm paper in a Baron Fig Confidant really works well with this ink. Most of my testing was with a fine nibbed pen but in a medium, it really looked especially wonderful. Overall if you are looking for something professional with a bit of character that works really well on a lot of different papers, this might be the right ink for you.