This nondescript notebook was listed near the bottom of the price range for my inexpensive dot grid journal search in the depth of Amazon. At $5.99 it is decidedly inexpensive. The price also fluctuates from $9.99 down as low as $4.99. Gotta love Amazon. (Or not.)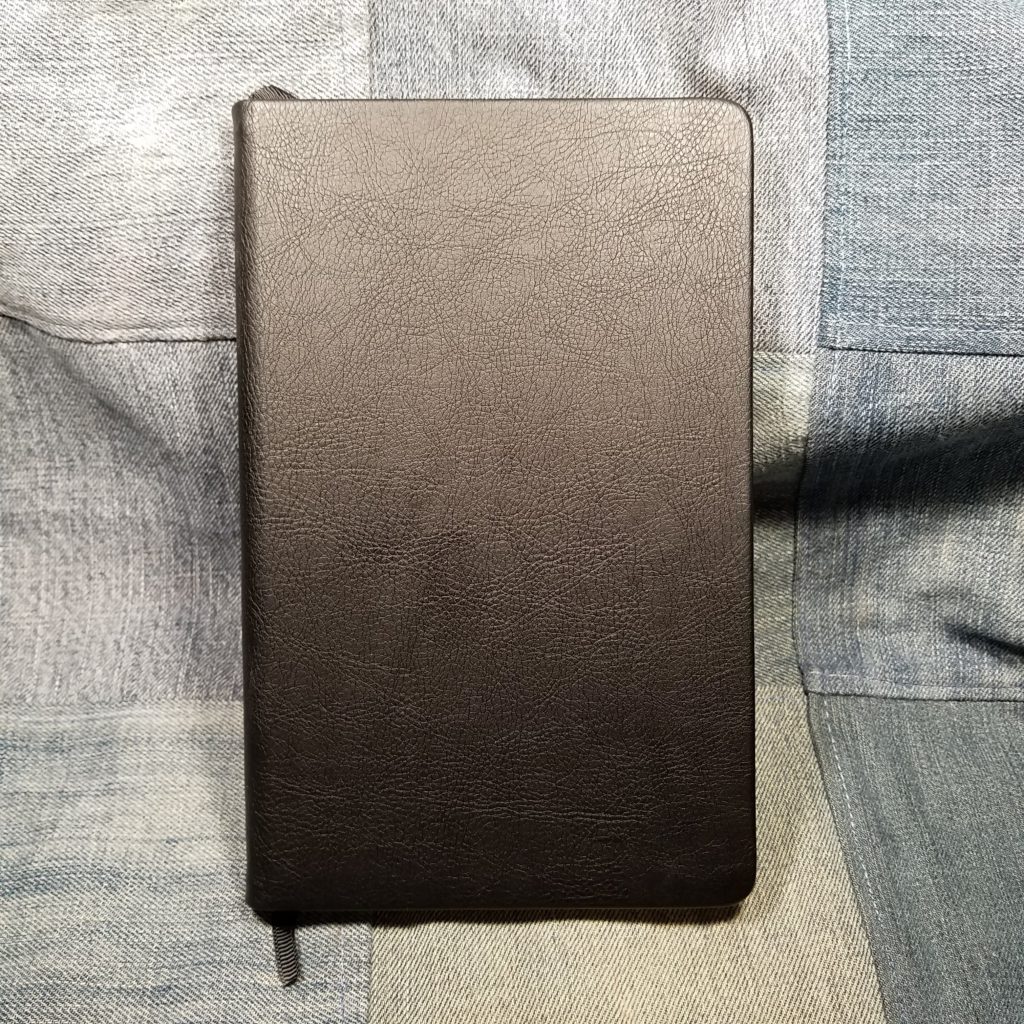 So this book has all the usual bells and whistles of a basic notebook- hard vinyl cover, pocket in the back, ribbon place marker, and an elastic. It's stitched and glued with a standard Smythe sewn binding. The vinyl cover has a nice fake leather imprint and has a bit of give giving the cover a bit of grippiness over the slipperiness of a L1917 or a Moleskine. The front and rear end sheets are basic and lighter than the inner pages. The pocket feels cheap and pulpy, though it will likely survive the life of the book. The ribbon is standard nylon and heat sealed. The elastic is appropriately sized and tight to the book. The size is narrow A5 or Moleskine sized.

So far so good.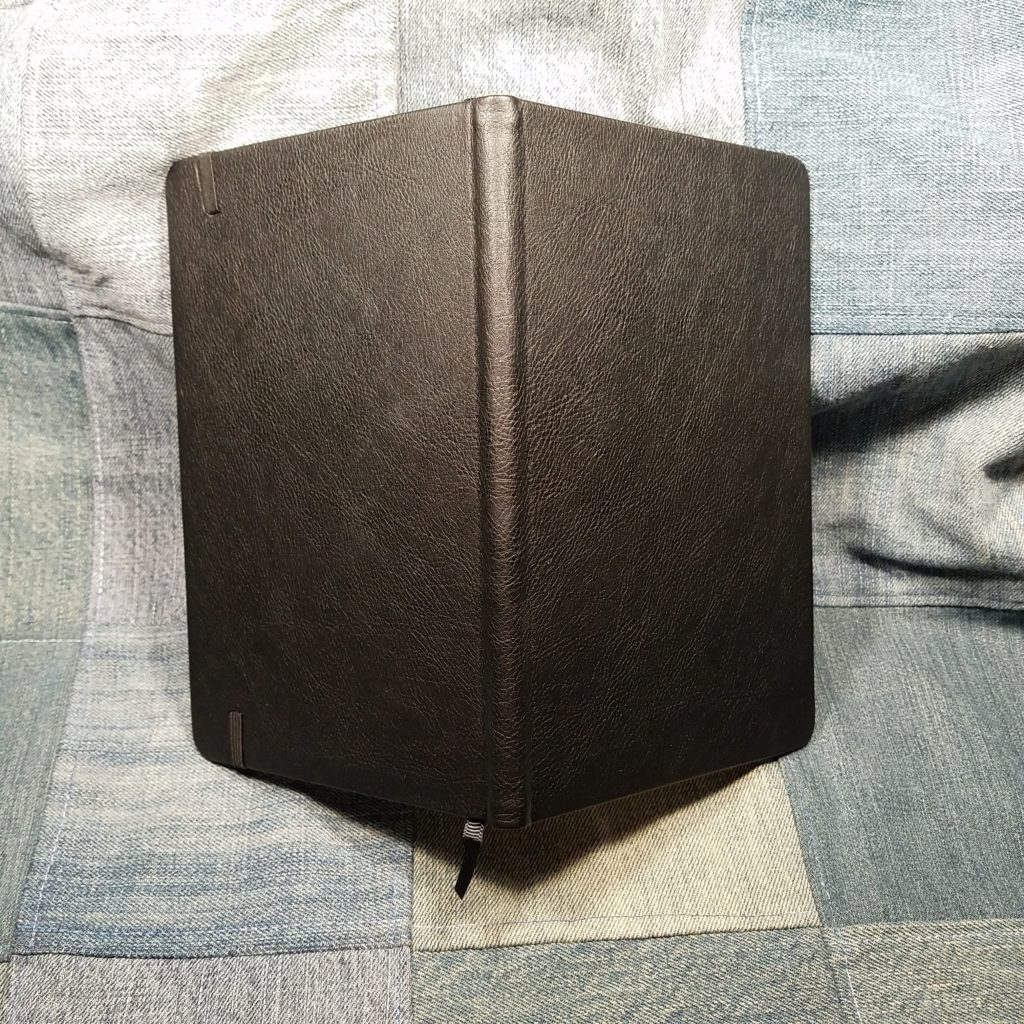 The inner pages are dot grid on cream paper and are ruled at 5mm. There are 128 pages. They are not numbered. The paper is thick, smooth with a hint of tooth. In testing the paper felt great with fountain pens, gel, ballpoint, roller ball, and every other pen I used. Pencils felt good too. There is just enough tooth for pencil to leave a legible line but not smudge or be eaten by the paper. The only ghosting and bleed I had was with multiple layers of highlighters. Fountain pen was especially nice on this paper. The lines were true to nib size and there was no feathering at all.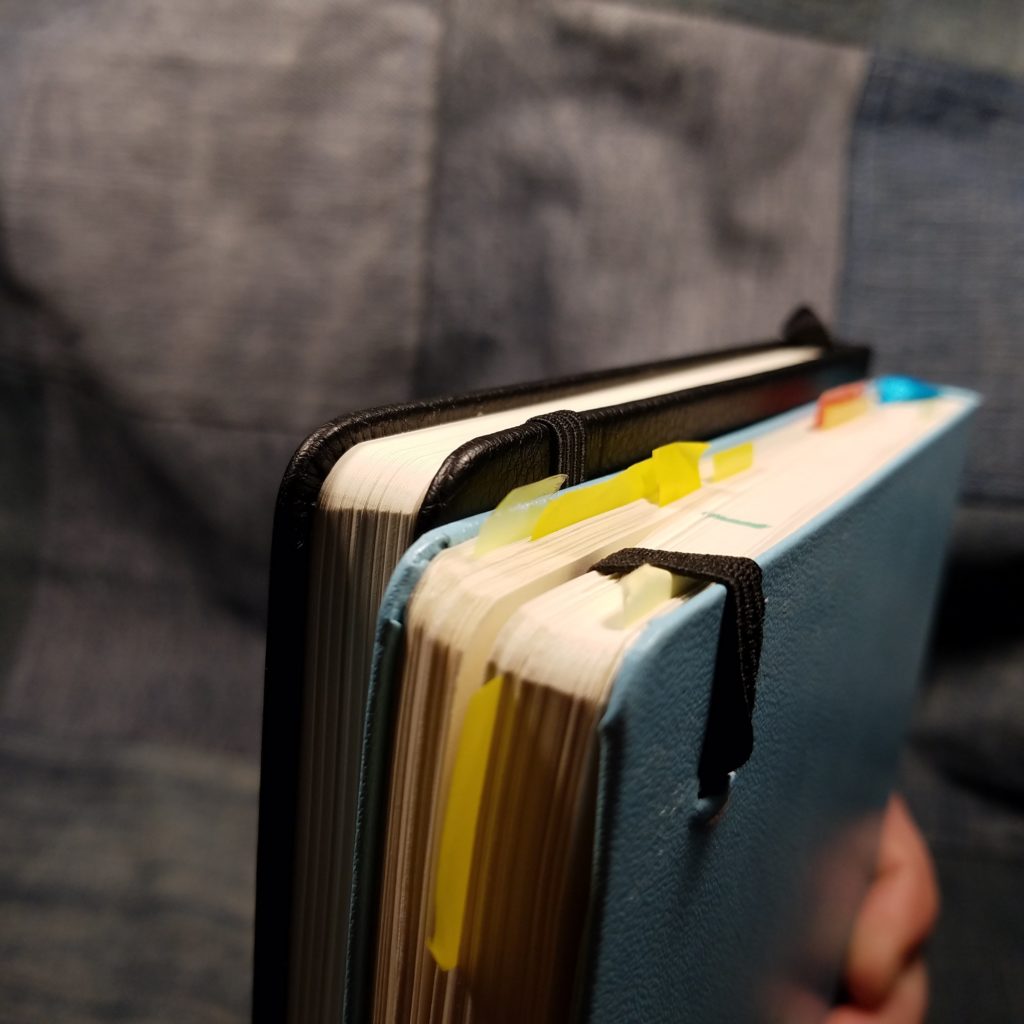 The binding looks and feels solid. It folds over on itself and opens flat and closes back tightly, even without the elastic.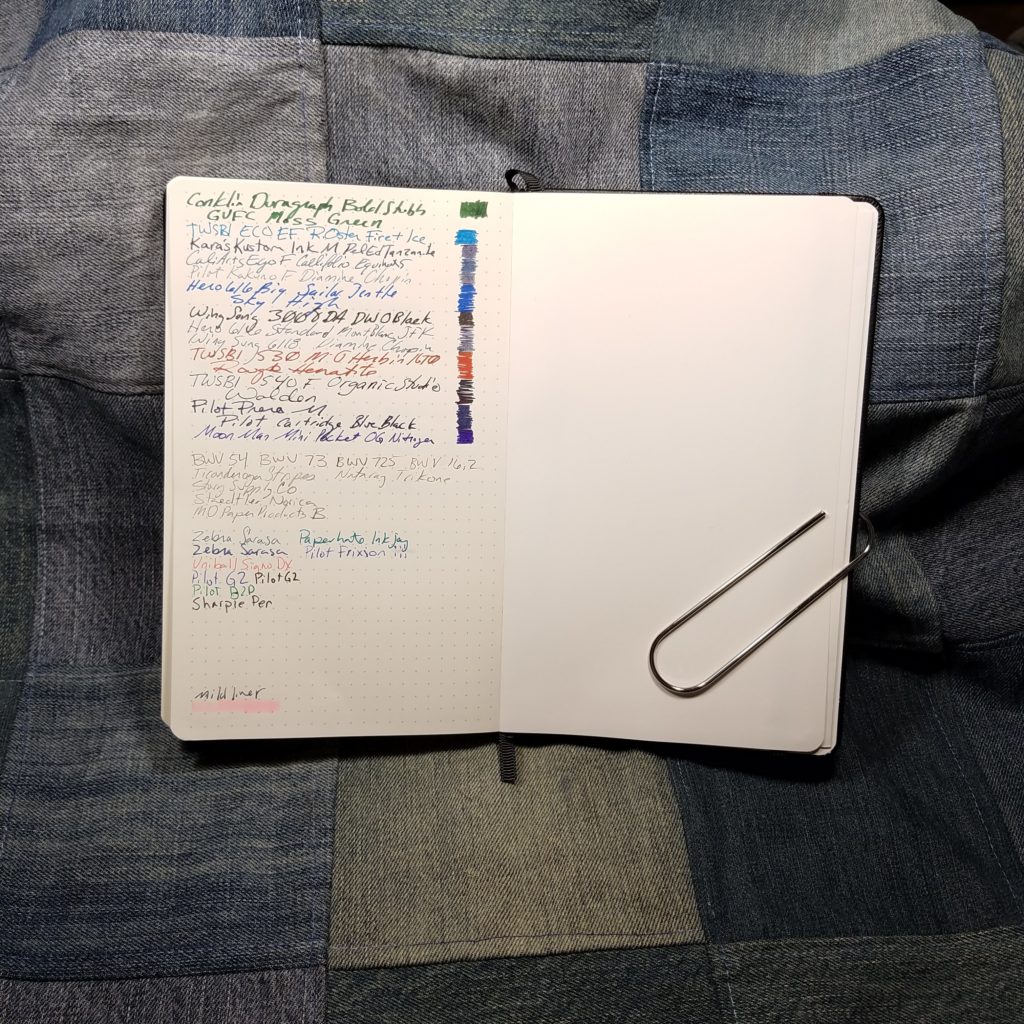 The paper performance stands up. The downside of this journal is that it doesn't have numbered pages or an index, but honestly those are so easy to set up that It is hardly something to point out as a detraction. There are only 128 pages which means you might fill this up in a month or two depending on your bullet journaling habit and practices.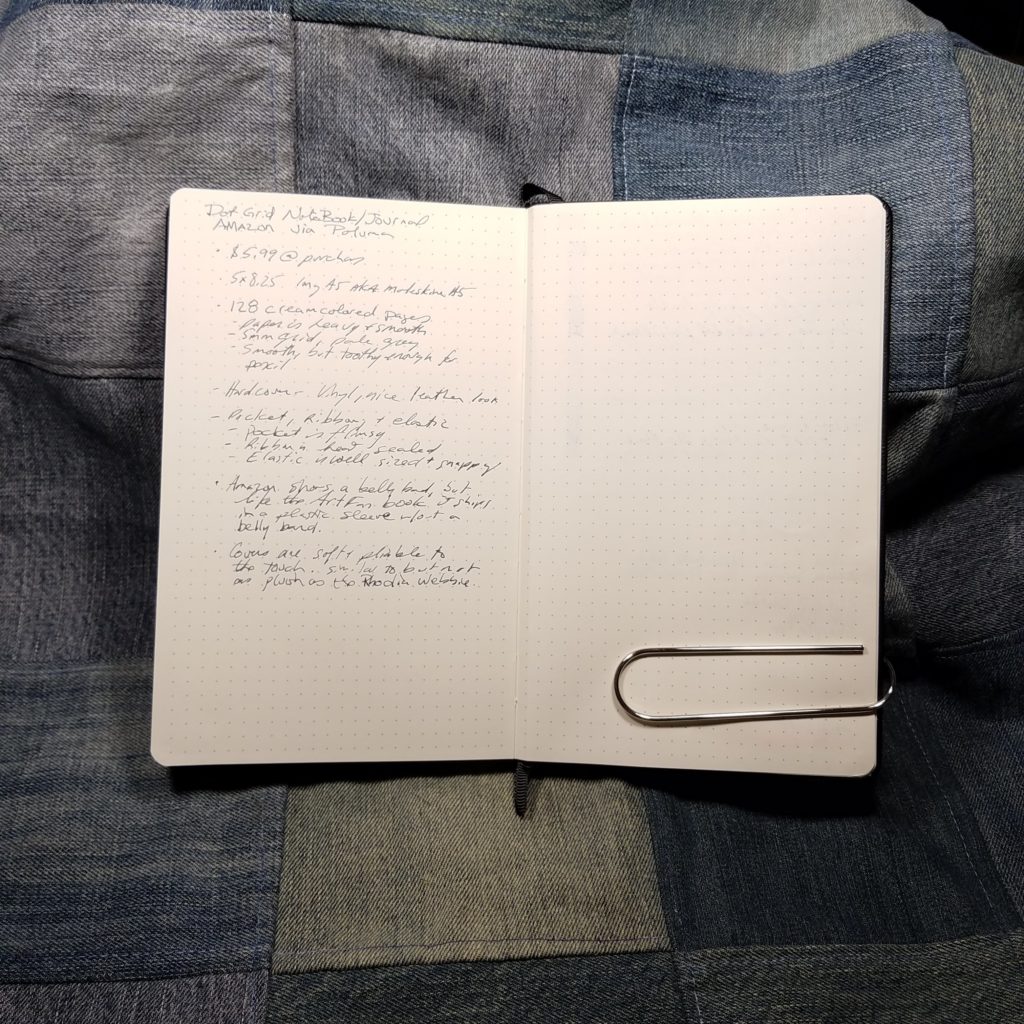 Overall, if I was looking for a plain black journal for bullet journaling I'd consider this one. It's made well enough and has good paper. The leather imprinted vinyl feels good in hand.