Since I've switched over to a "use the good stuff" mindset I've been burning through my pencils and pen refills. I've also stopped buying stuff. When Baronfig approached me about reviewing another limited edition squire, I wasn't going to, then I saw the pics.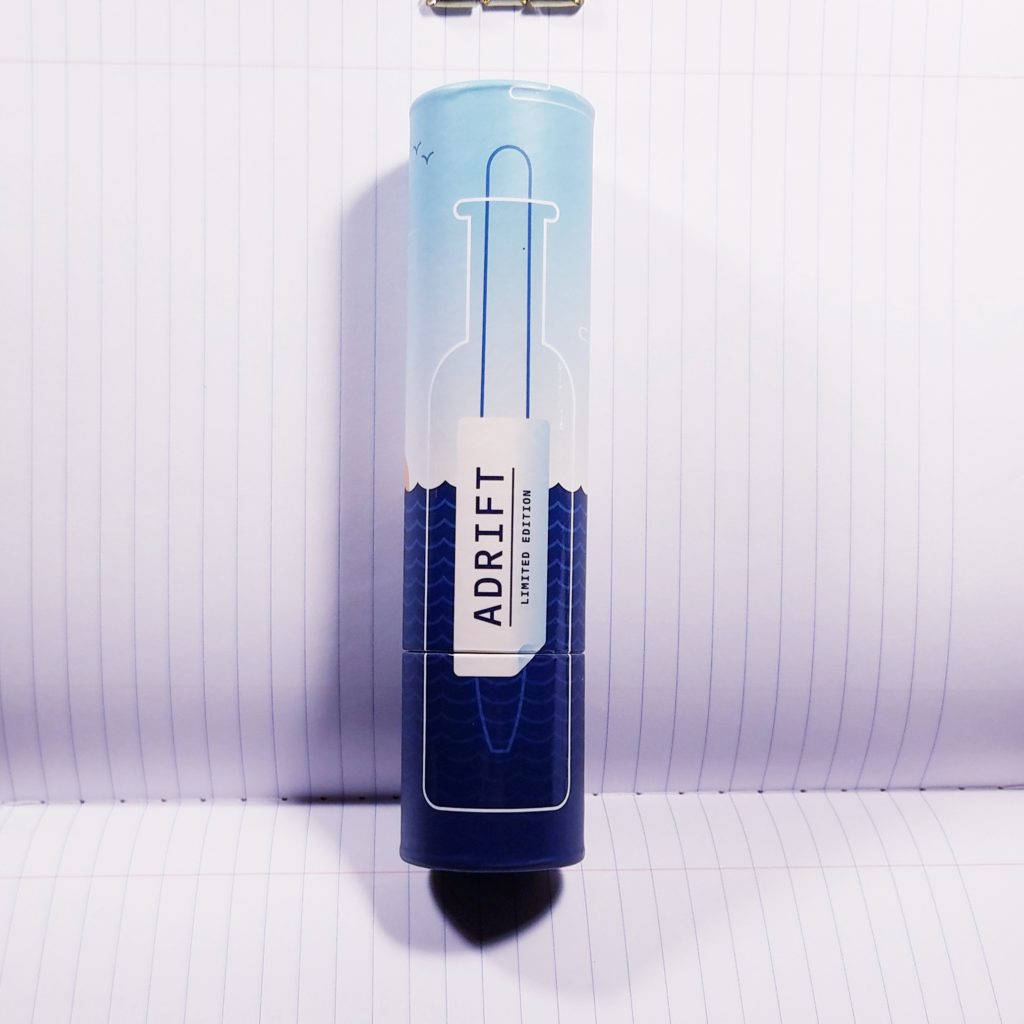 And if you've been reading this blog for awhile, you know I love teal. That blue green color of the 90s and my youth is my favorite. So I said yes.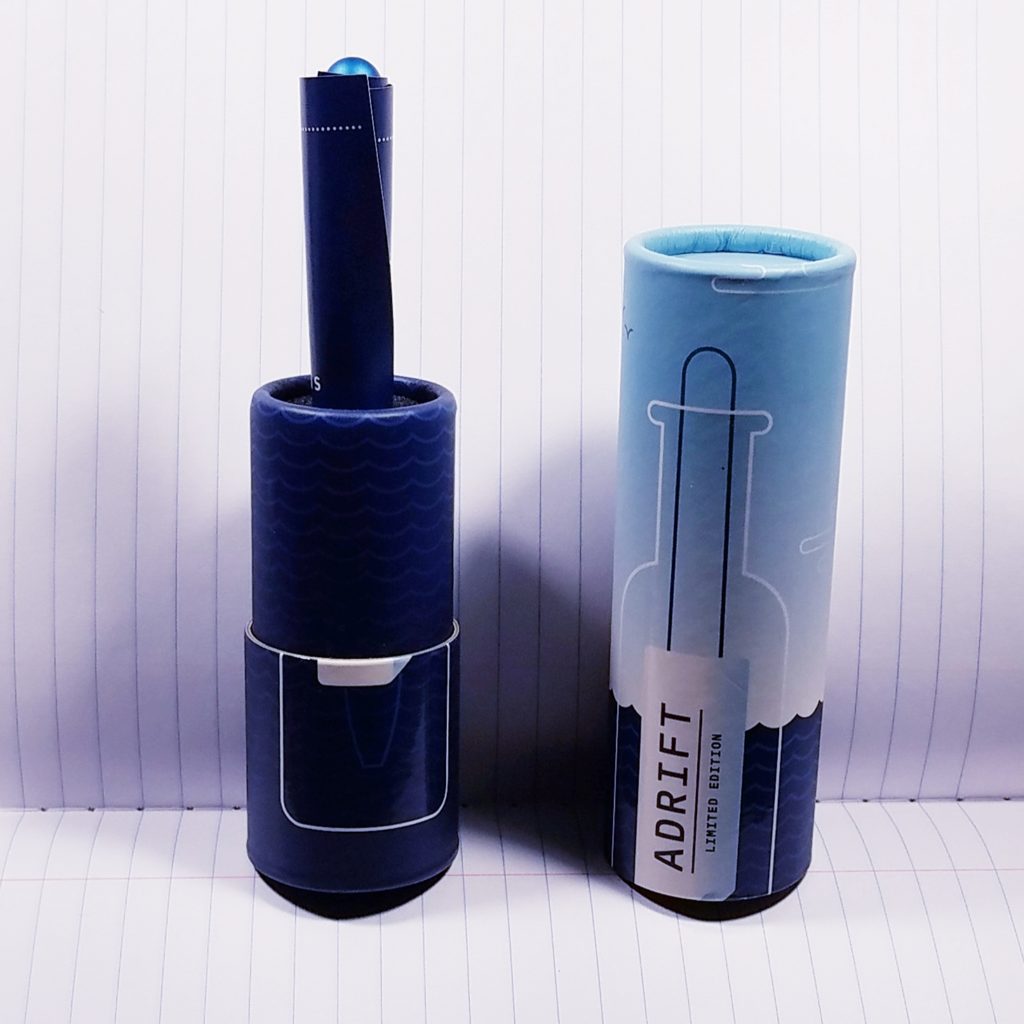 And oh man, I love this pen.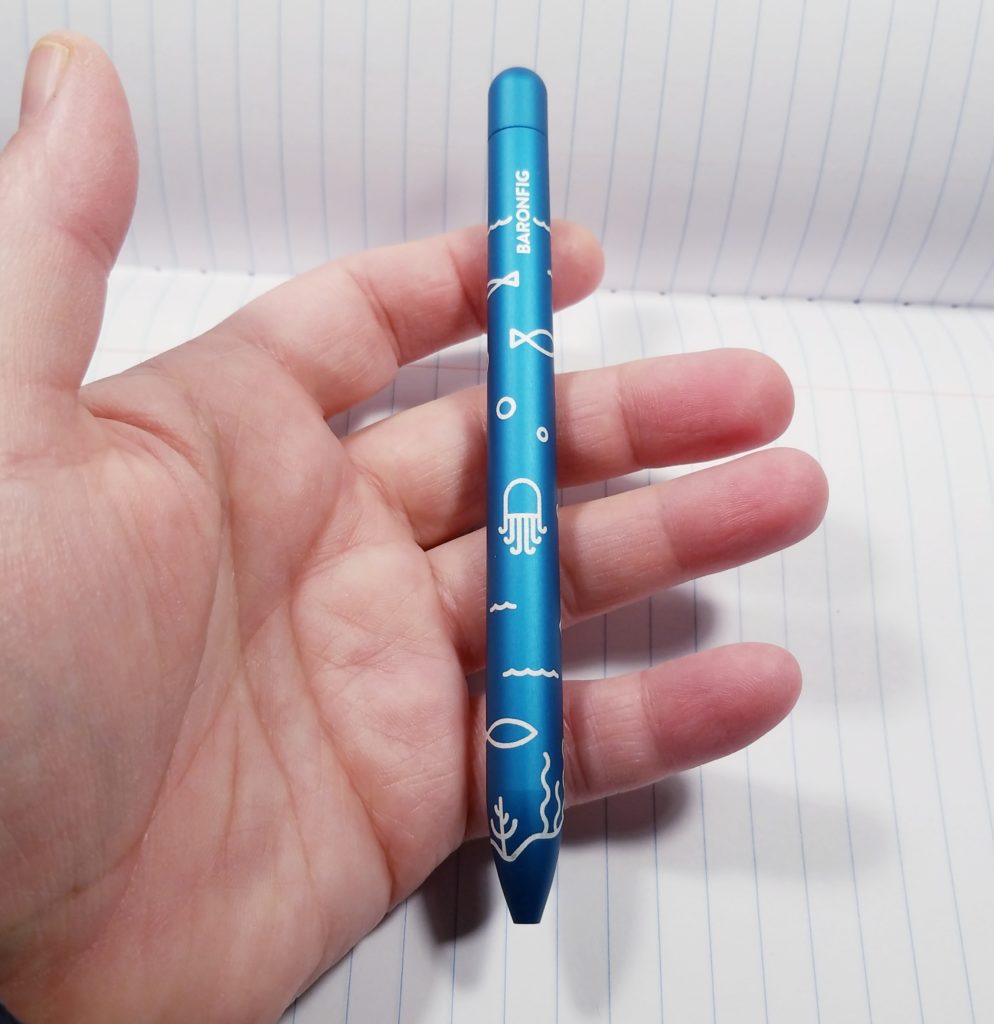 It is a squire, so if you like a basic squire you will love this design. It is balanced and has a nice weight in hand. The nock is twisty and smooth. As far as Squire pens go, it's well made, as usual. The packaging is awesome and has a fun little game to get a little treat.* I particularly love the glossy varnish on the package to make the bottle design shiny on the matte background. Perfect.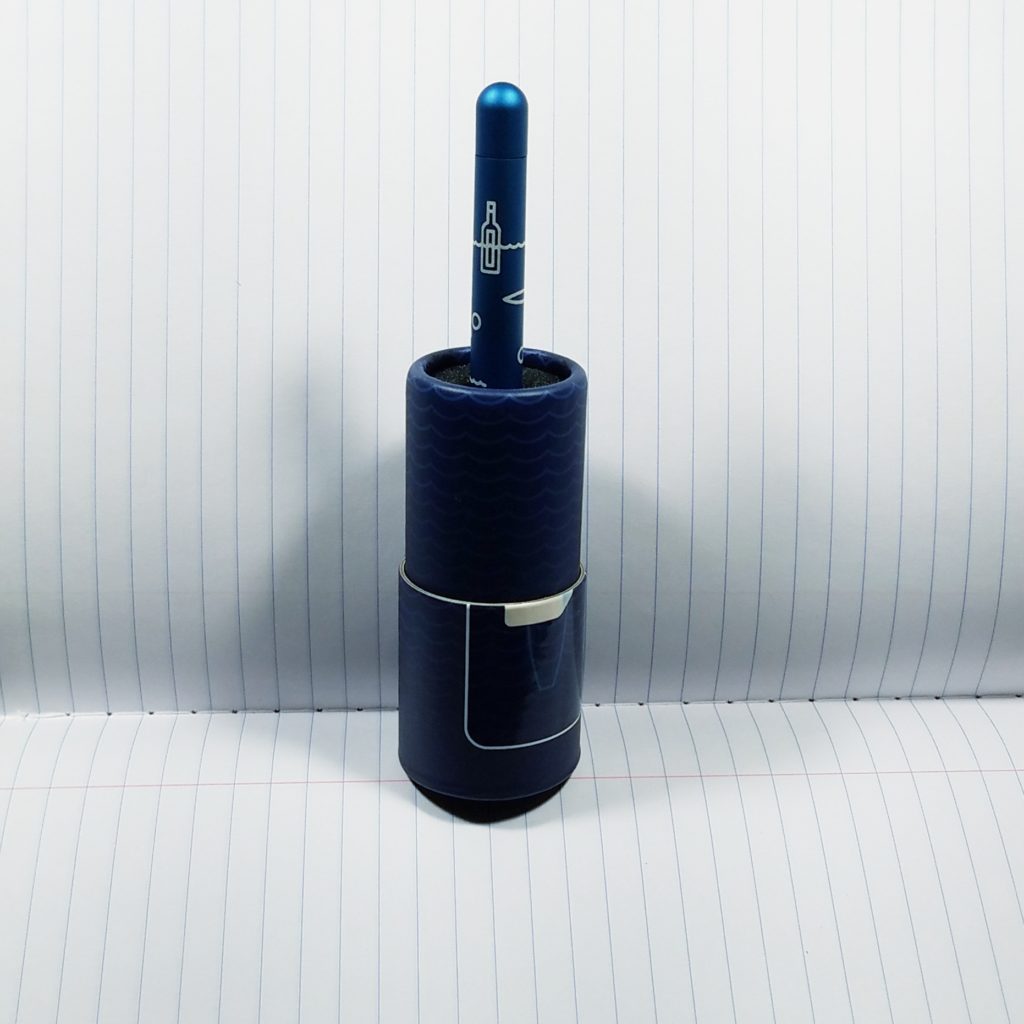 The design wraps around the pen, so when I roll the pen in my hand it captures the motion of underwater grass. The rolling patterns are great. The little fish, octopus, and turtle are lovely. I'm quite taken by the octopus.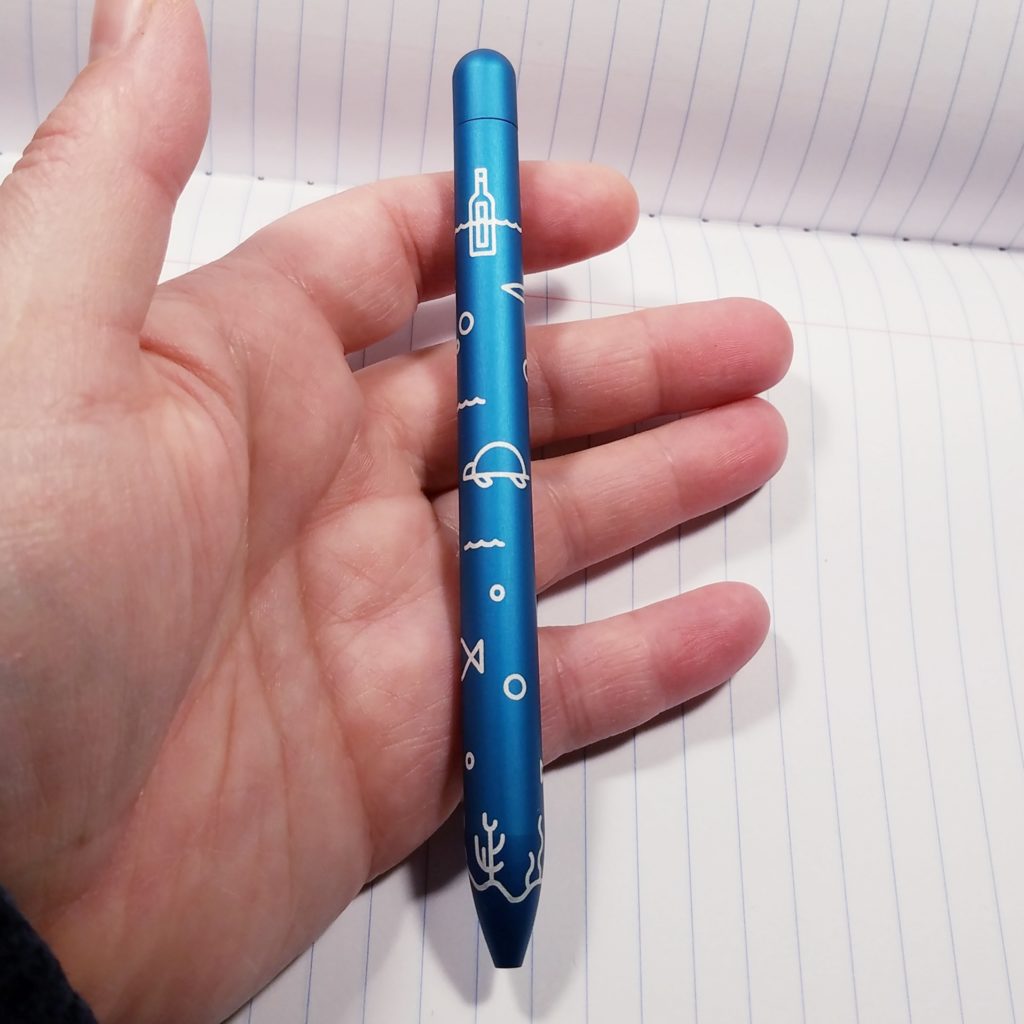 I don't think I can say anything bad about this pen. The color is just right for me. the wrap around pattern is great and I love looking at each of the little critters.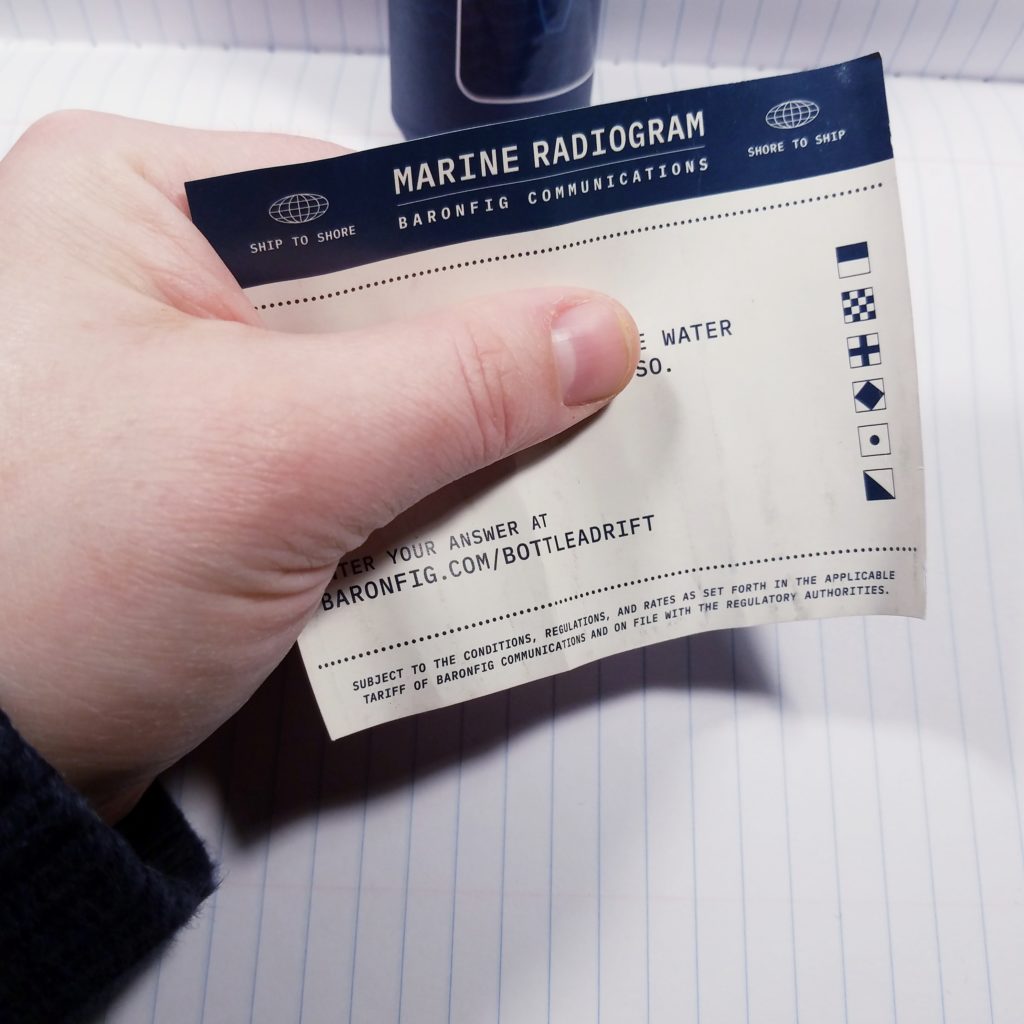 You can get one here.