I'm not gonna lie, the News 600 is a favorite of mine. If you've had a chance to use a Eberhard Faber Ebony pencil before they were purchased and ruined by Rubbermaid, well this is as good if not better. A bold claim, but buy a pack and be impressed.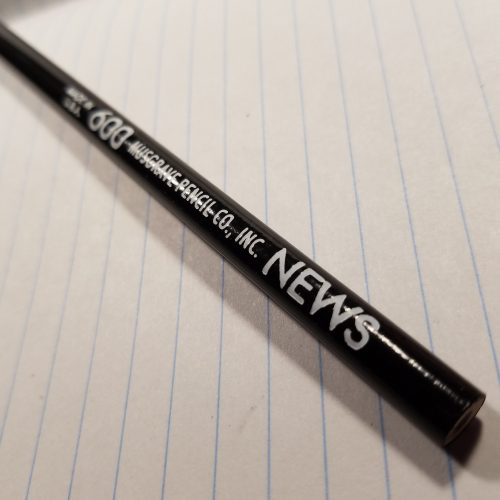 Let's start with packaging. It's that shitty plastic bag again. Clear on one side, white on the other heat sealed on both ends. UGH. I hate plastic for one, but also this offers zero protection for your pencils in shipping. So shipping packaging is important to keep them safe. Most places I've ordered these use a nice stiff mailer, and if you buy direct from Musgrave, you'll get yours safe. I do wish that Musgrave would switch to a paper envelope or box for their pencils. Even if it had a window in it, it would be better for the environment than the crappy plastic bag. I can dream.

This round pencil is basic. That's okay because this is a workhorse and you won't care that it looks so basic, because it works. The exterior is a thin but even shiny black lacquer over what I believe to be basswood. The imprint is white and clearly printed. The letters are a mix of large and small. I like it. Simple and effective labeling. Easy to read.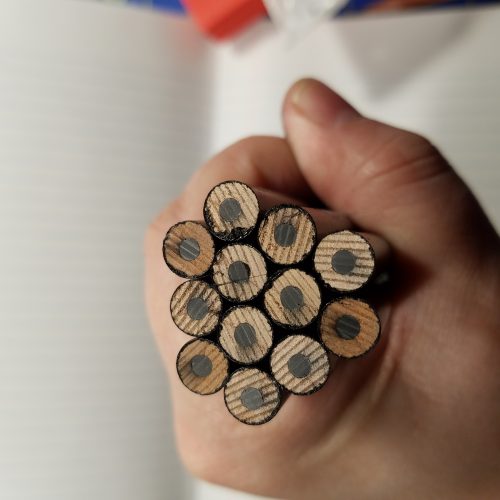 The cores on all of mine were centered. It's a slightly larger than average core and it sharpens well. I did find that the cores can snap, but I think that is largely due to the sharpener I was using. Though I'll say it plays well with even my Pollux when it has a sharp blade. My hacked Apsara sharpener does amazing things to this pencil. The extraordinary long point produced pairs so well with this pencil that I fail to reach for any other sharpener.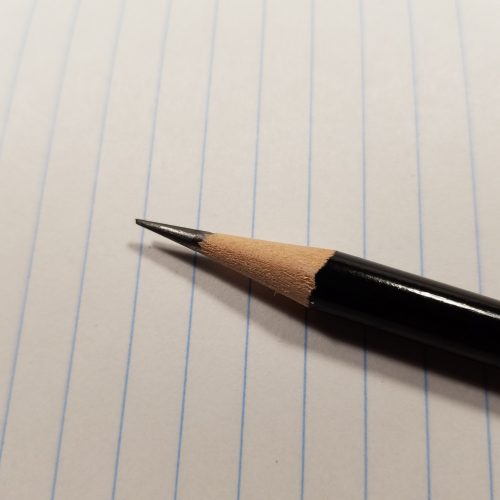 The core is soft and dark. It's great for a slick page, since it lays down loads of graphite with little pressure. This pencil with a light hand lends itself to long writing sessions, since it glides across the page with a silky smooth feel. When sketching you can create light lines with a deft hand or deep darks and bold strokes with more pressure. Because it is soft, it doesn't retain its point well.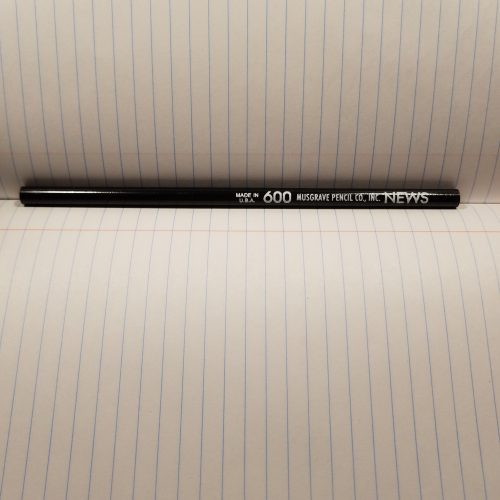 Overall if you are looking for a deeply dark silky smooth pencil for writing or sketching the Musgrave News 600 is a great choice. Just don't expect it to hold a point for long when writing, when sketching it'll make your day as that point wears down to the page.
Get some directly from Musgrave here.
These were purchased with funds from my Ko-fi supporters. Head on over to Ko-fi and slap that button and purchase some "coffee" for me. Not gonna lie, some of the funds do go for coffee, but most do go directly to buying materials for review. I can't tell you how much I appreciate each and every coffee purchased. It takes about 2 to buy  a pack of pencils for review but it has opened up the realm of possibility for me to get more materials in here and test them out.