For those of us who straddle the cultural divide between the 80s and 90s the move from 2020 to 2021 stationery fashions has been very very kind to us. We have the TWSBI rainbow plated eco/diamond, the emergence of teal as a fashionable color, and hot damn Baronfig has brought us all the Holofoil of our dreams. Well, mine anyway.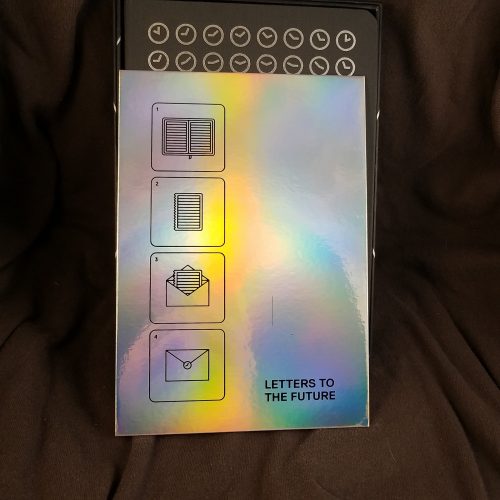 I am here for it all it's garish beauty, the holofoil isn't garish though, the book itself is tastefully done as are the envelopes, but that insert, man, I just want to stare at it and let the rainbows glint off it into my eyes. RAD.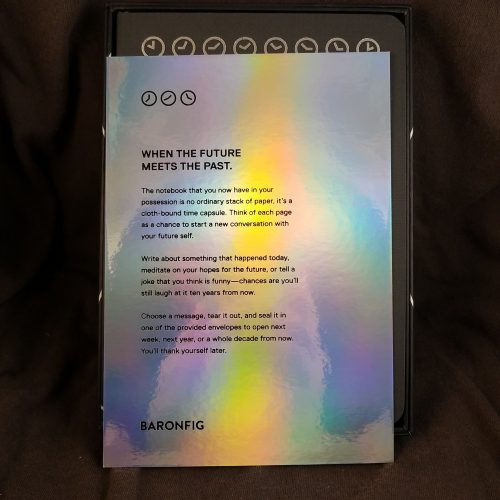 We all know that Baronfig's paper is great with everything I've ever thrown at it, LttF is no exception- great paper, great binding, lovely cover, and a ribbon that could be about an inch longer for it to be useful. No elastic. In the holofoil highlighted box, we have the journal, that lovely holofoiled card and 12 envelopes.
I'm also here for the concept of LttF. One of the most interesting things I did in grad school was write a letter to myself. It was written about a week before graduation and we were instructed to write a letter to ourselves that would be sent to us one year from that date. It's been several years since I wrote and then read that letter. It's tucked into a journal somewhere and I don't remember it's contents, but I do remember the feeling of reading that letter, it was good. It was a touch sad, but mostly it was helpful and dare I say even useful?
It was nice to see where I was a year post graduation, unlike many of Baronfig's other offerings this one ships with little in the way of instructions. 12 envelopes could lead you to writing a letter to yourself every month for the next year. Or a letter to be read at a specific time in the year. OR a letter a year for 12 years (whoa that is a commitment.)  Or some other combination. But it is an interesting journaling and motivational tool to explore. When would you want to read the letters? When do you want to leave them to yourself?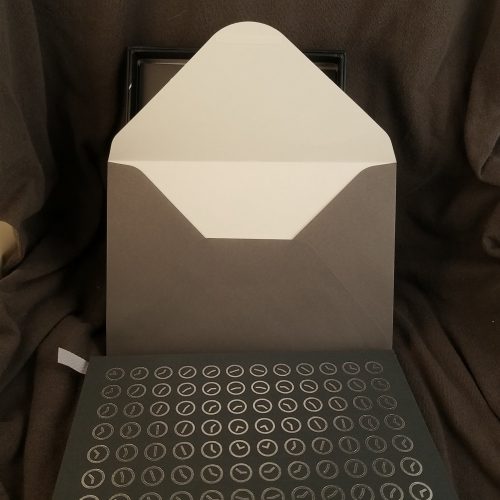 Overall I'm in love with the concept, though I'll likely only use a few of the pages for the intended 12 letters and the rest for letters I'm sending out to friends. 
As an aside, the book I just finished, Harrow the 9th, featured letters written to the self in code. The reasoning for these letters are multifold and sad, and at the end of the book revealed to be totally unnecessary. 
This notebook was given to me for free for the purposes of the review. I believe that I have given you a fair and honest review. Though I suspect it is well known that I love Baronfig's Confidant notebooks and I'm likely to give a good review to them.