A unique feature that Ko-Fi offers is that I can designate certain posts for supporters only, so anyone who has supported within the last 30 days can unlock certain benefits. I'm currently figuring out how I can utilize this in the best way possible. I don't necessarily want to create a subscription model, yet.  Though that is a future plan. What I want to do is offer certain items to supporters, at any rate of support.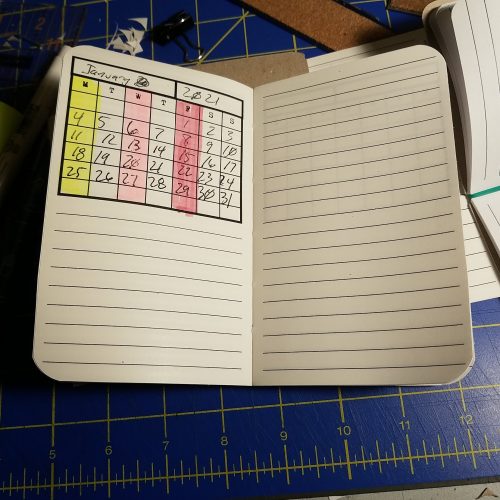 As of yesterday I offered a free printable downloadable PDF of a pocket sized, undated 12-month planner for members of the RSVP podcast FB community. It has a 1-month calendar on the left page with lines and college ruling on the right hand page. I want to offer other similar printables for free to supporters of this blog. The first month I offer these bonuses I'll offer them here so that past donors can benefit. I also hope to design some in half page size as well.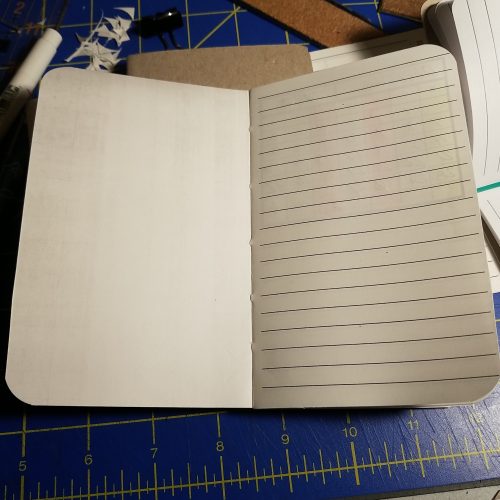 Mostly I'm looking at and exploring the systems that broke down around the Covidalypse and the stress of the hybrid work from home and office work. I'm also looking at what has worked in the past and tweaking the little things.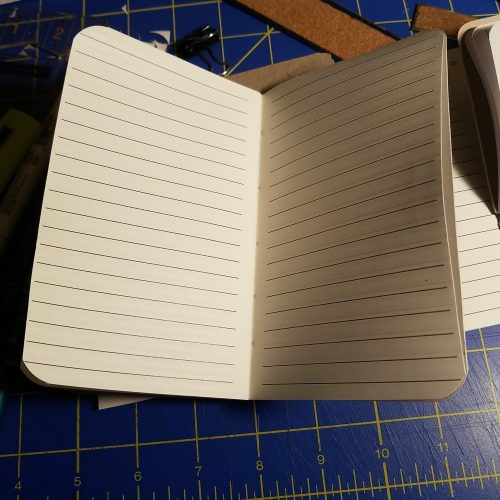 For the blog, the month on a page and then lines to record a variety of ideas and plans has always worked when combined with my long list of blog posts to write in my Every Thing, Every Where Journal.
Below, you will find the free printable 1-year month per page with notes area on the right hand side. It is a PDF and is intended to be printed double sided. Follow instructions for your printer for double-sided printing and these instructions for stitching a simple pamphlet stitch.