One of the things that I really like about making prints is that you can test out how things are going to print on a smaller scale. I decided to make collagraph test plates. I pulled every acrylic medium that I own out and blended it in some manner with 3 grades of sand- extra fine, fine, and medium. I then sealed the plate with 2 varnishes, one applied two ways. The results are that I can see how each material will react under each varnish.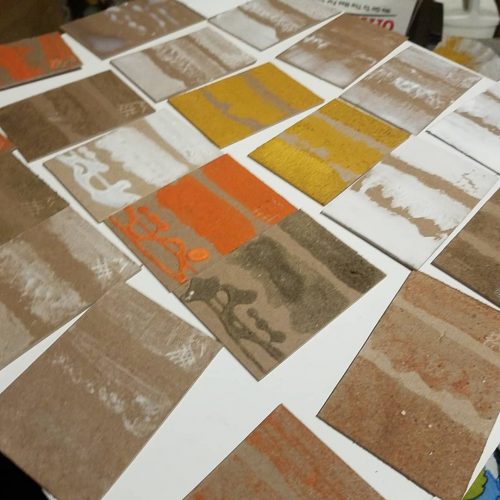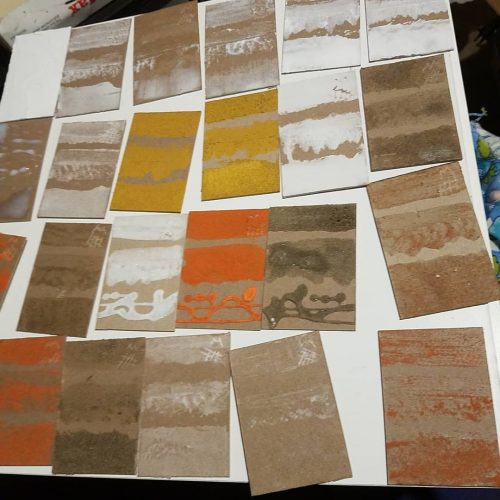 The plates measure 2.5×3 inches and there are a lot of them. I'm printing each one on Strathmore 400 drawing paper. Why drawing paper? I had a ton of it left over from an unfinished project, in a size that would fit into my printer and give me plenty of space to write notes on.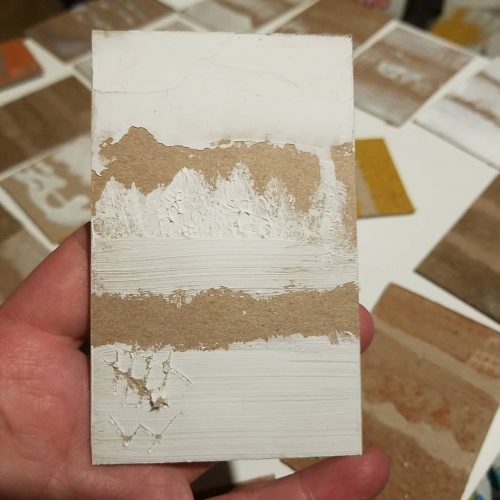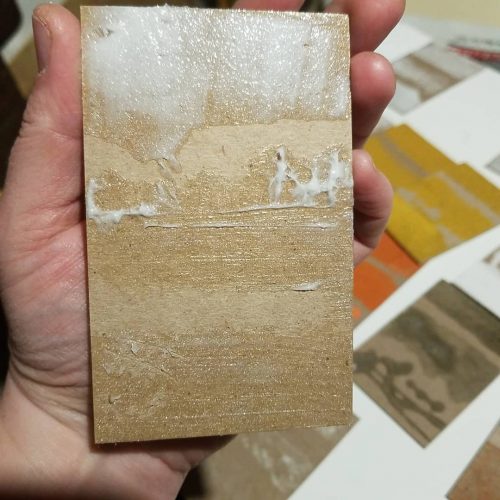 The result is a lot of interesting printable texture and deep dark areas of the prints and really interesting wipes. It is worthwhile to note that with collagraphs the wipe is as important as the original plate. You can use a variety of pressures and materials to wipe away the excess ink, also using direction of the wipe can give interesting effects.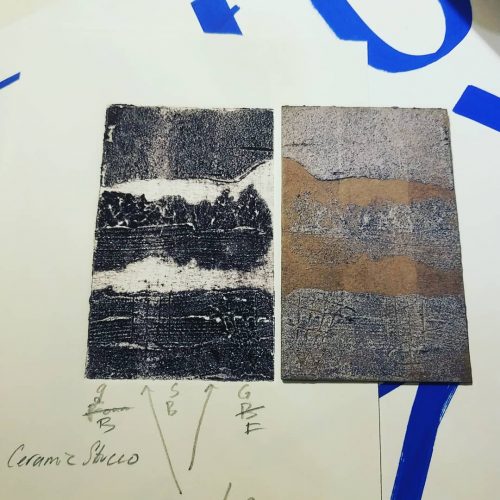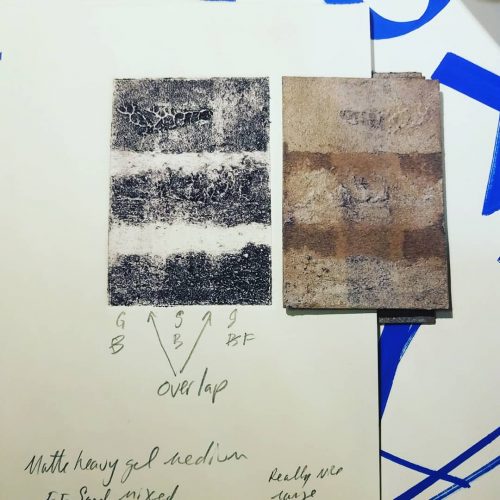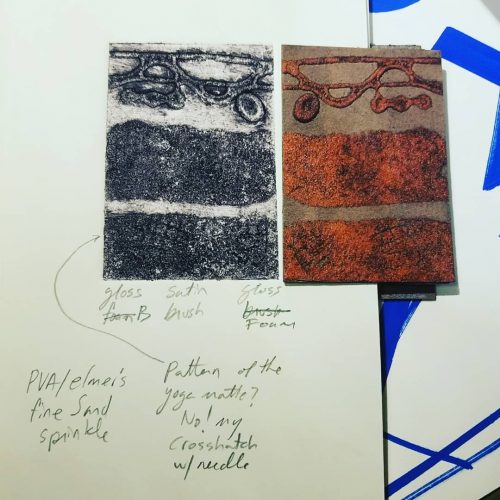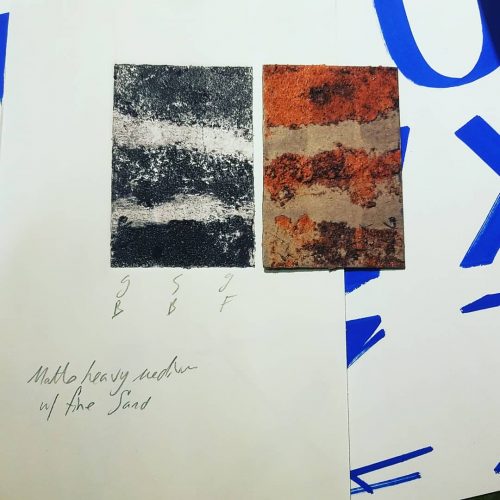 Currently I'm printing with a blend of Blick and Speedball relief inks blended weith a fair amount of retarder and a bit of antifilm.