I've been planning on making more gelatin plates for, well, years. Gelli plates have always seemed very expensive, and they are, they always seemed slightly out of my range. Whereas making my own gelatin plates is cheaper, but fraught with mold issues. Given that my studio is in a basement, well, I worried about my infrequent use, and losing them when I really wanted to make some art.
I finally cashed in on a Michael's coupon and bought myself an 8×10 Gelli plate. Plus some fresh paint and a new pen. I mean, I don't think I can pass an open stock pen display and NOT buy a pen.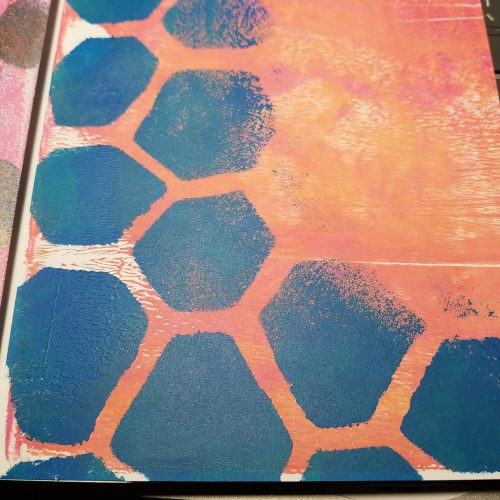 Anyway, I set up a folding table and got to printing. I used my old cardstock stencils and some new stencils I made out of hot glue. I'm not sure about the hot glue stencils yet, but I'll say that they are very interesting. I'll be playing around with them some more that's for sure. Mostly I just wanted to get some color onto paper, and some layered texture onto the pages.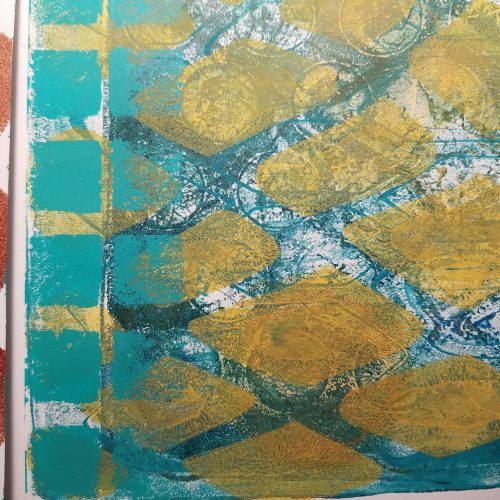 Anyway, after a fun session of printing and playing with my plate I stacked up the prints. I decided to attempt a drum leaf binding. It's not my favorite binding for gelatin prints, I prefer a concertina book- where the pages are glued to the accordion and the spine is thicker than the fore edge- this allows for more room for collage. The drum leaf is great for writing, and as such I'll likely use the new journal for just that.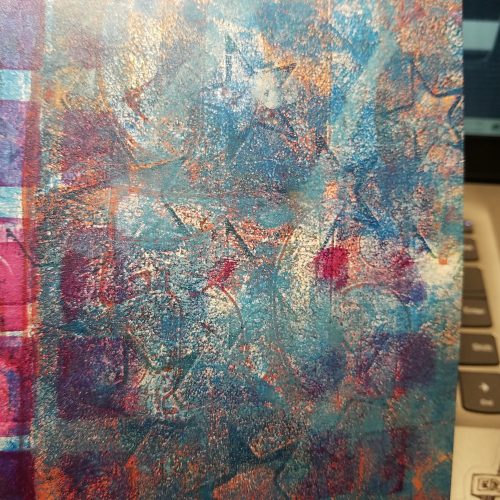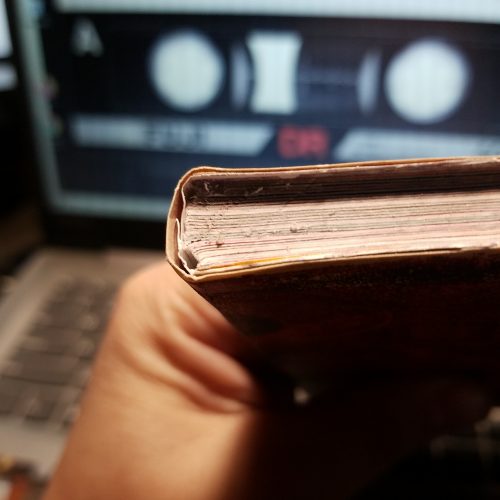 Drum leaf isn't my favorite because, well, I'm impatient. I rushed through this book  and the spine looks wonky. That will be covered by a piece of print used for the spine but it's annoying to say the least. In the end the book is saved through my understanding and knowledge of book making. But I also need to remind myself to let glue dry, ala Laura Kampf.
This fun post is sponsored by Ko-Fi patrons and supporters. IF you like this sort of post you can buy me a coffee or support me through ko-fi. (You can also buy copies of my zine and other crafty things.) One time and monthly supporters get additional supporter only blog posts and behind the scenes images. Head on over.