Jonny has published issue number 2 of The Pen Post. I gushed about it over here.
It feels a little odd to gush about it again, especially since I wrote an article for this issue. I write about my love affair with cheap pens.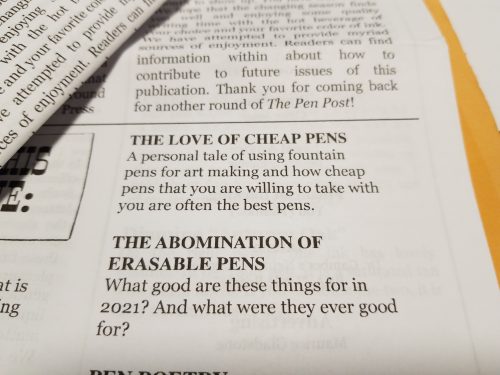 You can grab a copy for yourself over on etsy, here.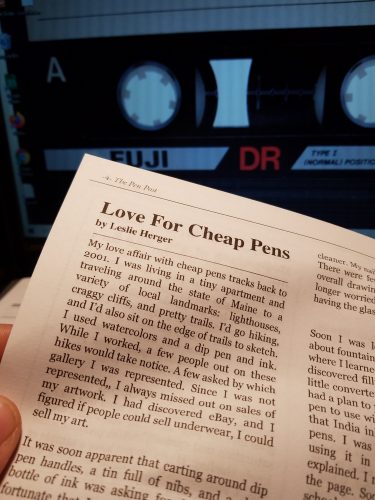 I am still in love with the form of this zine- the half fold like an old school newspaper makes me super happy.