The Apsara Beauty, or as I often mistakenly call it Black Beauty in some sort of homage to my childhood spent wondering why so many of my classmates loved the book and the movie Black Beauty while I continually thought to myself, man, shoveling horse poop is hard work.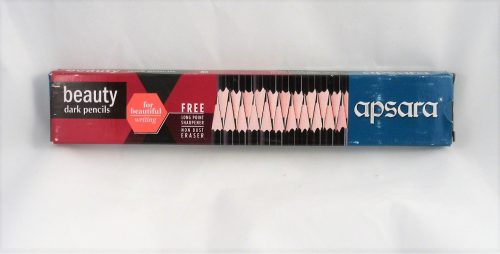 Since these arrived on my doorstep I've had one in my hand, in my pocket, or in my pencil case every day. These tick several boxes for me- no eraser, mostly black, nice dark core. I love pencils without erasers. They are mostly black. I've written about how black pencils satisfy my emo goth inner child so I won't digress. They have a jaunty little red end dip that makes me super happy. The imprint is gold, but there is a simple little double red foiled bar on the pencil. That red foil logo is awesome. The looks of this pencil hits every happy pencil look that I want. I love how these look. The lacquer is thin and the grain of the wood is visible, but it's super glossy.
The included pencil sharpener is the Apsara Long Point sharpener. It does a decent job for a freebie. The eraser is the Apsara Non Dust Eraser, I reviewed that over here.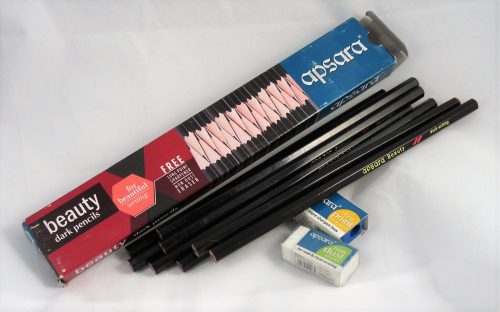 Inside the delightful paint and foil is either pine, linden, or basswood wrapped around a smooth dark core. The core has decent point retention/durability when compared to other Hindustan pencils, so I'd rate this a B core. It's smooth on all the paper I've tested them on, and also nicely dark. It does smudge on some paper, so it does lay down quite a dense line. It sharpens well in almost everything thing I've used. I did have one pencil with a partially shattered core that my Pollux ate up, but another pencil did a-ok with the Pollux. I suspect the core not the sharpener.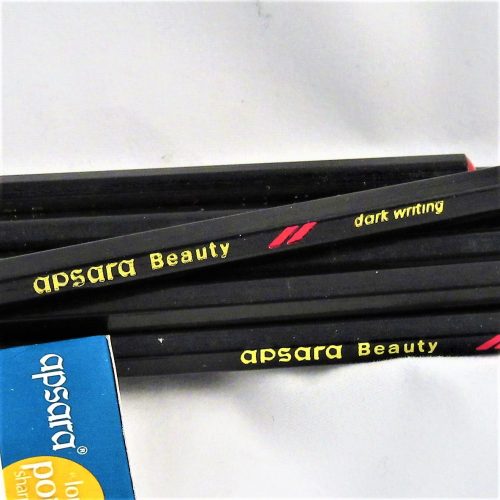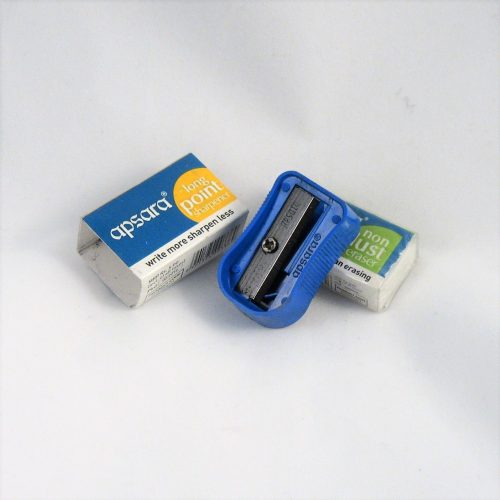 The one thing that I don't like about this pencils but other will find as a plus- it's super lightweight. They feel like nothing in my hands as I write. I prefer a little more weight to my pencils but these write so well I forgive their lack of weight.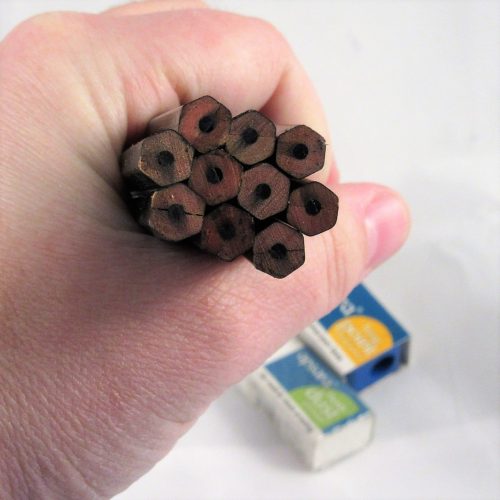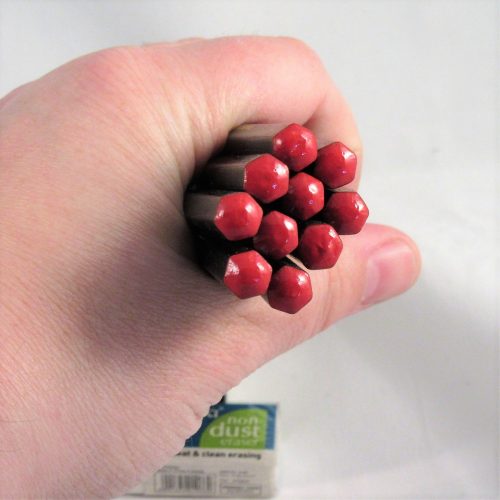 As for price I picked up 2 boxes, so 20 pencils, 2 sharpeners, and 2 eraser for a mere $5.23 for those of us keeping track at home, that is 22 cents per item in the box, if you discount the sharpeners and eraser then you are looking at 26 cents per pencil. I love these and they have taken the place of the Casemates premiums as my favorite super cheap pencil. Continue reading →