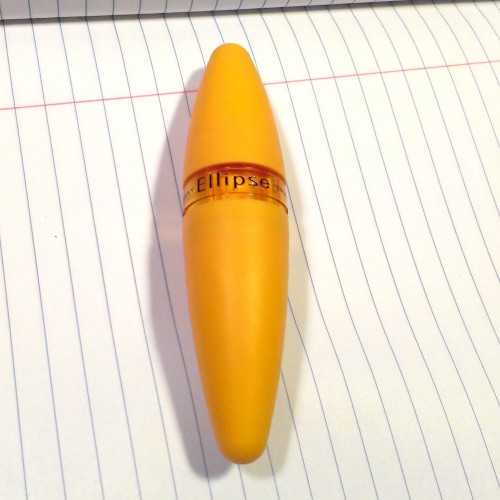 I am excited to report that AC Moore stores are carrying KUM brand sharpeners and the prices are fantastic. I spotted my favorite KUM Automatic Long Point for about $6. Even though the long point is $6 on Jetpens, getting it locally for $6 is worth it because there isn't any shipping. The other thing about AC Moore is that they offer monthly coupons. These coupons can be for 40%, 50%, and even 55% off. Taking any of those percentages off means that the price of the sharpener is even lower. They carry other KUM sharpeners. I snagged an Ellipse in orange. They are available in pink, yellow orange, green, and blue.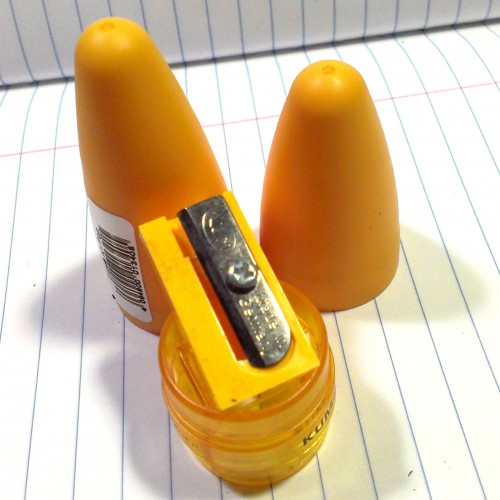 The Ellipse is a small smooth sharpener. The caps fit onto the sharpener securely on each end. inside is a small KUM wedge sharpener. The sharpener is plastic with a quality KUM blade secured with a screw, which makes it replaceable. (You can get replacement blades here.)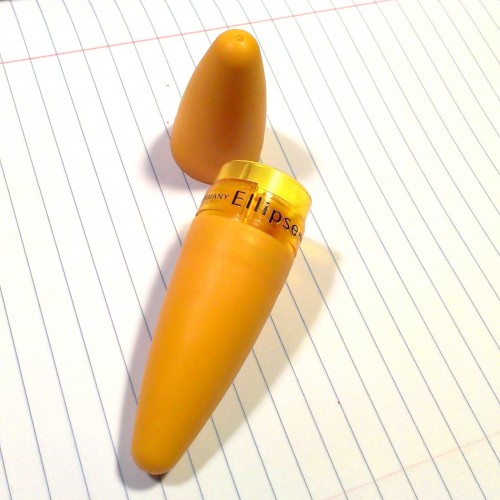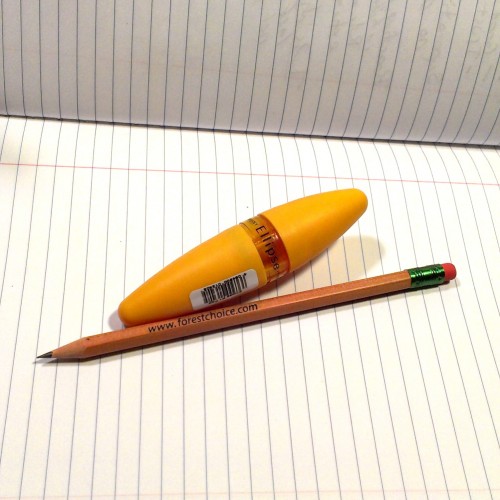 The sharpener gives a medium sized point, somewhere between a small blunt point and the KUM long point. The point is good for writing and drawing. But it does leave the point with a long needle point that breaks off, so you have to keep a close eye on the point to prevent over sharpening. It sharpens quickly and easily. A few twists in this sharpener and the point is sharp and ready for action.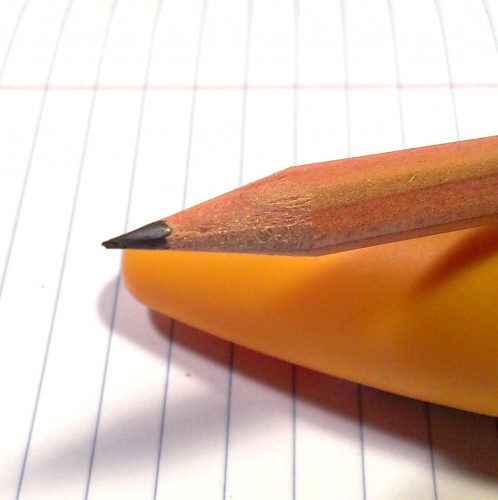 The long smooth curves of this sharpener along with the secure caps make it ideal for pocket carry. It won't poke or gouge into your thigh when carried in a pocket. For that matter it'll be really great to carry in the pocket of a backpack or bag. It's a terrific compact pencil sharpener.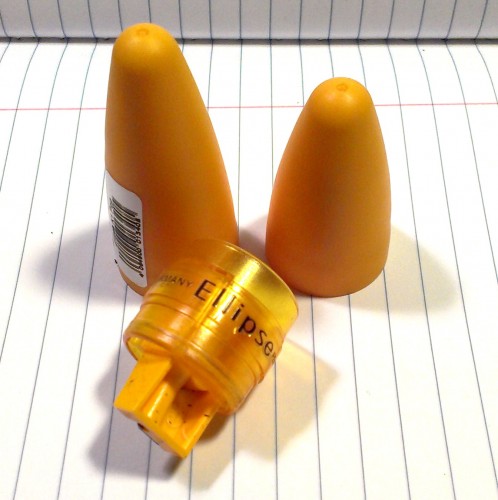 Mine was purchased with a 55% off coupon for $1.70, which is a great deal on a good pocket sharpener. While this isn't the best KUM sharpener (that would be the KUM Long point) it's a good one for daily carry.