I saw these over on the jetpens blog and I thought to myself, "I bet I can make those out of leather." Here are my results: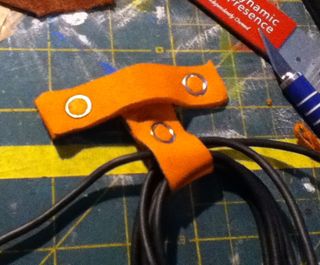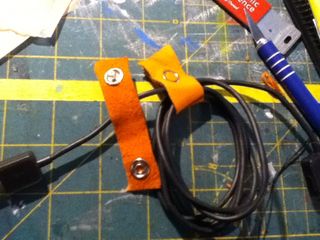 It's a simple project. Cut a strip of leather .75 inches wide (15mm or so) and 3 inches long (7.5cm). Get some no sew snaps- I used 7/16th's size because it was all Michael's carried and I was too lazy to stop someplace else. Use the tools to hammer on the snaps, the snapping together bits must be on the same side of the leather to make these.I left just enough leather on each end so I could grab it and pull the snaps apart.
They work AWESOME.
These could be made with canvas or fabric as well. I could see these made out of vinyl too. So many possibilities with sucha  simple project!