USA Gold is an interesting brand. Virtually ubiquitous, you can find these in Target, Walmart, CVS, and even the local Stop 'n Slop. You can also order them via Amazon and a variety of other online retailers. Comrade Johnny over on Pencil Revolution might put these into the category of semi-cheap, but I'm comfortable going a step further and calling them cheap. They average around $2 for a 12 pack, putting them at 16 cents or so per pencil. Compared to higher end pencils, that's cheap. Of course, you could compare them to the average Staples brand pencil which are about 2 cents per pencil and they seem expensive. Those 14 cents make a huge difference in performance.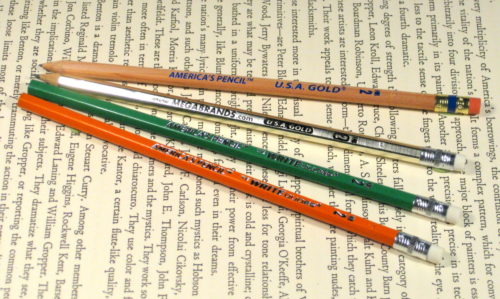 The USA Gold, in any form (natural, yellow, or one of their fancy paint jobs), features a decent HB core. It is smooth and nicely dark for an HB. Of course it doesn't compare to the previously reviewed MB9000, but that's comparing apples to oranges. Comparing it to a General's Cedar Pointe #2/HB is fair game, and in my book the USA Gold comes out on top. The core of the USA Gold is much more consistent. I haven't had a bit of grit in any of the USA Gold pencils I've chewed up. These cheapies perform. Further, the blue foil imprint on the USA Gold is awesome. The blue stripe on the ferrule is awesome too. The only place where they vary is in the thinly applied lacquer. On some of the pencils I've purchased, this coating is so thin that the pencil feels raw, on the most recent pack I picked up it's thicker and more noticeable. I much prefer the thin coat.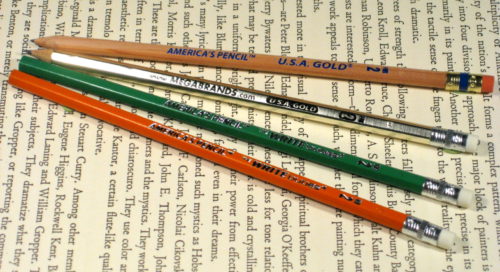 For those of us pencil fanatics, who like their stuff local, one of the great things about the USA Gold is that it is still made in America. I tweeted at WriteDudesUSA, a subsect of RoseArts, to find out a little more about the pencils and to confirm that they were made in the US. They are made in Lewisburg, Tennessee* at a facility owned and operated by RoseArts. 'Murica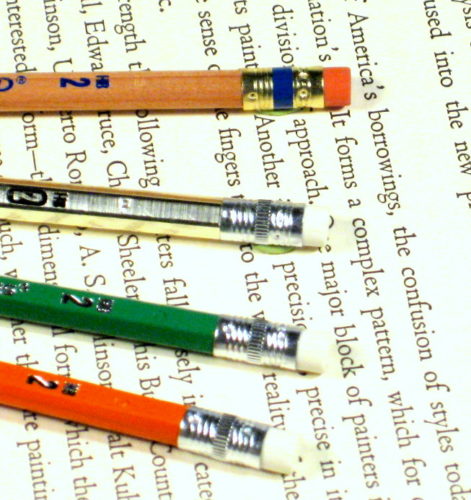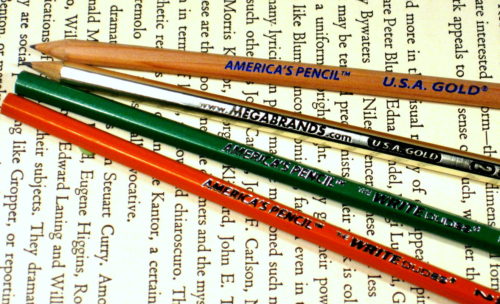 If you are looking for a fantastic pencil at a fantastic price, you can't beat a USA Gold- on price or performance.