I'm been knee deep in Hedgehogs* for the last week or so. Needless to say it but I'm hooked just as I was before. It's such a perfect size of a journal- pocket sized and perfect for on the go jotting of notes. The difference between these and what I used to make is that these are Smythe or hollow back bound. Meaning my stitching is hidden and I use GLUE! ARGHHHH the horror! I do quite enjoy them but I'm not sure I'm going to make them for sale, but more for gifts. I do quite love the covers, I miss bright pretty things when I work with leather all the time.
Smythe binding is a binding in which you sew the book block up and glue it to the cover using a nice flexible glue.
Without further adu, the books I've been working on: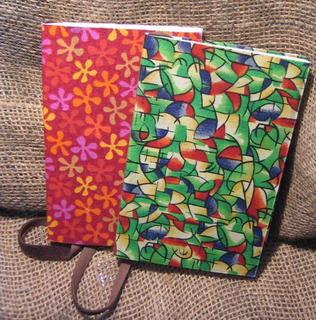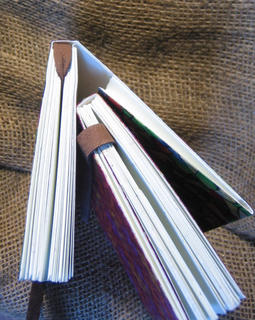 *Hedgehogs are Moleskine knockoffs. Similar in appearance to moleskine notebooks but filled with the paper of your choice and cover material of your choice. For more information visit Yahoo groups and join Hedgehogs Forever group.