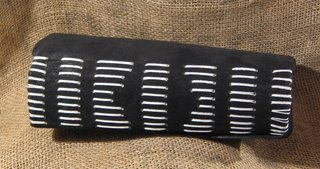 I find that often the people who purchase a fine journal are unique. the gentleman who had me make this 400 page ctom tome is a Pastor who rides a Harley and this book was to be his companion as he traveled the US with a group of like minded Pastors. It's a sueded black sheep hide,lined with a thick textured paper in deep tans and reds and even a little green. It's pages are Strathmore 25% cotton 24lb paper. It's built tough to with stand the rigors of riding a Harley.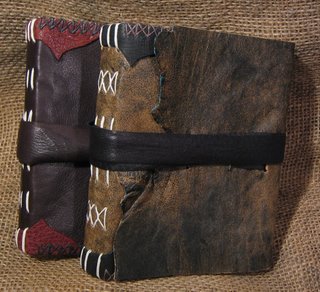 These little journals are pocke sized and I was asked to create a renaisance theme. They becam gifts for a couple who travel to renassance fairs and dress in costume. Hopefully they fit in with the surroundings.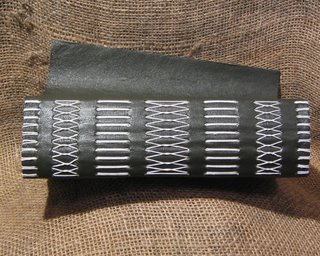 This 400 pge beast is covered in supple olive green sheep hide. It's soft and smooth. THe inside is filled with heavy Strathmore paper. The clients favorite color is green and she asked me for a paper inside to match the leather. Luckily I am nearly as obessed with paper as I am with notebooks and buy intersting sheets aI find them. In Ellsworth, Maine is a small art store called "the Craft Barn" I stopped everytime I make the 6.5 hour drive to visit my parents. They have a tremendous selction of papers that rivals many places here around Boston. Their prices are also fair. It was here I found a rainbow of colors of "mango" paper. It's paper with big chunks of Mango leaf visible throguh the whole sheet. The color matched the olive green leather perfectly.