Just a quickie before bed: This is the sewing cradle my brother made for me. It's 11 inches long and 6 inches high. It's made of solid pine. The boards that hold the paper are situated with a gap between them to allow an awl to pass between them.
I've put it through it's paces and it was wonderful. It's amazing what good well made tools can do to make binding easier.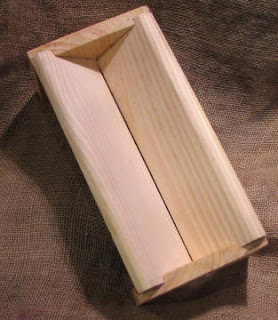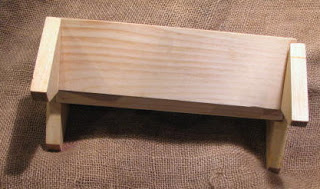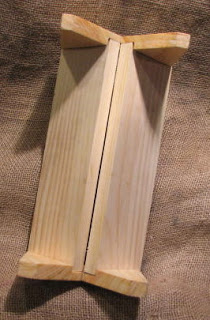 These will be up on ebay, etsy and my brother's new etsy shop.