I noticed that alot of the books I had listed on eBay were well, boring in color so I decided to list a few that were a little more exciting or had more going on than just blue.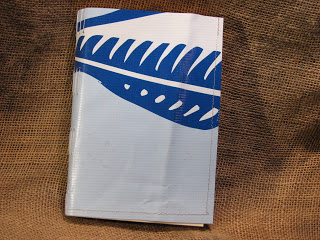 Obviously the above journal is blue, but this one has a cool pattern on it- a fish-like pattern. I thought it was a little more interesting than just blue. the paper is 24lb and unlined. it's on ebay now!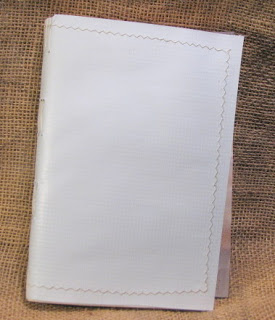 Okay so this one is boring too, it's all white on the outside but it's got some color inside, but I figured that the white would be perfect for decorating or for those of us who like to recycle but don't want to advertise that fact. This is also unlined with 24lb off-white creamy paper. This one will be on eBay tomorrow afternoon!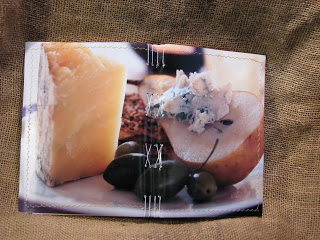 Okay so this one is really not boring. I can't take credit for the picture of cheese, olive and a pear, that was from an ad, but I thought it would make a cool picture on a journal. So I cut it out and did a little stitching and here's a super cool notebook/journal. The paper is Wausau cream 24lb lined paper. It will be on eBay tomorrow night.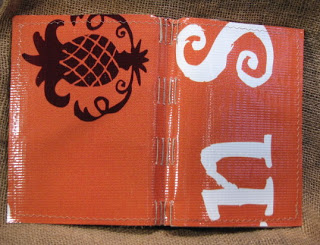 This is also a cool cover- a mottle orange and brown with some letters- perfect for someone with the initials of N and S?!? I also live the little detail on the back of a pineapple. The paper is Wausau cream 24lb lined paper. This one is on eBay now!