Everything I have up on eBay ends today. I'll be loading a few more items up but not many! I'm keeping my eBay items limited. I'll have the majority of my items up on etsy.
This particular journal: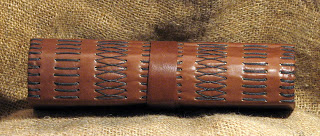 I would sell as a custom order for around $125. It's at a super low price right now. Get it while the getting is good!